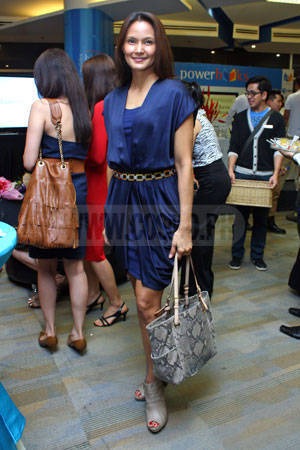 Cosmo spotted jewelry designer and supermodel Tweetie de Leon-Gonzalez at AA Patawaran's Write Here Write Now book launch last November 21, looking gorgeous and effortless as usual.
The TdLG boutique owner co-hosted the event together with fellow model Apples Aberin-Sadhwani in a royal blue dress paired with booties and a chain-style belt.
To complete the look, Tweetie brought a totally fierce snakeskin and leather tote. It's a good thing she was super game to show us her stash! For an exclusive peek, launch the gallery below!
2292
Continue reading below ↓
Recommended Videos