Don't know what to wear (again)? We realized that the best style pegs can be found on TV shows and movies. It's not as complicated as you think; there are hundreds of Hollywood heroines to choose from! It's all about finding a leading lady you can relate to and picking elements from her look that you can work with.
Here, 10 kickass heroines whose styles inspire us.
1. Bella Swan in Twilight Saga: Breaking Dawn - Part II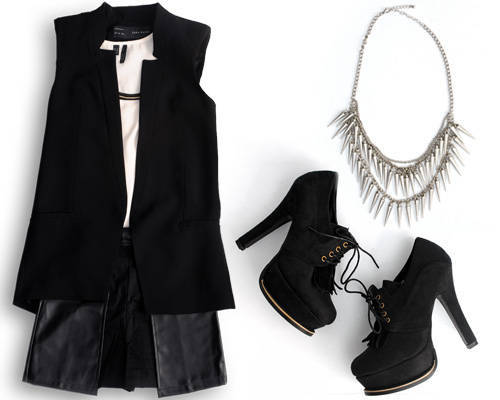 ADVERTISMENT - CONTINUE READING BELOW ↓
If you're not a girly girl, wear tough-chick pieces like a leather skirt or statement shoes. A black-and-white combo exudes understated glamour: chic, mysterious, and classic. Plus, you'll stand out in a room full of dates in frilly dresses. And who wouldn't want that?
Cream sleeveless top, P2,250, Mango
Long vest, P3,990, Zara
Leather shorts, P1,350, Gold Dot
Suede booties, P2,195, The Ramp Crossings
Spikes necklace, P665, Una Rosa
2. Carrie Bradshaw in The Carrie Diaries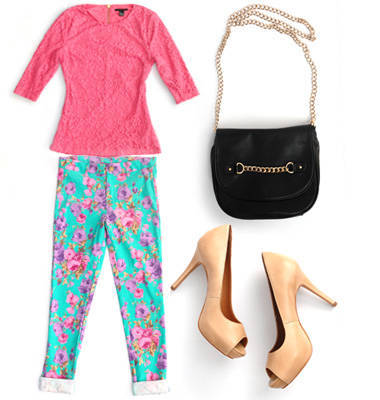 ADVERTISMENT - CONTINUE READING BELOW ↓
Recommended Videos
The '80s were all about having fun with clothes. We love this bright, neon top (in lace, of course) paired with an equally striking bottom. Keep your look streamlined with neutral accessories. 
Pink lace top, P915, Forever 21
Floral pants, P1175, Forever 21
Camel peep toe heels, P4895, Aldo
Shoulder bag , P1590, Forever 21 
3. Mary, Edith, and Sybil Crawley in Downton Abbey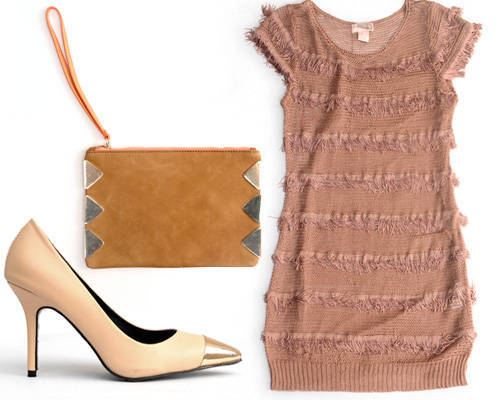 ADVERTISMENT - CONTINUE READING BELOW ↓
A fringe dress is flirty and feminine—exactly how your beau wants you to be on V-Day. Trendy cap-toe heels keep your outfit from looking too lola.

Dress, P1,535, Forever 21
Nude pumps, P1,399.95, Primadonna
Clutch, P2,450, Mango Touch
Pearl necklace, P450, Forever 21
4. Daenerys Targaryen in Game of Thrones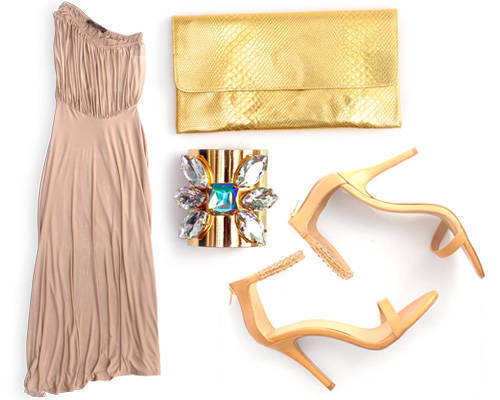 ADVERTISMENT - CONTINUE READING BELOW ↓
Tall and athletic girls deserve a break from their oversized sweatshirts, too! Chanel your feminine side in a maxi dress that's sure to flaunt your assets: arms, (sexy) back, and shoulders. Plus, it elongates your long legs.
Long jersey dress, P4,480, The Ramp Crossings
Beige ankle strap heels, P4,950, Mango Touch
Gold clutch, P999, Una Rosa
Gold cuff, P2,450, Mango Touch
5. Grace Faraday in Gangster Squad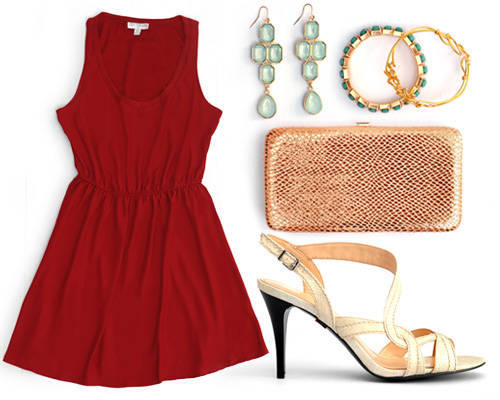 ADVERTISMENT - CONTINUE READING BELOW ↓

Nothing is more seductive than a lady in red. Accessorize the dress with a pair of pretty danglers, gilded bracelets—and a poppy red lip. Class act!
 Maroon dress, P1,999, Cotton On
Pearl white heels, P1,799, Charles & Keith
Cross earrings, price available upon request, SM Accessories
Gold word bracelets, P200/each, Anagon
Green bracelet, P150, Crave More
Gold clutch, P960, Forever 21
6. Katniss Everdeen in The Hunger Games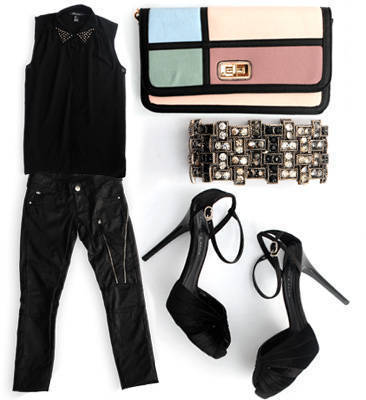 ADVERTISMENT - CONTINUE READING BELOW ↓
Who says you need to show off a lot of skin to be sexy? Ditch the mini for a pair of skin-tight pants. Your legs will still look fantastic, and the odds (of getting laid) will still be in your favor.  
Black sleeveless top, P915, Forever 21
Leather jeans, P5,999, Miss Sixty
Black heels, P2,199, Charles & Keith
Clutch, P2,395, Aldo
Bracelet, price available upon request, SM Accessories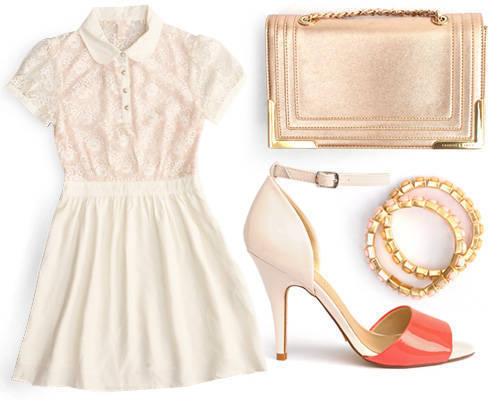 Think lace dresses in pastel colors, peachy accessories, and ankle-strap shoes in citrus hues. The look is perfect for the outdoor lunch he's been planning for you—which you're not supposed to know yet.
ADVERTISMENT - CONTINUE READING BELOW ↓
White dress, P1,435, Forever 21
Heels, P4,295, Aldo
Beige and pink bracelets, P150 each, Crave More
Gold bag, P2,499,Charles & Keith
8. Jess in New Girl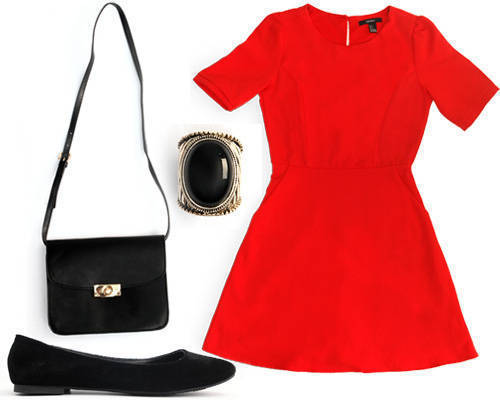 A full skirt with a cinched waist is flattering for any figure. Ballet flats on date night? Absolutely.
Red dress, P1,275, Forever 21
Black flats, P1,305, Forever 21
Black sling bag, P1,750, Mango Touch
Ring, P499, Una Rosa
ADVERTISMENT - CONTINUE READING BELOW ↓
9. Sabrina in Sabrina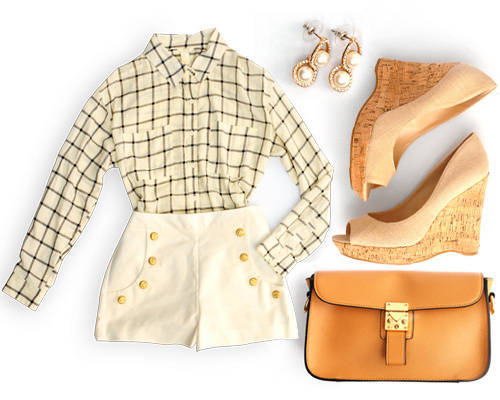 When in doubt, wear white—even if they're cute shorties. Pair with a plaid polo and cream wedges for a look that's very fresh and of-the-moment.
Polo, P1,025, Forever 21
Shorts, P1,175, Forever 21
Wedges, P1,999, Charles & Keith
Earrings, price available upon request, SM Accessories
Brown bag, P1,420, Forever 21
ADVERTISMENT - CONTINUE READING BELOW ↓
10. Sévérine in Skyfall
So your beau planned a fancy dinner? Don't fret! Accessorize your little black dress (you already have that) with silver accessories, and complete the look with a box clutch and strappy heels. He'll think you're a knockout!
Shift dress, P1,275, Forever 21
Strappy heels, P3,950, Mango Touch
Black patent box clutch, P2,950, Debenhams
Silver earrings, P505, Forever 21
ADVERTISMENT - CONTINUE READING BELOW ↓
EXPLORE COSMO