You've heard this many times: Classic style will always look good and surpass trends. If you embrace this aesthetic, you'll always look polished and you won't cringe when you see your pics, even after a decade has passed. If you want to learn everything about classic style, read on for the ultimate list of closet essentials and see chic outfit ideas.
What is a classic outfit?
Before anything else, we'd like to clarify that a classic outfit doesn't mean old-fashioned or boring. It's about creating looks with pieces that will surpass trends and with clean silhouettes. The result: Polished OOTDs whatever the occasion is. Plus, you won't be embarrassed to look at your old pics because the clothes in the photograph are still wearable or fashionable, even years or decades have passed.
(TL;DR: You'll still wear the outfit regardless of the fashion era.)
What items do you need to build a classic outfit?
Here's a starter pack you'll need to build classic outfits. These items create a solid wardrobe foundation, and you can match these with trendy pieces!
ADVERTISMENT - CONTINUE READING BELOW ↓
White t-shirt
A white tee is a versatile piece you can dress up or down. Pair with jeans for a weekend look or a satin midi skirt for something fancier.
White button-down top
Get an oversized or a boxy silhouette so you can use it as a lightweight jacket. Leaving a few buttons open will create a sexy, effortless vibe.
Tank top
Whether it's a spaghetti strap top, sando, or camisole, this can serve as a great innerwear item.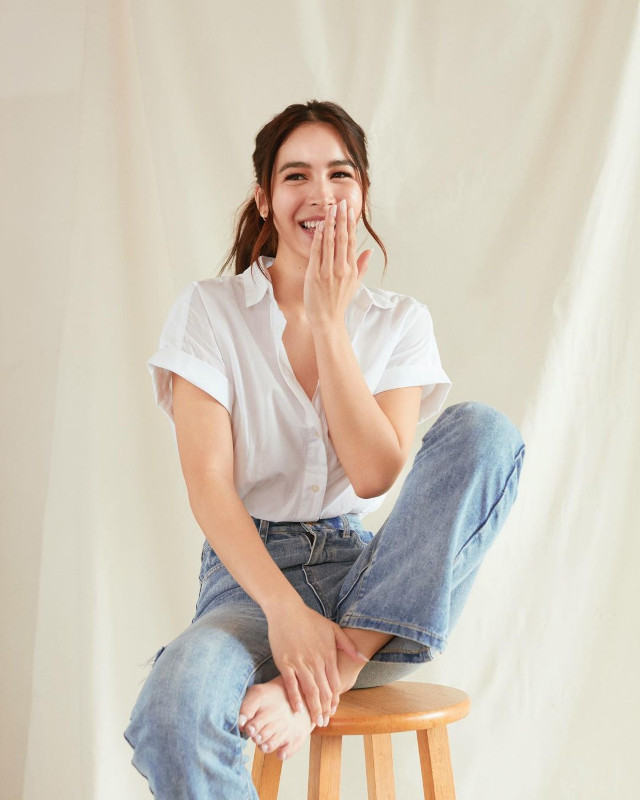 A well-fitted blazer
Pair a blazer with trousers, jeans, shorts, or a skirt, and you've created a polished outfit!
Denim jacket
A jean jacket is made of durable material so it will last you a long time. Plus, it's so easy to pair with any piece of clothing.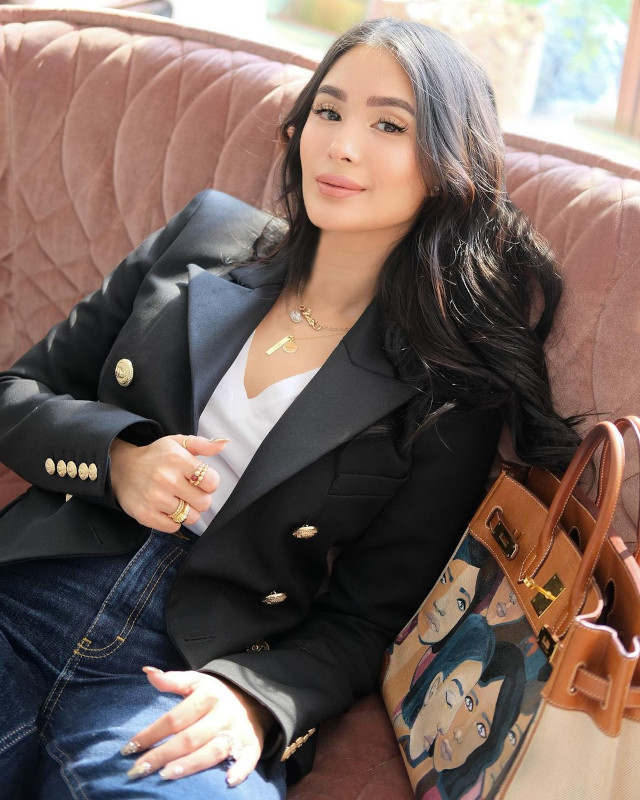 Dress in a neutral hue
Okay, LBDs are supreme, but Little White Dresses are great, too. You may also consider dresses in cream, beige, tan, and gray hues.
ADVERTISMENT - CONTINUE READING BELOW ↓
Wrap dress
The wrap dress' shape cinches the waist and lengthens the silhouette, aka it looks good on any body type. Wear this with heels if you're going to an elegant event or put on sneakers if you're off to something more casual.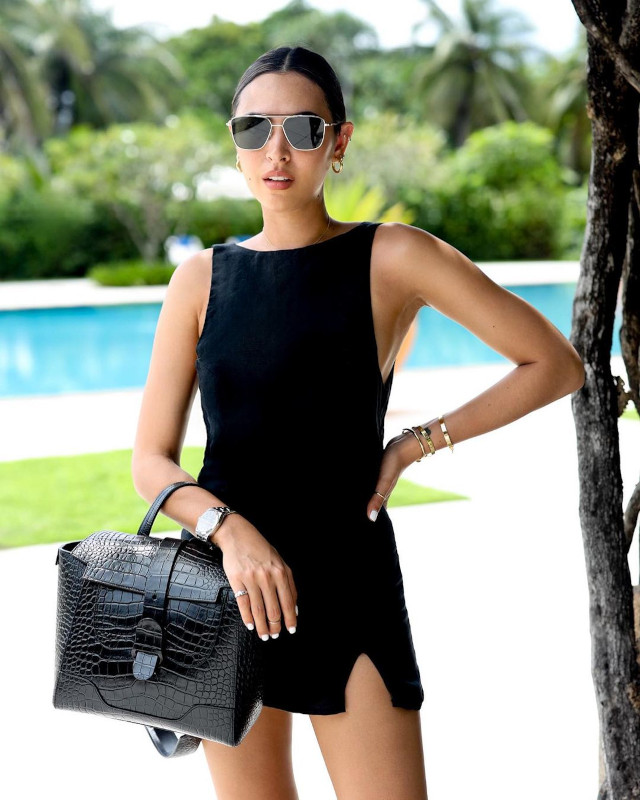 A-Line skirt
If you're conscious of your puson, wearing an A-line skirt will give you peace of mind. It "hides" your food baby, too!
ADVERTISMENT - CONTINUE READING BELOW ↓
Trousers in a dark neutral hue
Navy, espresso brown, or black are great dark hues that will make your outfit look extra posh.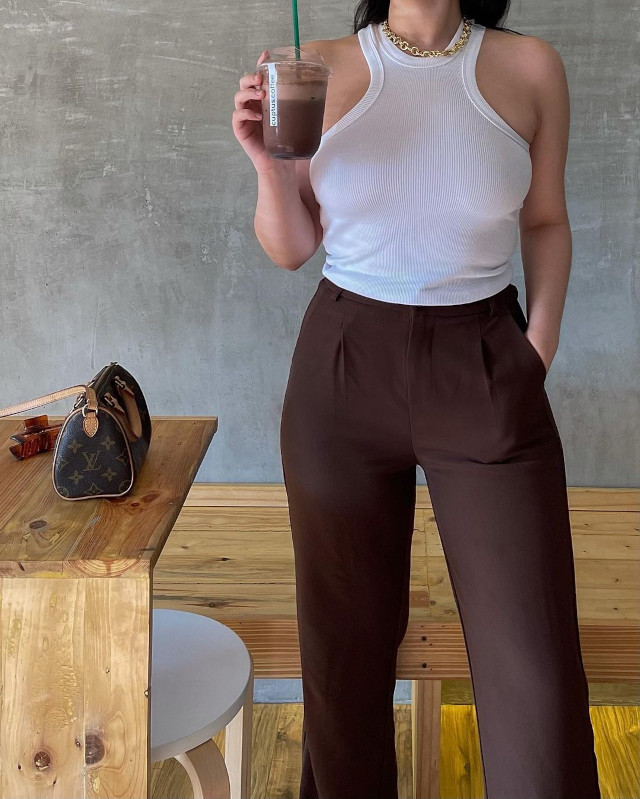 Jeans that fit you perfectly
A classic wardrobe won't be complete without a good pair of jeans. We recommend that you get a style that looks great on your body. (READ: How to find the best jeans for your body type.)
ADVERTISMENT - CONTINUE READING BELOW ↓
Denim shorts
Aside from denim pants, you need jean shorts for lazy, laidback days!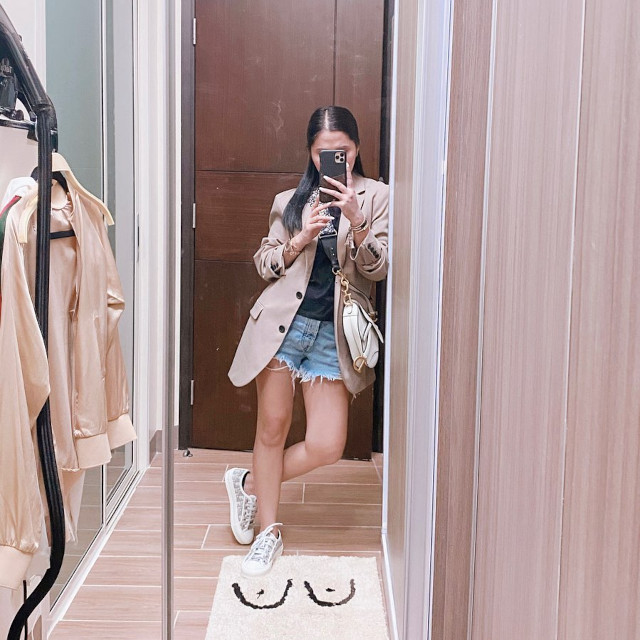 Leather bag
Stash all your daily essentials in a roomy bag made of a durable material like leather. Get one in a neutral hue so it can easily match all your outfits.
Pumps
For the office, wear classic pump heels to elevate your outfit.
ADVERTISMENT - CONTINUE READING BELOW ↓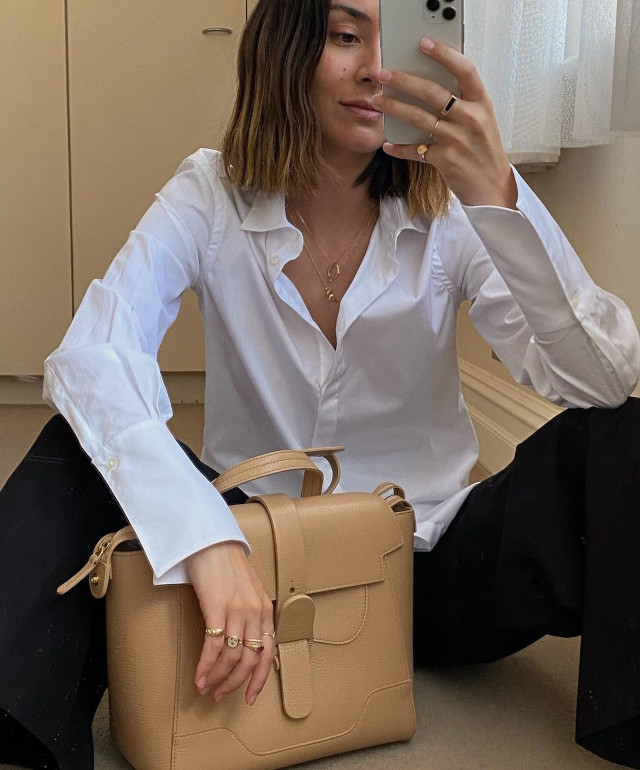 Ballet flats
If you want to look sophisticated but you're into comfy shoes, invest in a good pair of ballet flats.
Sneakers
Sneakers are versatile enough to look good with jeans, shorts, dresses, and even wedding gowns! They are also comfy so they're great everyday shoes.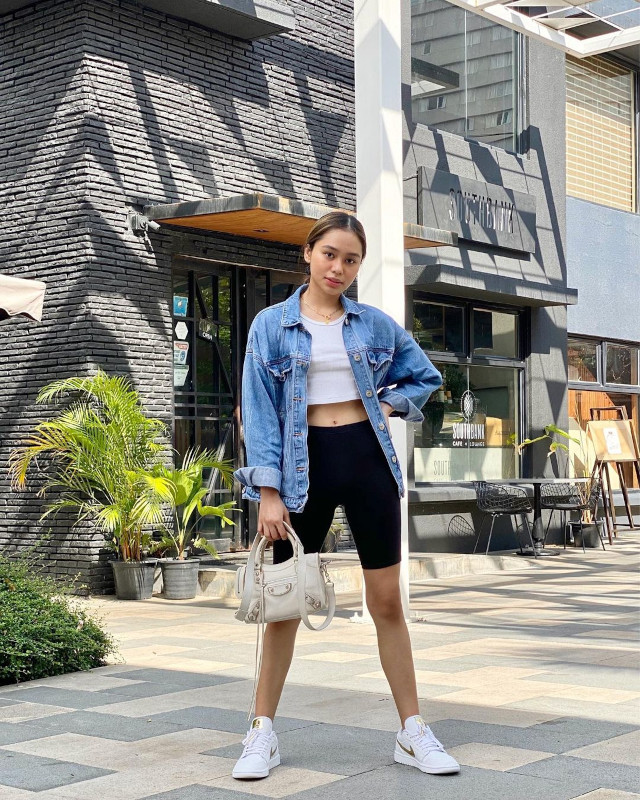 ADVERTISMENT - CONTINUE READING BELOW ↓
How modern classic outfit essentials?
Here's the fun part! Meet the elevated versions of classic wardrobe essentials. You don't need to buy these, but these are nice additions to your mix.
Cardigan
Feeling cozy? Grab a knitted cardigan!
Sheer white blouse
An upgrade of the white button-down blouse.
Black bralette
Wear this while lounging or underneath a sheer top or blazer and you've got a low-key sexy outfit. (INSPO: 15 Ultra-Chic Ways Heart Evangelista Wears A Bralette)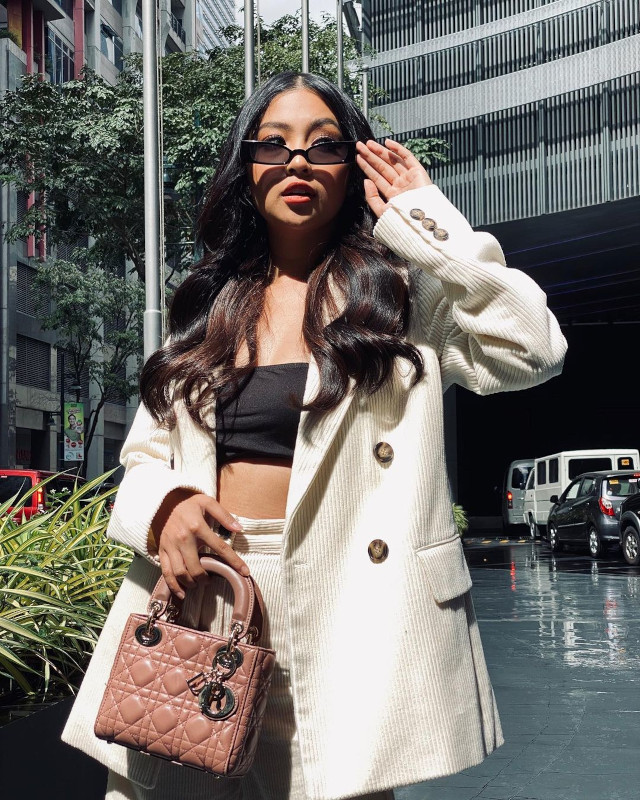 ADVERTISMENT - CONTINUE READING BELOW ↓
Neutral-colored bodysuit
Bodysuits are the more polished versions of your basic tank tops. They've got buttons on the crotch so the silhouette looks smoother compared to when you're tucking in a top. Invest in a black, camel, or white color. (LIST: 10 Black Bodysuits Your Closet Needs)
Black one-piece swimsuit
We swear by the versatility of black one-piece swimsuits. Aside from its original function as swimwear, you can wear this as a top, too!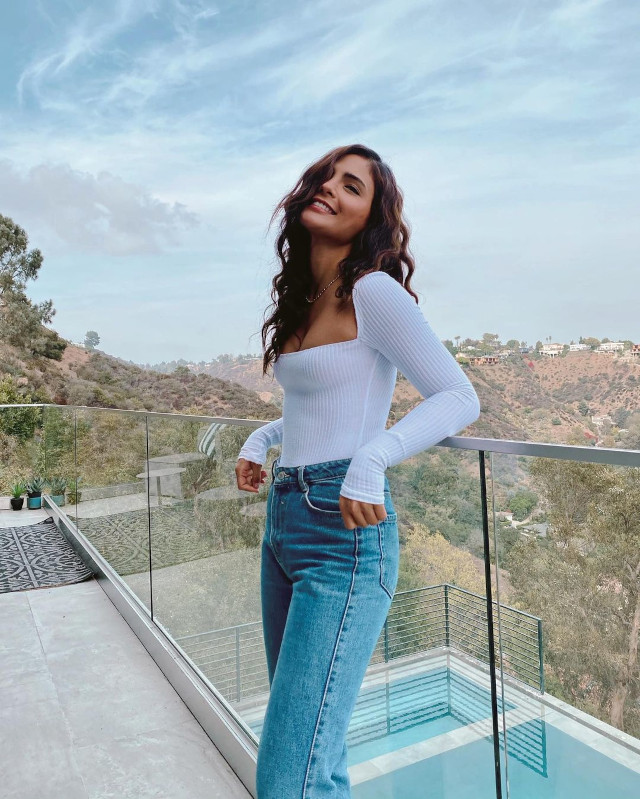 ADVERTISMENT - CONTINUE READING BELOW ↓
Joggers
Probably the uniform of 2020, this loungewear item has become a wardrobe staple! You can wear it with sneakers or heels.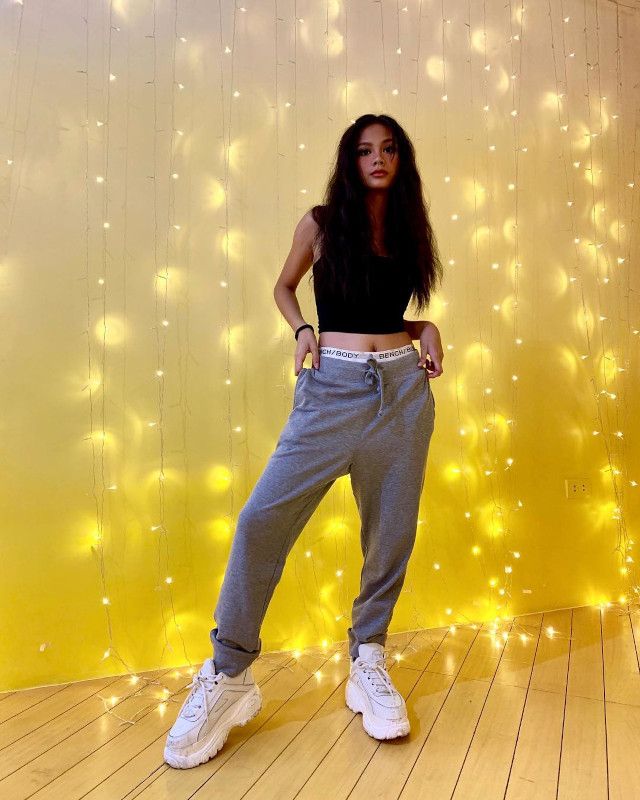 Black leather pants
Meet the cooler sister of black trousers.
Naked sandals
The thin straps lengthen the legs, plus these make your gams and feet look super sexy!
ADVERTISMENT - CONTINUE READING BELOW ↓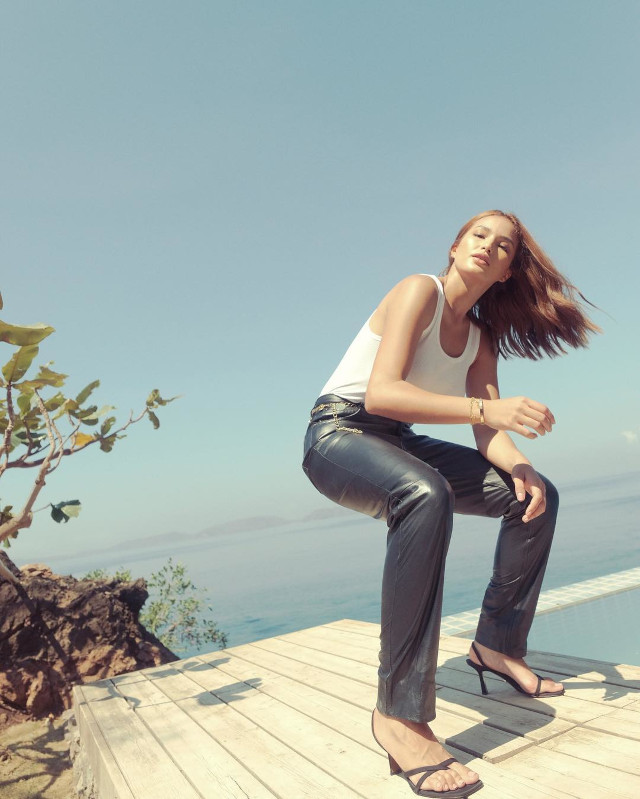 Mini bag
A tiny bag is nice to use on both casual and dressy occasions.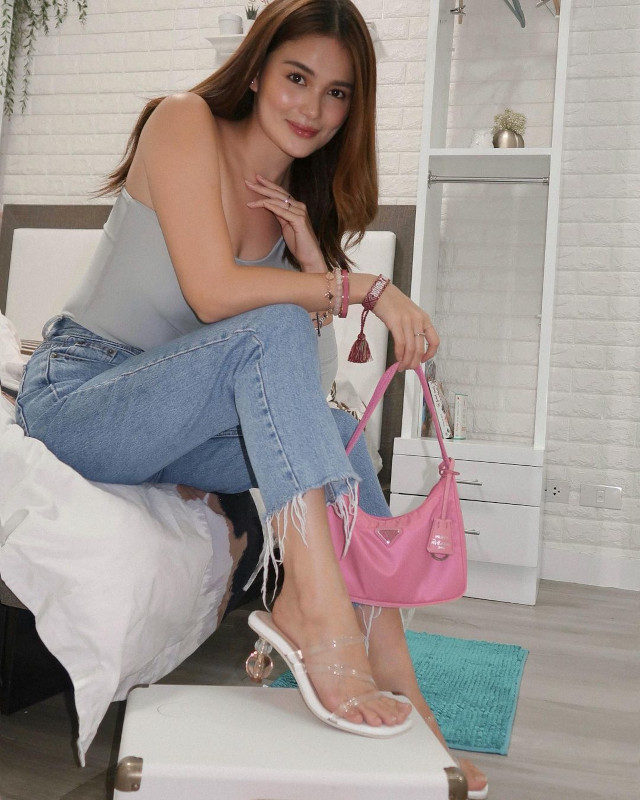 ADVERTISMENT - CONTINUE READING BELOW ↓
Follow Ira on Instagram.
***
We are officially on Viber! Be part of the Cosmo Viber Community by clicking here!