Sure, you can go crazy on the accessories to update your basic jeans-and-button-down combo, but there's an easier way you can upgrade this uniform.
It's called the half tuck, and it's really easy to do.
Start by unfastening the last button on your polo, and tucking in only one side.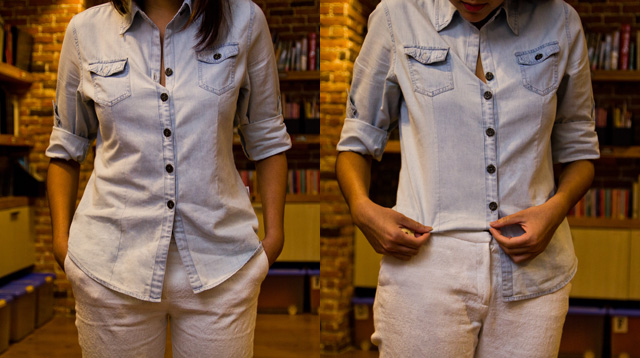 The trend is supposed to let you look casual and undone (which is great, because tucking in your shirt is soo boring)—plus, you'll look like a fashion pro and give these editors a run for their money.
The half tuck works best with jeans, but you can do this with your shorts and skirts, too!
Continue reading below ↓
Recommended Videos