Cuffing your jeans is an extremely simple way to add a lil detail to your regular denim look. While it's had somewhat of an uncool rep in the past, the style is coming back and looks chicer than ever.
You can do it with any of your pants whether the goal is to shorten them a tad, make your outfit look more effortless, or even show off your colorful printed socks and cute shoes (see above). There are so many ways to pull off cuffed jeans, and below are some of the most common ways to achieve them.
Here, we rounded up five cuffed styles illustrated by some trendy street style stars that'll inspire you to switch up your go-to jeans with just a simple roll of fabric.
Super Small Cuff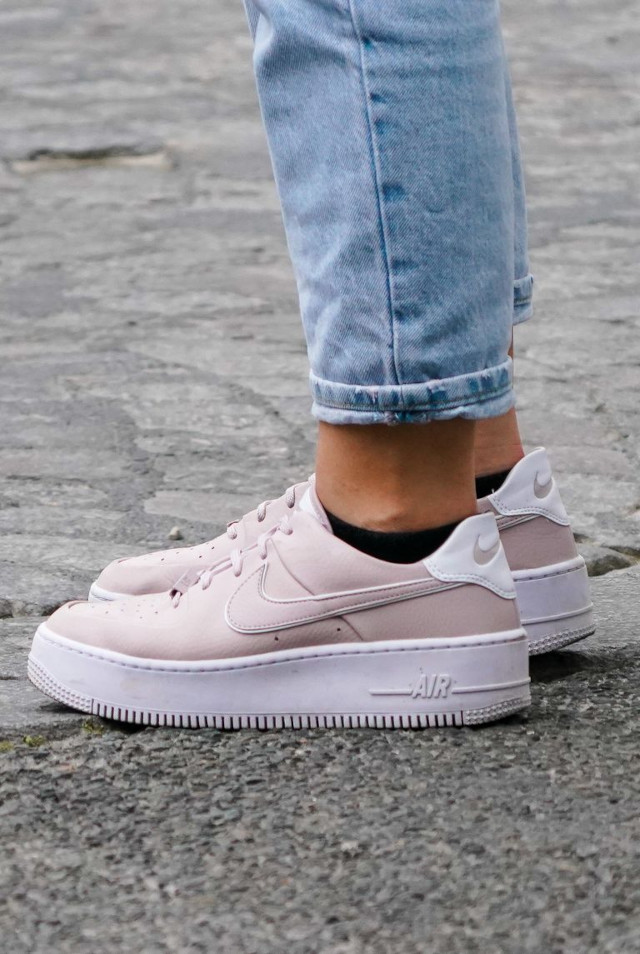 Continue reading below ↓
Recommended Videos
You can either roll up the bottom once by a very small amount (left image), or do the same thing but roll it up two or three times for this look (right image).
Put on your jeans.
Starting with one leg, roll up only the hem—i.e., the very bottom of the pant leg where the material is a bit thicker.
Repeat on the other side.
Optional: Roll it up multiple times for a bigger cuff.
Looks best with: Skinny or straight-leg jeans
Relaxed Double Cuff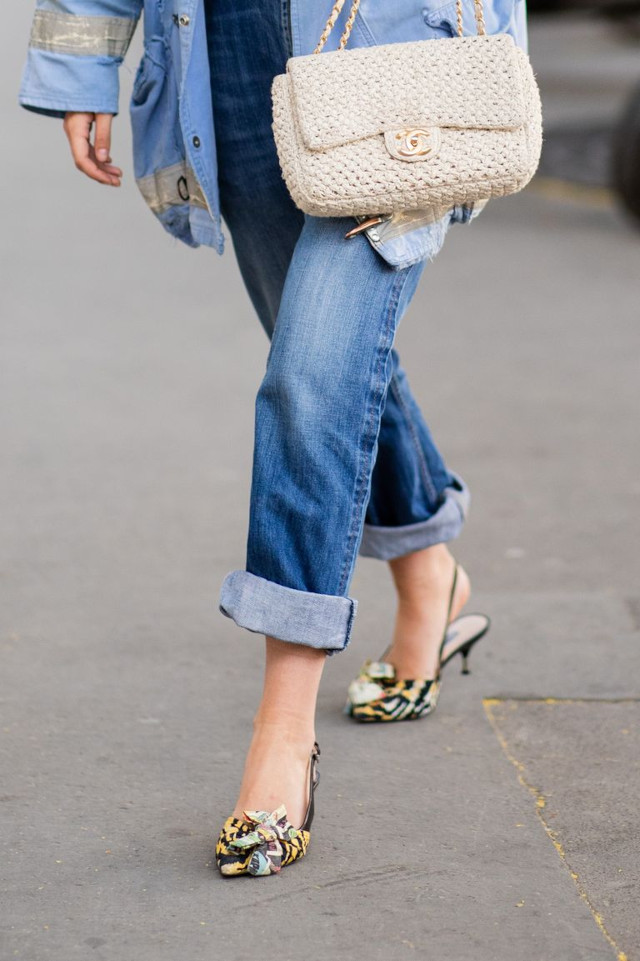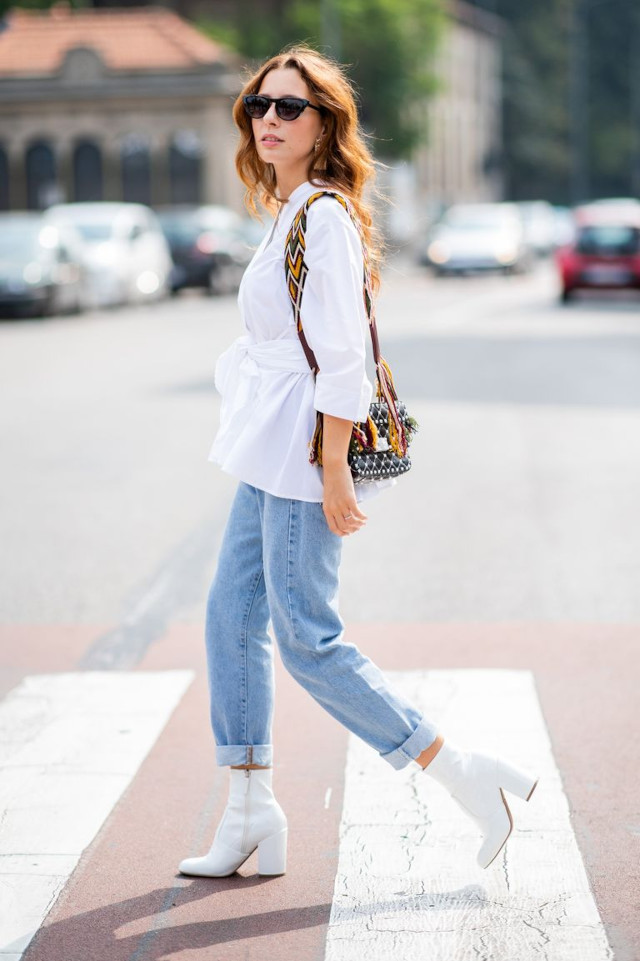 Whether you want to show off more of your ankle, or you want your denim to hit right at the top or your boots or high-top shoes, this is an option that'll make any outfit seem effortless. The more baggy or relaxed the jean is, the better this style looks.
Put on your jeans.
Sloppily roll up one leg two times so that it hits where you want.
Repeat on the other side. Tip: the key is to make the cuffs look less intentional for that low-key vibe.
Looks best with: Boyfriend jeans
Single Cuff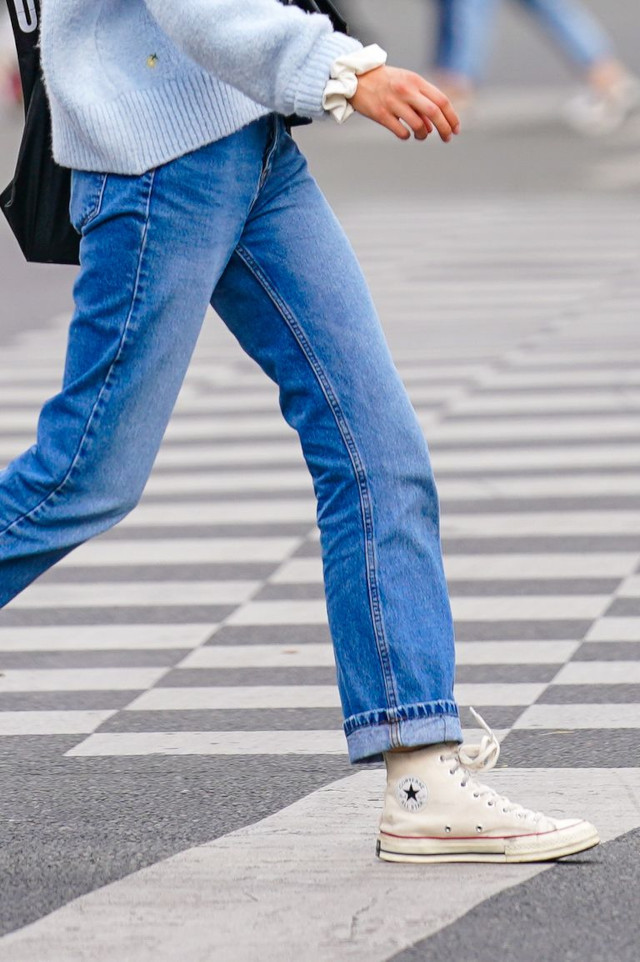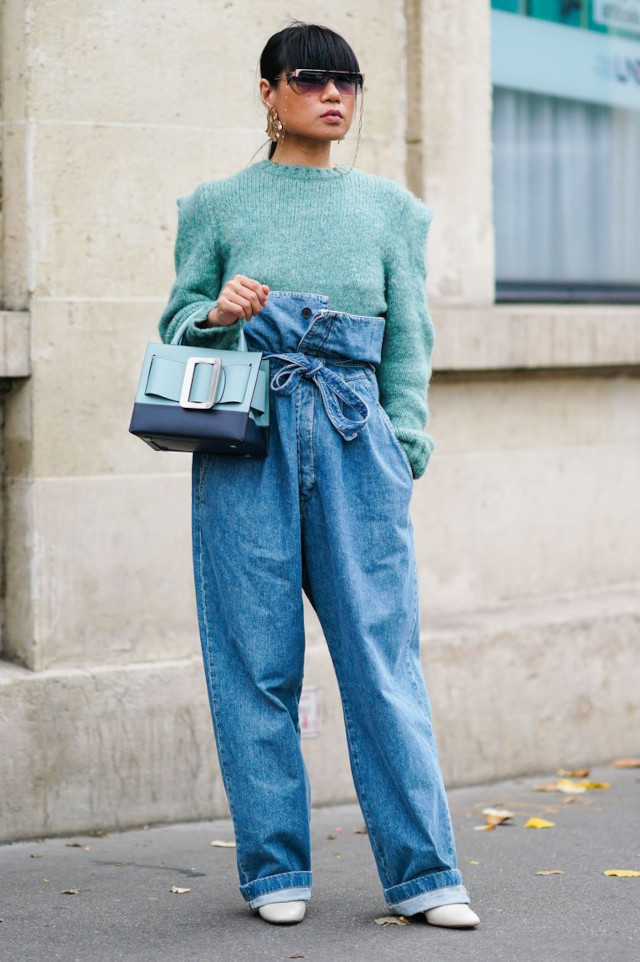 Like the smaller cuff in the first example, but with this one you roll up about one to two inches on each side—not just the bottom hem. This is an ideal solution for those pair of jeans you own that are a bit too long and drag on the ground. One cuff and they'll be good to go!
Put on your jeans.
Take the bottom of one side and roll the fabric up one inch or however long you want it.
Repeat on the other side, ensuring it's even.
Looks best with: Bootcut or Wide-leg jeans
Extra-Long Cuff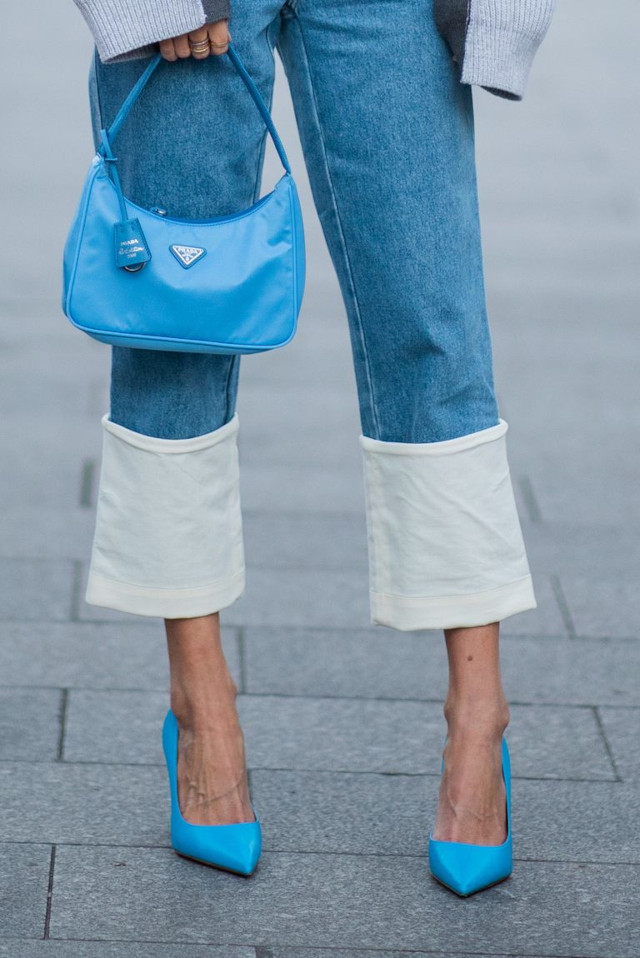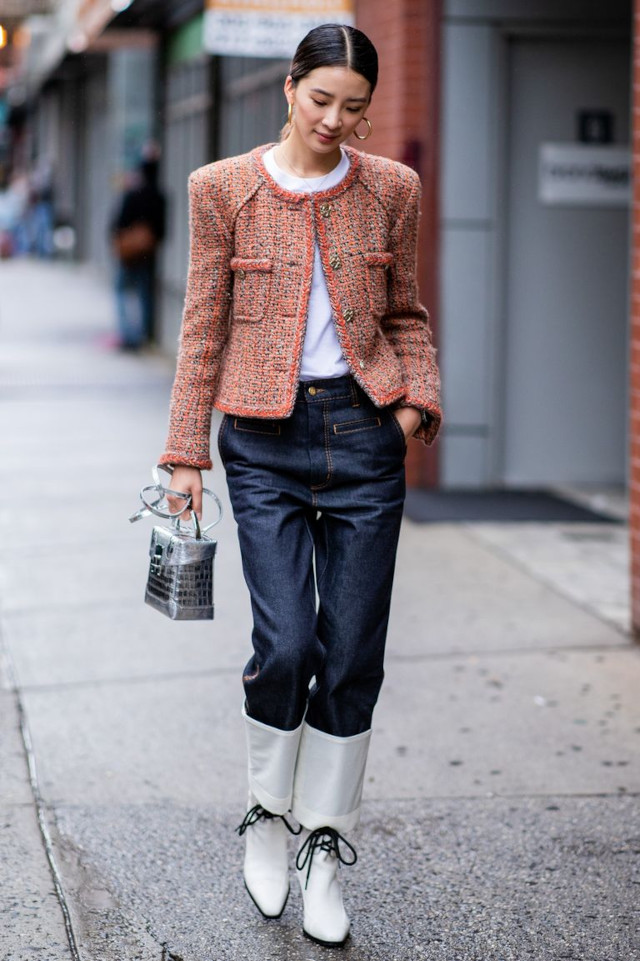 Many of these jeans come pre-cuffed and are sewn into place, but some are extremely long and you roll them up yourself. Usually, you'll find that the inside fabric is a different color so that way when you roll them up, you get a two-tone effect. Cool, right? Stiffer, structured denim fabric works well for this style so that way the cuff stays upright and doesn't start to unroll.
Step into your longer jeans.
Grab the bottom of one leg and pull up, stopping when it reaches where you want it to hit.
Straighten out the cuff so that it lays flat with minimal wrinkles.
Repeat on the other side to ensure each leg is even.
Looks best with: Straight-leg jeans
Cut-offs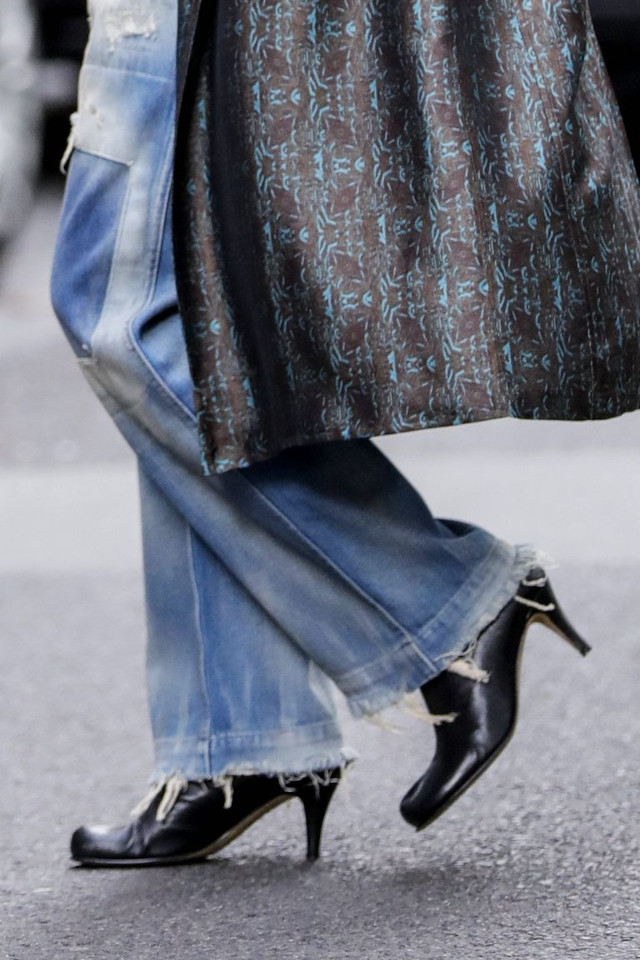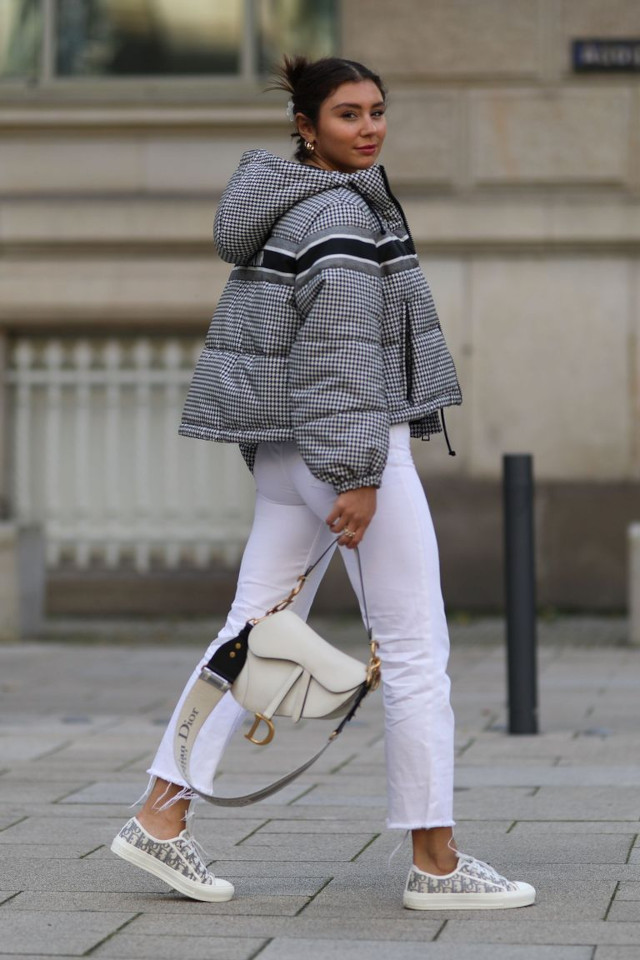 A more permanent way to shorten or cuff your jeans is to cut a couple of inches or so off the legs. Okay, so it's technically not a true "cuff" style, but if you've tried all of the above ways and decided that your jeans look better shortened and without the extra fabric rolled up, then get yourself some scissors.
Wear your jeans and measure where you want the bottom to hit on each leg.
Mark with a pen or washable marker on both sides.
Lay flat and cut straight across with fabric scissors on each leg.
Optional: Pull at the threads for a more worn-in and distressed look.
Looks best with: Any type of jean!
***
This article originally appeared on Cosmopolitan.com. Minor edits have been made by the Cosmo.ph editors.