You can never go wrong with investing in a little black dress (LBD) or two. The challenge is really in finding the one that suits your personal style. We listed down our picks below and the ways you can possibly wear them.
1. Sheer Goodness
Your LBD match: If you're the type who's allergic to anything ~conventional~ these LBDs might live up to your standards. Exhibit A features a grunge-chic look with a mesh overlay, while Exhibit B is rather more ~*whimsical*~. Which one is for you?
Style tip: Keep everything else classic: Put on killer stiletto heels or wear your hair in a super tight ponytail.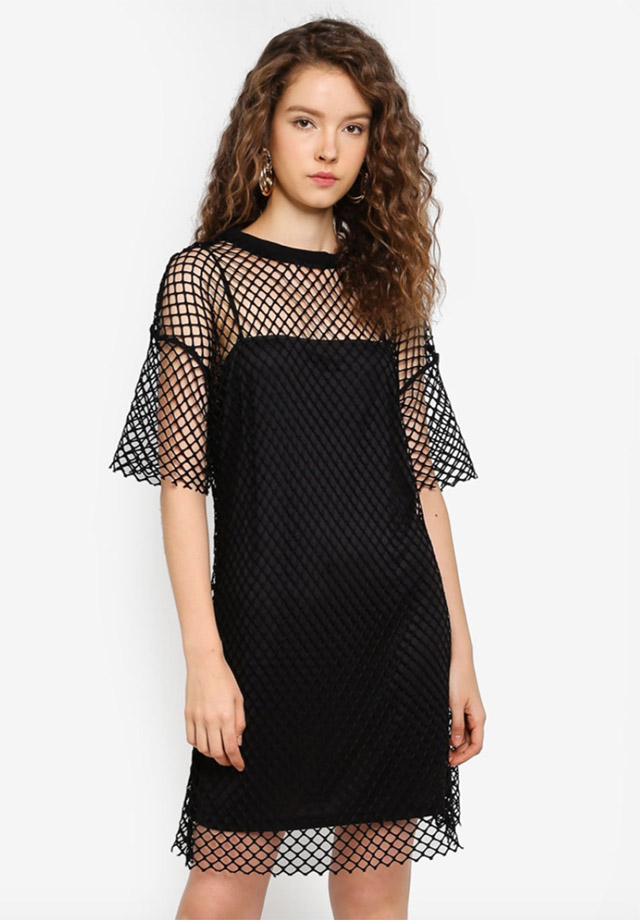 Mini mesh dress, Glamorous, P2,689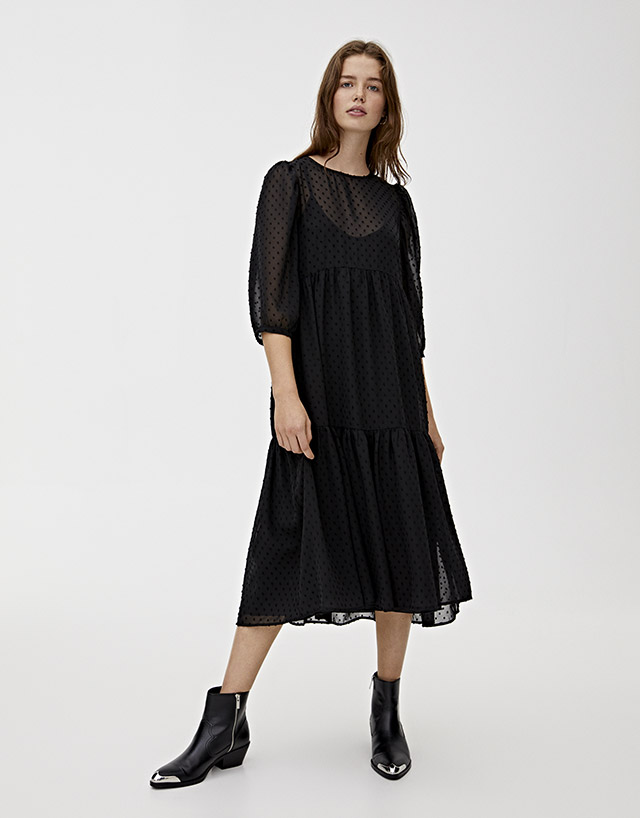 Continue reading below ↓
Recommended Videos
Midi dress with dotted mesh overlay, Pull & Bear, P2,495
2. Formal Party
Your LBD match: If you never run out of corporate events to attend, these LBDs are the types you can wear in rotation (a.k.a. foreva!) and no one will notice. Plus, you can style them in unlimited ways, too!
Style tip: How about wearing them with opaque stockings? A bejewelled heel? Crazy hair? The possibilities are endless, TBH!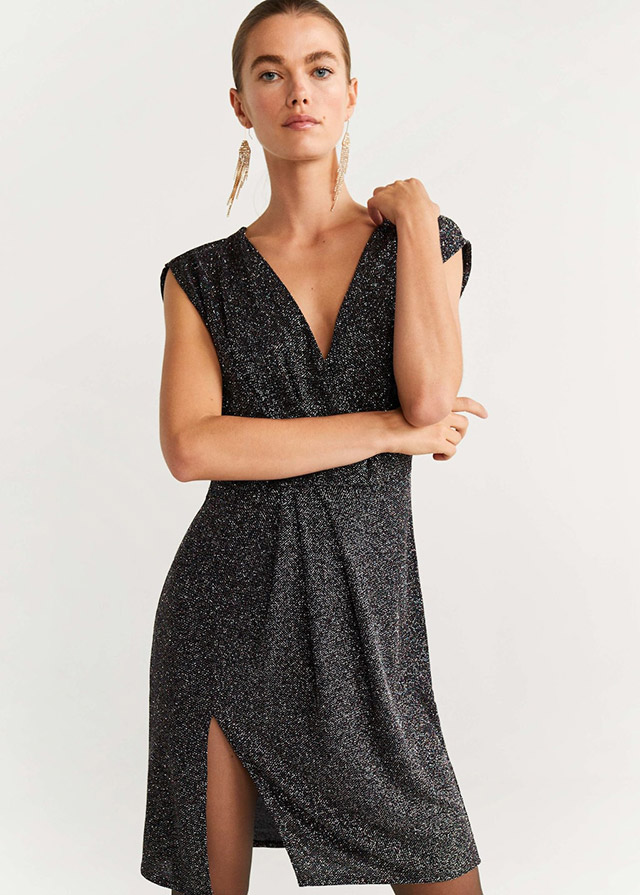 Cross-over style dress, Mango, P2,295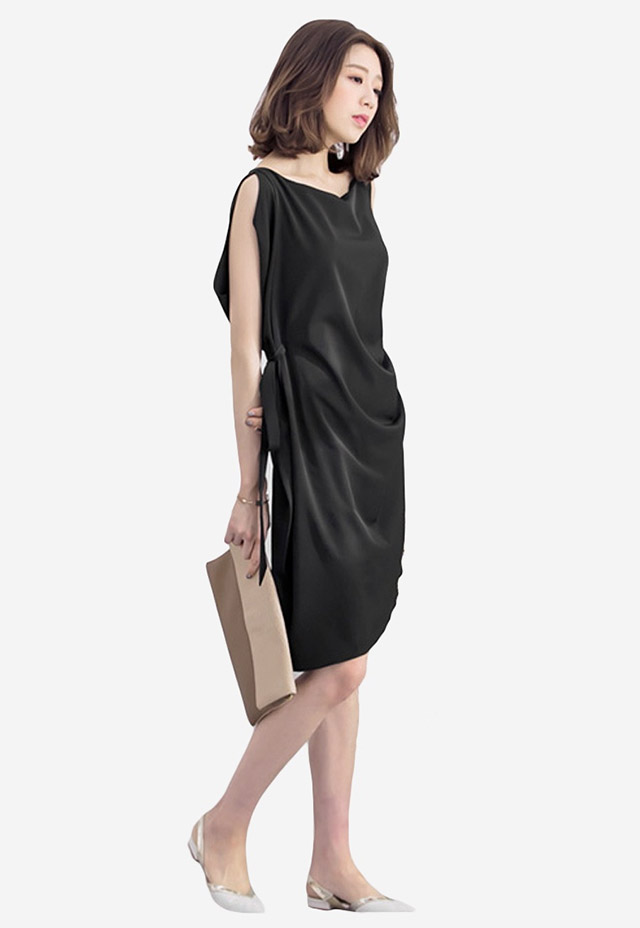 Little black dress, Sesura, P1,879
3. Sashay Away
Your LBD match: If you like a feminine silhouette, and want a dress that can take your from brunch to meetings to practically wherever. First option shows how geometric prints can look feminine (it comes with a waist sash that's removable), while the second one features classic polka dots.
Style tip: Stick to the black and white palette and wear accessories in graphic black and white, too!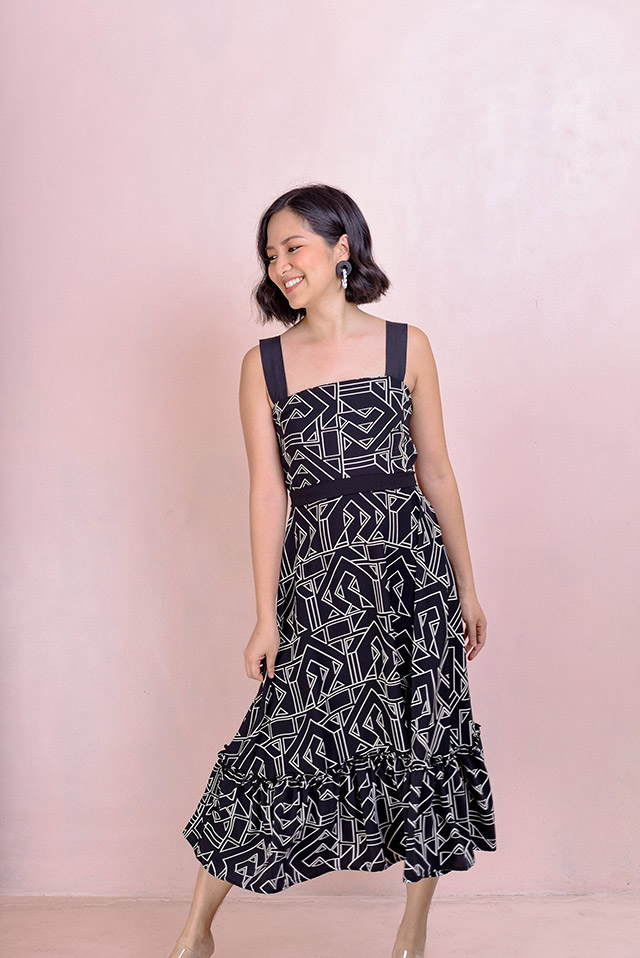 Geometric print dress, Pearl Clothing, P2,250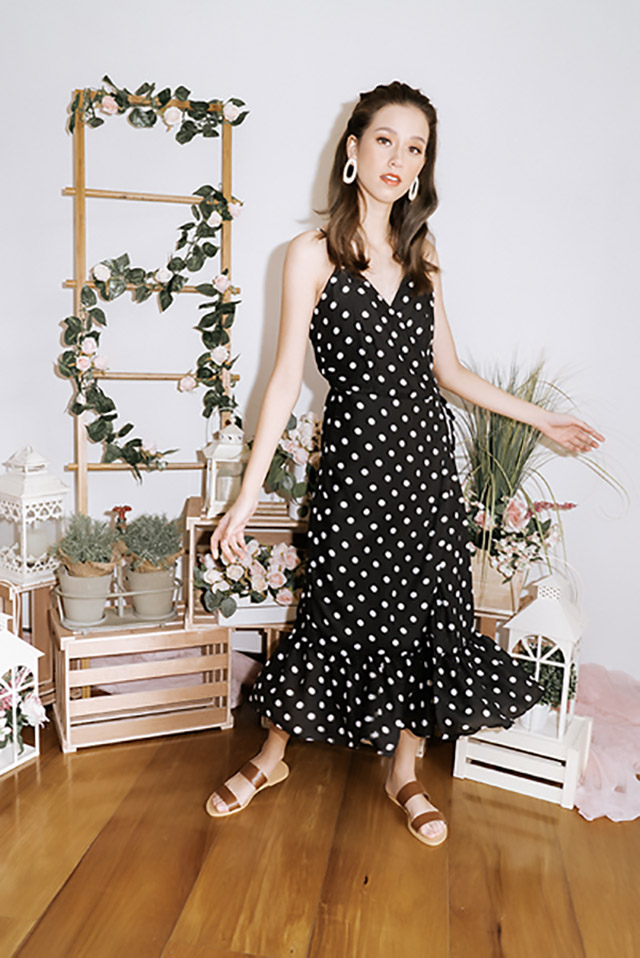 Polka dot dress, Georgine, P1,800
4. Multi-layered
Your LBD match: If you're really serious about the "little" in Little Black Dress, then here are our picks. Billowy little dresses with above-the-knee hems, designed with multi-tier skirts and lotsa ruffles. Enjoy!
Style tip: Might we suggest a fierce beauty lewk? It's the #coolgirl way to balance out the girly-ness of these doll-like dresses.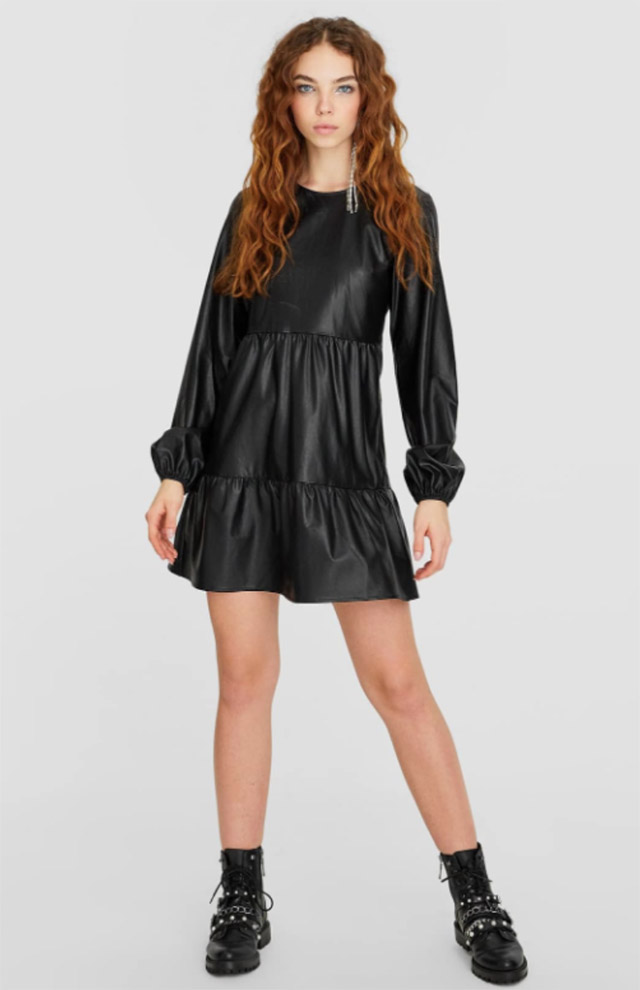 Dress with puff sleeves, Stradivarius, P1,895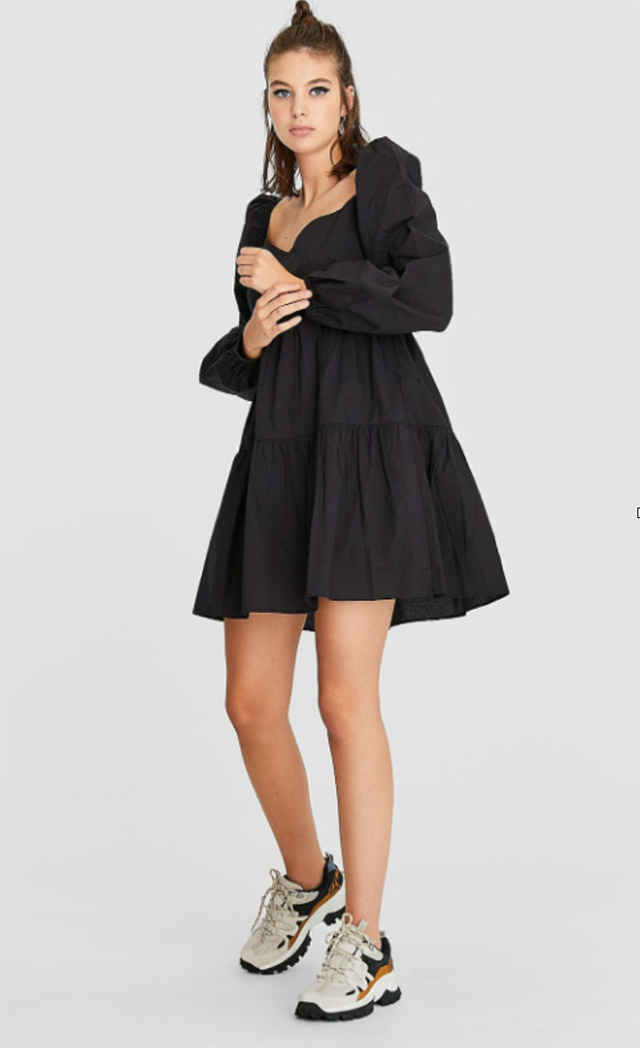 Sweetheart neckline dress, Stradivarius, P2,295
5. Micro Mania
Your LBD match: If all you really need is a little fabric and minute details, or none at all! Our picks are literally basics—but better. So much better.
Style tip: Go ~natural~ and minimal, e.g. unkempt hair, a coral/peach beauty look, and zero accessories!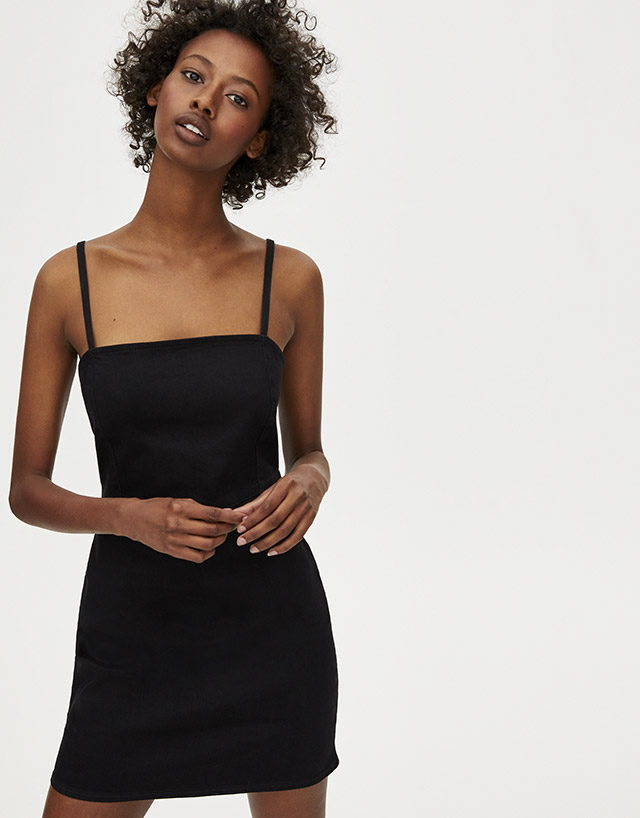 Black denim mini dress, Pull & Bear, P1,495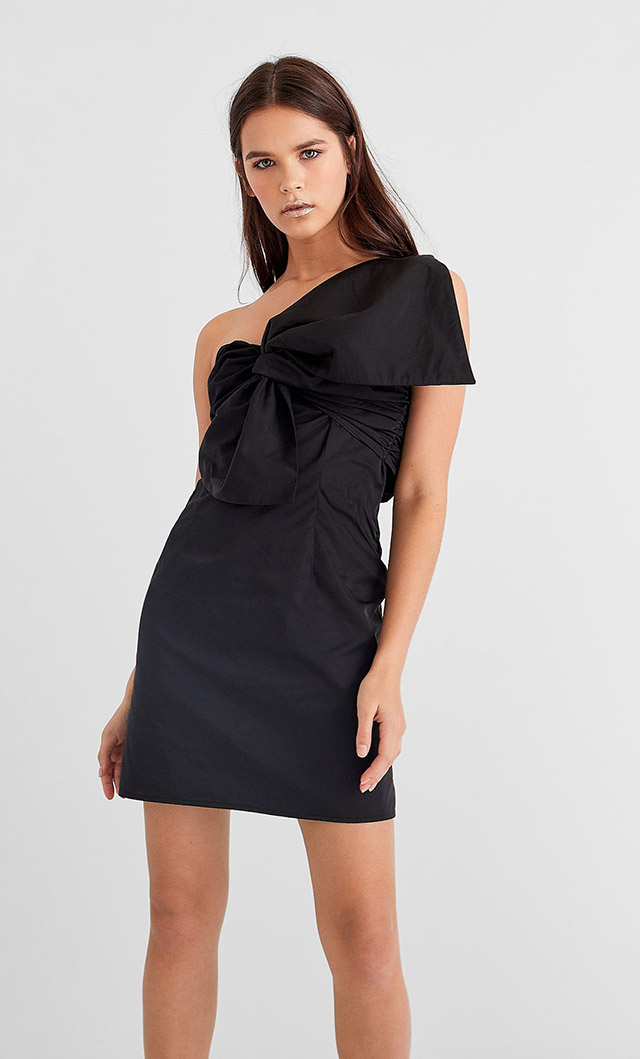 Mini dress with bow, Stradivarius, P2,295
6. Well-sleeved
Your LBD match: If you want the silhouette of a mini dress but are a shy ~hubadera~ and wanna cover up your arms. These styles are great for parties or practically any event that guarantees a fun time.
Style tip: Try bulky, closed shoes or platform-heeled ones to contrast the tiny-ness of your dress.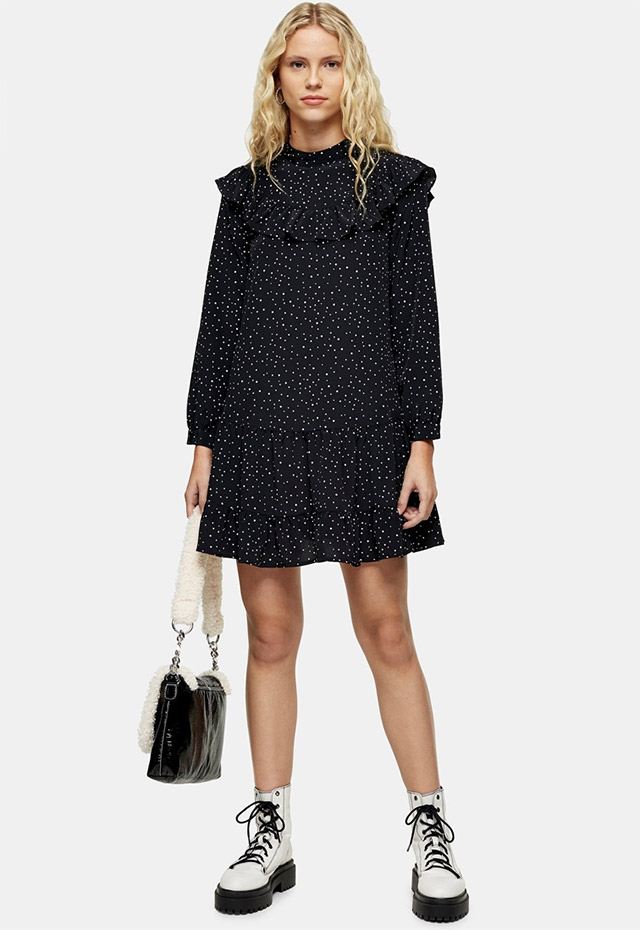 Ruffled mini dress, Topshop, 2,396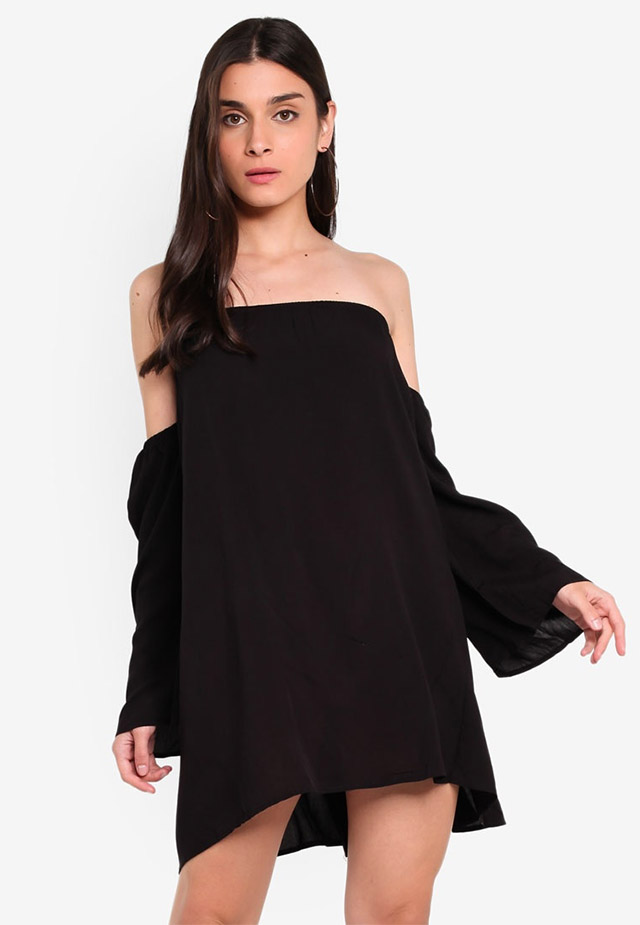 Off-the-shoulder mini, Boohoo, P955.12
7. Fit to a tee
Your LBD match: If you literally want the classic, most basic, nondescript LBD. Choose from a t-shirt style one with a v-neck, or a mod-inspired sleeveless rendition that boasts great structure.
Style tip: Wear these dresses with an oversized black coat and pointy toe pumps, or a pair of statement earrings to add an interesting twist to your look.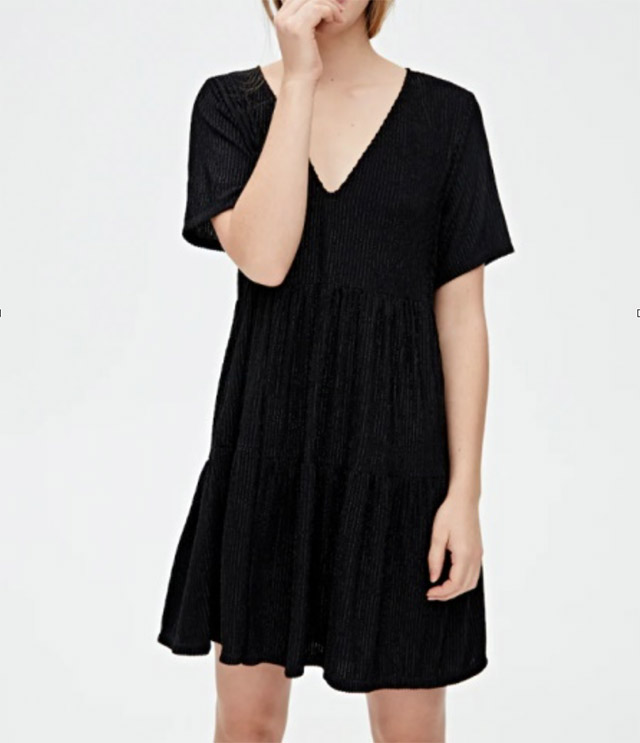 V-neck dress, Pull & Bear, P1,895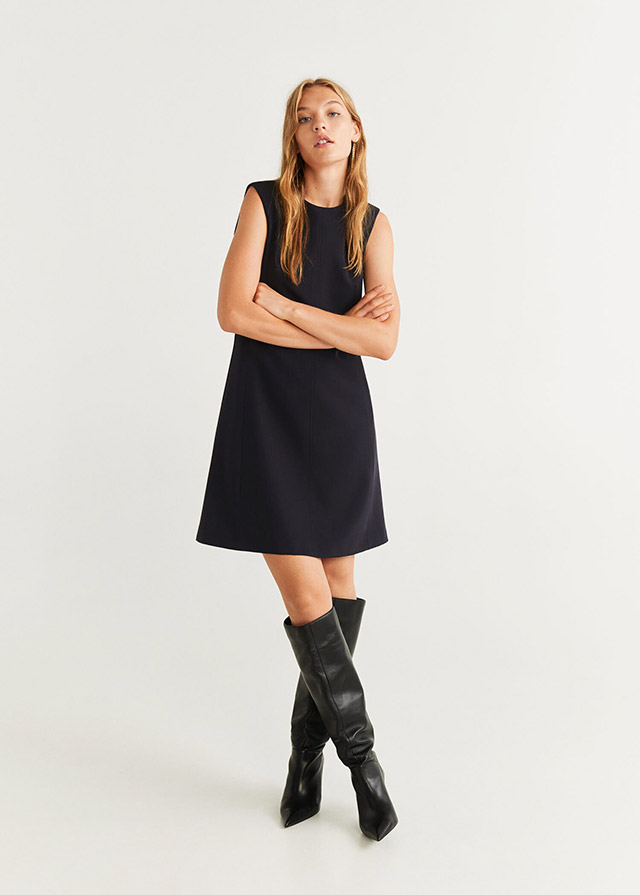 Shift dress, Mango, P1,295
8. Printed Matter 
Your LBD match: If you like breaking the rules. When the dress code says black but you can't stand but add a little element of surprise to your outfit like a fun print or pops of color. Go for it!
Style tip: Dress up these styles with proper heels or dress them down with fancy booties.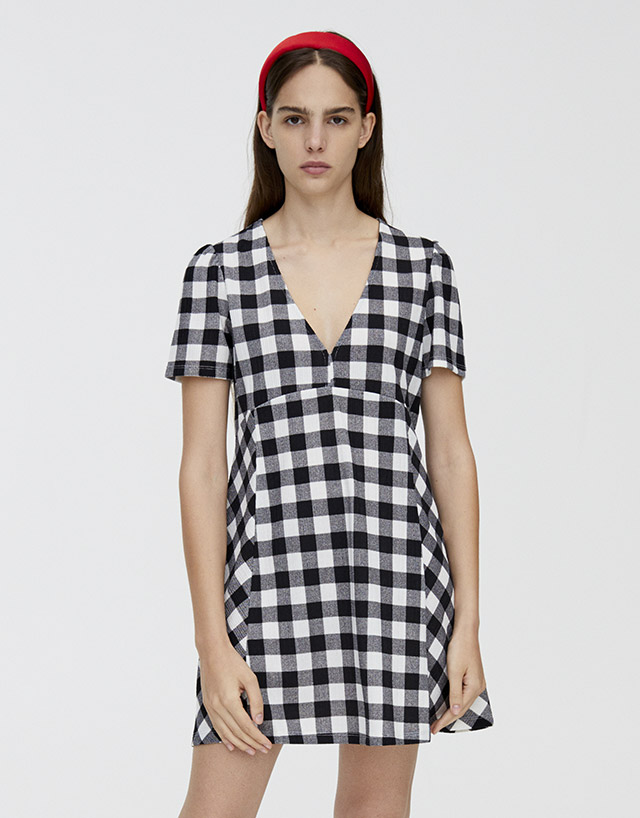 Gingham print dress, Pull & Bear, P1,595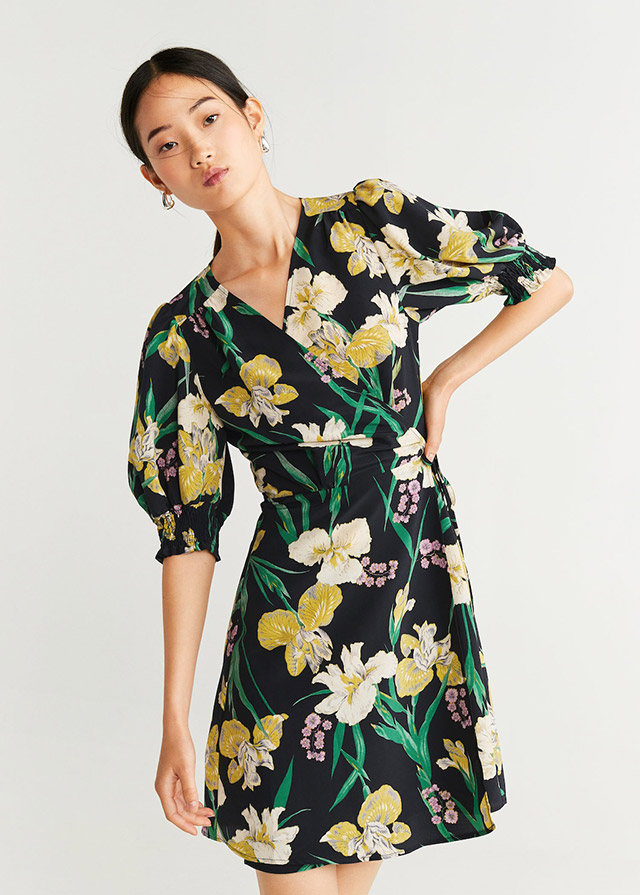 Floral wrap dress, Mango, P2,695
Follow Patti on Instagram and check out her blog at TitaPacita.com.