The rainy season is back in full force, and ruined shoes and soaked feet are bound to happen. To address this rainy day fashion emergency, invest in good pairs of rain-proof shoes that will last you through any storm.
Here are *fab* and functional shoes for trendy working girls:
1. The Risk-Taker
You're the carefree type who still refuses to bring an umbrella. You'd rather choose styles that are similar to your go-to ballet flats and mules, but are made with more durable and water-resistant material. Just don't expect your feet to be fully protected from all the puddles and splatters in these!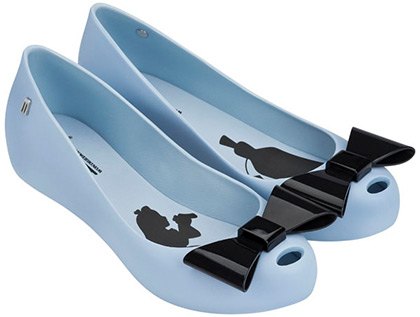 Continue reading below ↓
Recommended Videos
Rubber ballet flats, P3,495, Melissa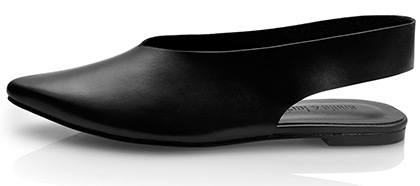 Leather sling-back shoes, P2,089, Annie & Lori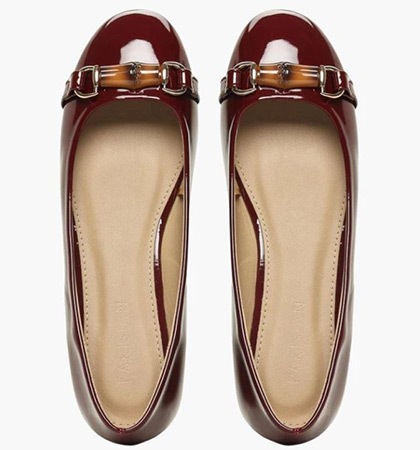 Patent leather flats, P599.75, Parisian
2. The Versatile Worker
You prefer totally covered shoes that keep your feet dry, but breathing room is also a priority. You want your OOTD to look IG-worthy while it's pouring hard, but also when it's sunny.
Platform sandals are your best bet. These allow for a little height that will help you navigate puddles, plus they're easy to walk (and run!) in, especially when it suddenly pours and you need to seek cover. We recommend choosing pastel hues to go with your otherwise all-black outfit.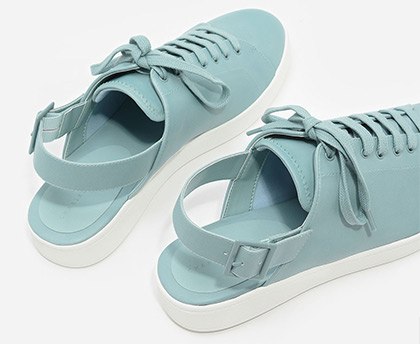 Sling-back sneakers, P2,399, Charles & Keith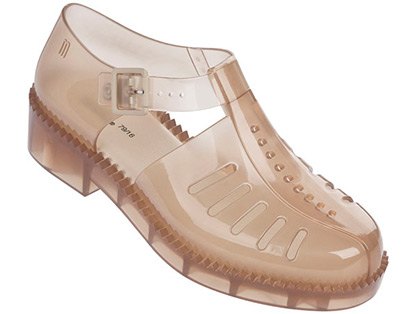 Jelly clogs, P2,895, Melissa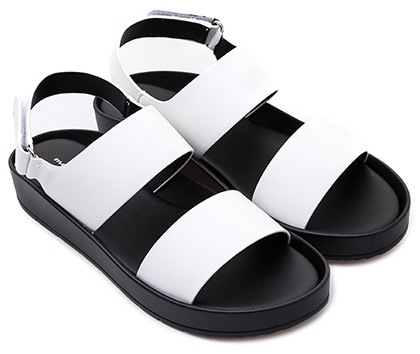 Platform sandals, P1,499, Matthews
3. The Safe Player
You're the practical, forward-thinking type and would never get caught in the rain unprepared. You're also someone who would never leave the house without an umbrella. 
You want to be absolutely comfortable, with your feet totally covered, so sneakers and boots are the only options that are up to your standards. Don't settle for the usual black boots, though. You may want to try an ankle boot in camel or brown, or go for boldly-colored sneakers in fire truck red.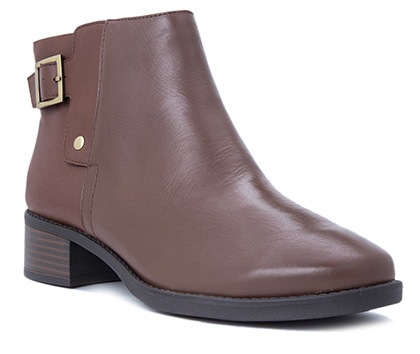 Leather boots, P4,865, Easy Spirit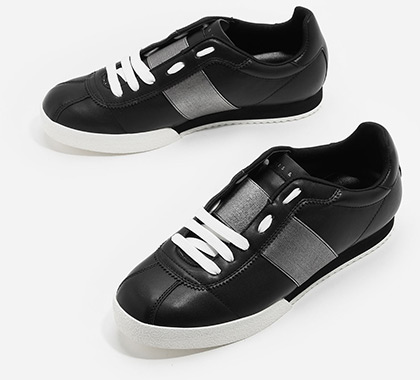 Leatherette sneakers, P2,399, Charles & Keith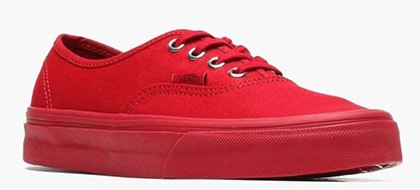 Sneakers, P2,998, Vans
4. The Dressed To Kill
You take "office-appropriate" to heart, and seriously think that sneakers should not be worn to the workplace—ever.
You only like dainty, sophisticated styles that are stylish yet still corporate-looking. Pointy-toed shoes always add a touch of class to your look; otherwise, consider subtle lace-up details or bows and ribbons.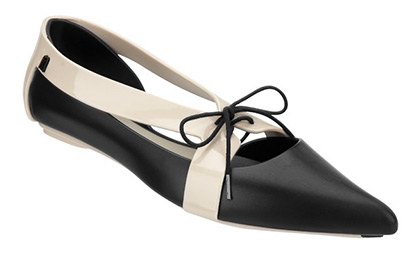 Pointy toe flats, P1,999, Melissa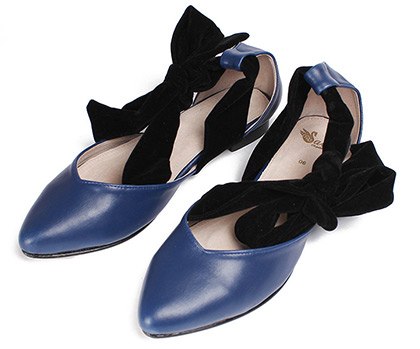 Ankle-tie ballet flats, P1,360, Sala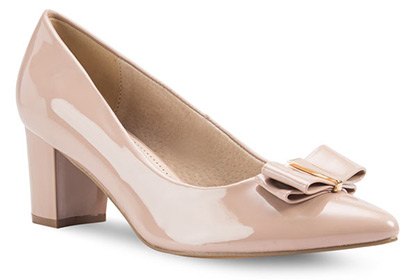 Patent leather nude pumps, P1,250, Betsy
5. The Ever-Prepared
You're the team player who's always got a back-up plan. And we can expect that with your shoes, too, because you always have a pair saved for the rainy day—literally!
You're actually the primary target market of pocket shoes, aka the ones you can twist, fold, and store neatly and secretly inside your bag. These pairs also often come with a chic pouch to put them in.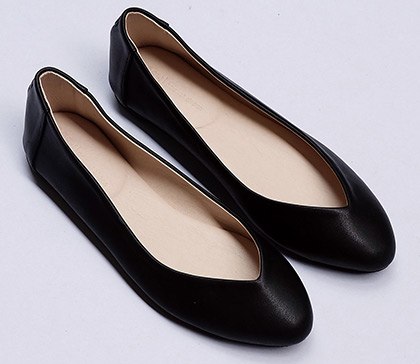 Classic black flats, P1,100, Posh Pocket Shoes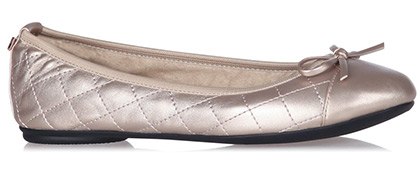 Quilted flats, P2,299, Butterfly Twists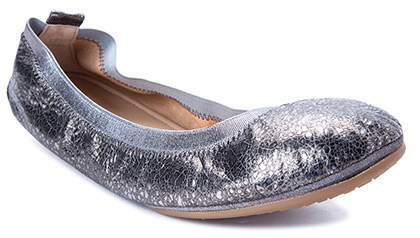 Foldable flats, P3,895, Yosi Samra
Follow Patti on TitaPacita.Wordpress.Com.