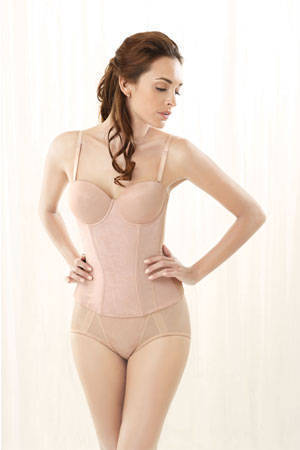 It's an everyday battle, choosing just the perfect outfit for school or the office. You've got everything planned out, from your clothes, shoes, accessories, down to your matching bag. But the one thing that many gals fail to consider is what they've got hiding underneath that premeditated ensemble.

Yes, ladies, while being on-trend is expected of us on a daily basis, our undies deserve just as much attention. You see, depending on your outfit's fabric, length and color, your choice of skivvies should naturally be complementary.
From your regular bras and panties, to girdles, control tops, and lingerie, you'll feel sexier and more confident when you've got everything figured out.

Thankfully, you don't have to be a rocket scientist to understand the whole science behind properly matching underwear with outer wear.
It's a good thing, too, that it's not so hard to get your hands on a good set of undergarments with brands like Wacoal. Their designs help define your curves and give you a flattering silhouette.
Ready to feel saucy any day, no matter what you're wearing? Launch the gallery for a guide on what goes best with what.
2116