When Anna Cay released her first batch of Airblender Sponges online on February 14, 2019, everything sold out in just 13 minutes. There were two sponges in the collection: a baby pink teardrop-shaped sponge and a black beveled sponge. Fortunately, a few pieces of the All Covered by Anna Cay Airblender Sponges landed on our desks at the Cosmo HQ, and we had the chance to road test the babies ASAP. Read on to find out if we think they're worth the hype or not:
What it is:
The All Covered by Anna Cay Airblender Sponges are Anna Cay's first two releases in her beauty product line. One is a baby pink teardrop-shaped sponge (Teardrop Pink) and the other is a black beveled sponge (Bevelled Black.) Both are ultra-soft and fluffy and are recommended to be used damp to apply makeup to achieve an "immaculate finish." The instructions also say that it would be best to wash the sponge after every use. Each sponge retails for P288 and is exclusively online on Shopee.
According to Anna, she chose to release the makeup sponges first because according to her, it's her "beauty weapon of choice." "I released a Bevelled Black and a Teardrop Pink, but it really depends on your preference. It's a multipurpose tool. It's also gentle on the skin—less tugging, less friction," she told us. She also hints that the sponges have "a connection to the next product" she's releasing. 
Continue reading below ↓
Recommended Videos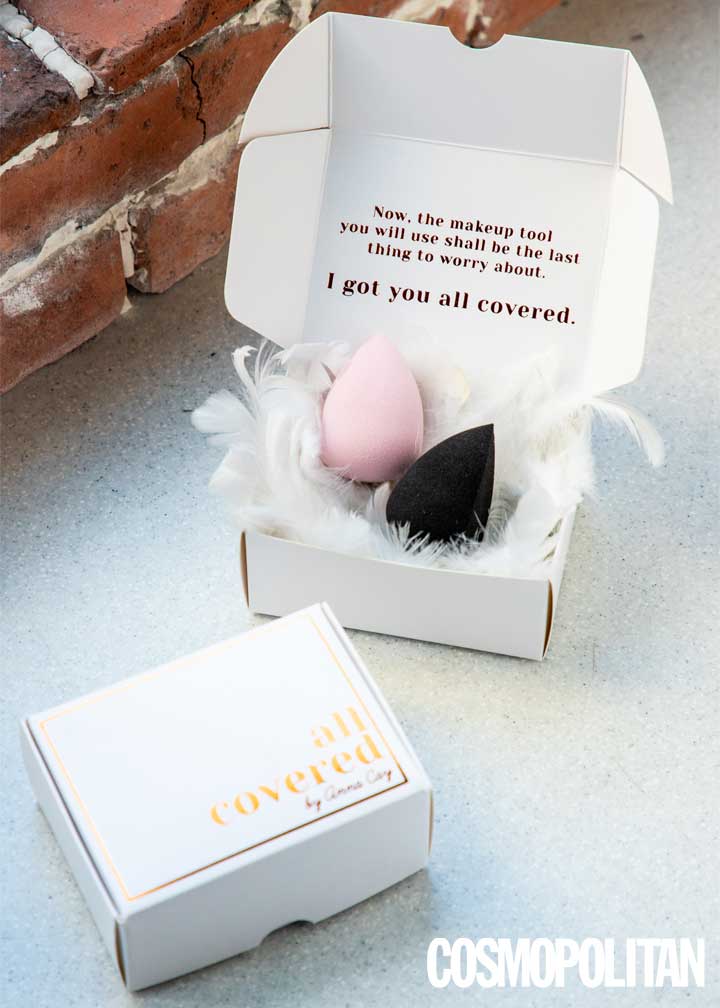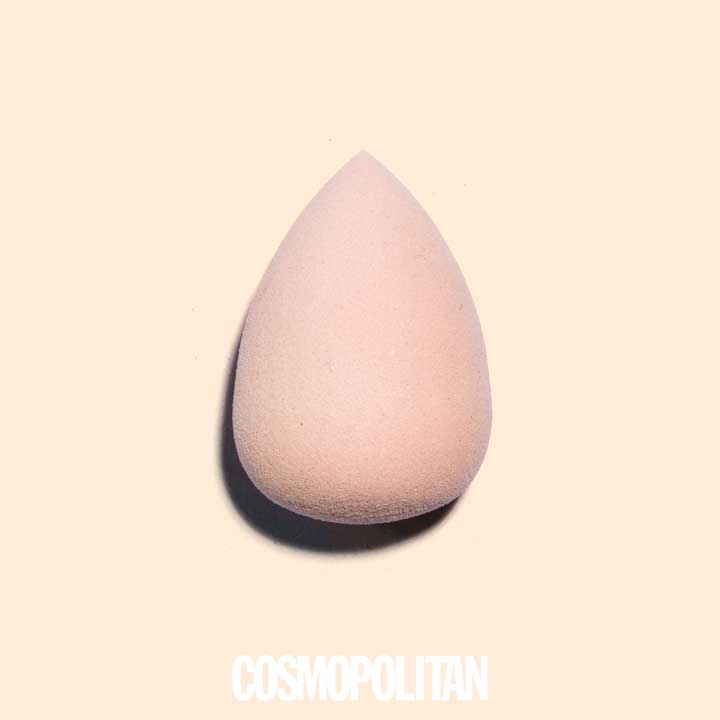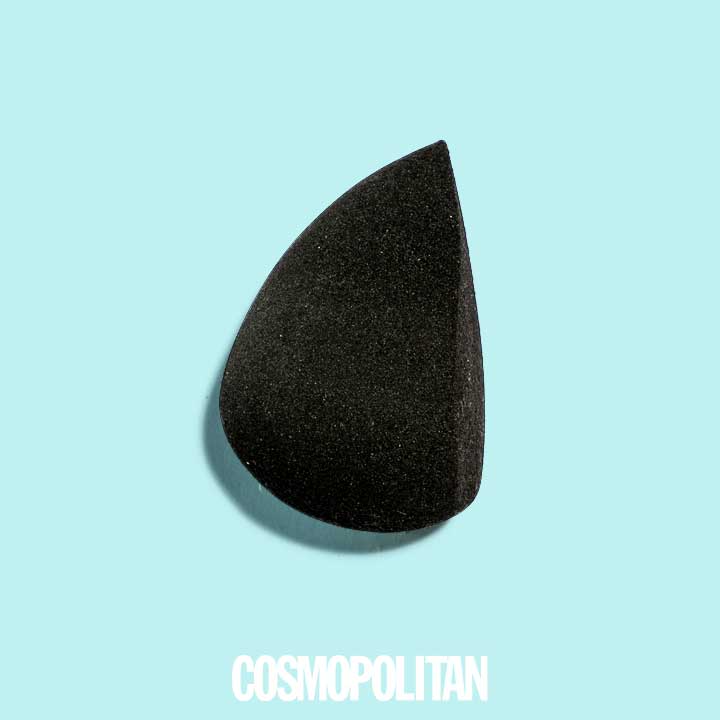 How we used the Airblender Sponges from All Covered by Anna Cay:

Retty
I used the Teardrop Pink sponge to apply my base. On that particular day, I chose a liquid foundation with a sheer to medium finish and a soft, hydrating concealer for my under-eye area. For my cream contour and blush, I used the Bevelled Black sponge.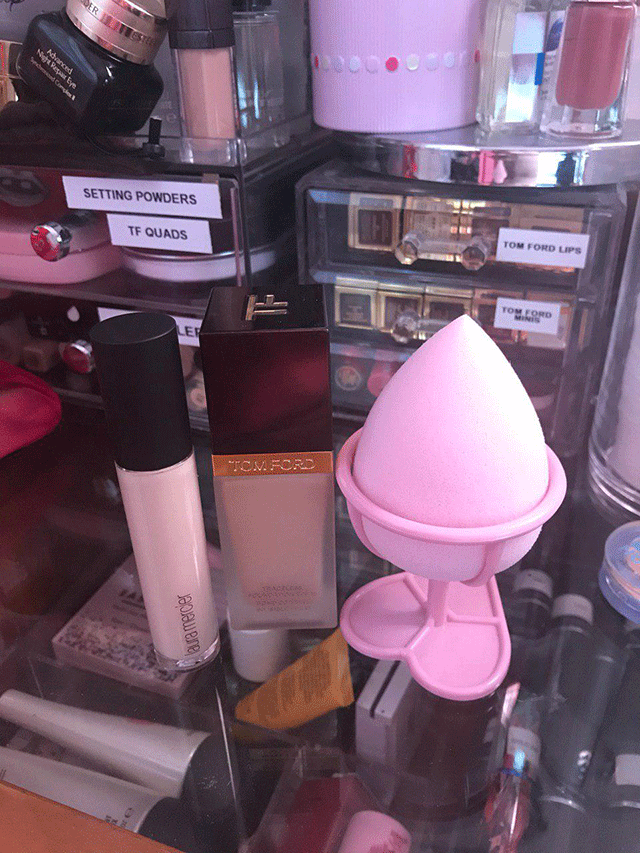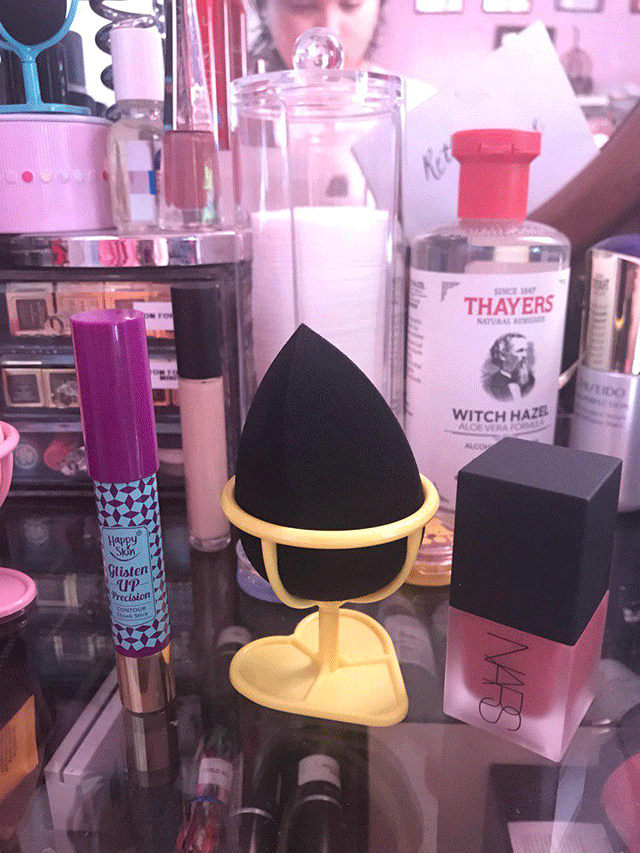 Ira
For my base, I used the Teardrop Pink sponge with a liquid foundation and a concealer. To sculpt my cheekbones, I applied a liquid foundation in a darker shade with the Bevelled Black sponge.
Tisha
My makeup look last weekend was very basic since I was only going out to do errands. I used the Teardrop Pink sponge to blend my concealer and cream blush.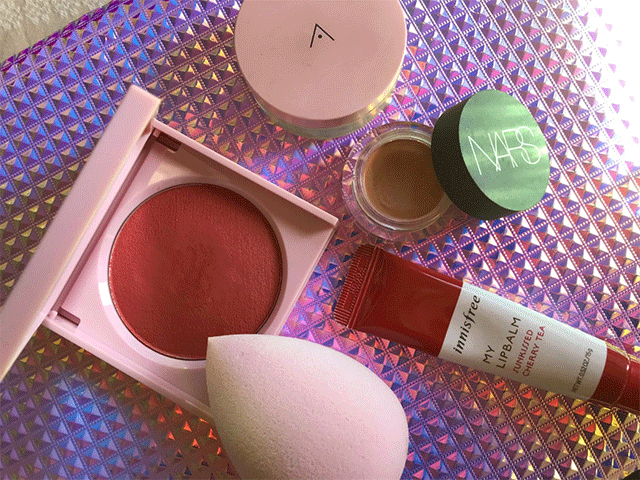 Our honest review of the Airblender Sponges from All Covered by Anna Cay:
Retty
First of all, the sponges are SOFT—like a baby's butt soft. The Teardrop Pink sponge is smoother on the surface compared to the Bevelled Black, which was more porous. When I used the Teardrop Pink sponge for my foundation, I found that it absorbed the foundation a little quickly. I usually just use one pump of foundation when I use a brush or my other sponges, but I had to use two pumps with this one. Even so, it still delivered a beautiful, soft, and natural finish on the skin—I looked flawless. The Bevelled Black sponge was such a dream to use for blending out my cream contour and liquid blush. It distributed the creams evenly and didn't absorb the products as much. The next day, I tried the Bevelled Black sponge to blend out my base and I was not disappointed at all—I was left with the same—if not, even better!—beautiful finish on the skin, and I only had to use one pump of my foundation. My foundation was also not left cakey and my concealer didn't crease. I also noticed the sponges were HUGE after soaking them. This made application super quick because I could cover my entire face with just a few bounces. I guess one thing that I'd like from the sponges though is a travel-friendly case. It came in a pretty paper box, but I wouldn't exactly call that travel-friendly. I used my Real Techniques plastic case to squeeze the Bevelled Black sponge in so I could bring it to work.
I've used and abused many beauty sponges before this one—from cheap ones to expensive (read: overpriced) ones. The two most important factors for me are: One, how my makeup looks after application, and, two, how easy to clean they are. Fortunately, these Airblender sponges definitely make the cut. Other than the Teardrop Pink sponge absorbing a lot of my foundation before application, I'd say these are fantastic sponges, especially with their price point!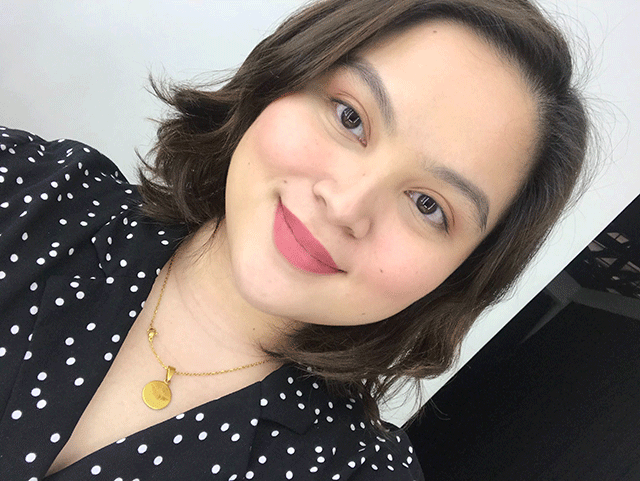 Ira
After using the Teardrop Pink for my base, I was impressed that my base didn't look too thick despite its creamy formula. It looked like my real skin. As for the Bevelled Black sponge, I was surprised that it was so easy to blend out my cream contour, which was actually a foundation that's darker than my usual shade.
I think if you're into simple, basic makeup looks, you'll be fine with the Teardrop Pink sponge. It feels as soft as a cloud when you dab it on your face! The only con is, it absorbs more product than the black one. To prevent this from happening, make sure the sponge is very damp.
The Bevelled Black sponge has a flat side, so it's great if you're into more advanced techniques, like baking and contouring. Plus, it also doesn't eat up much of the product.
For P288, this sponge is a steal! It gives an airbrushed finish just like its expensive counterpart. Plus, you won't have to be heartbroken every time you have to toss it for a new one. (FYI: Sponges have an expiry date, and you need to replace them ideally every three months.)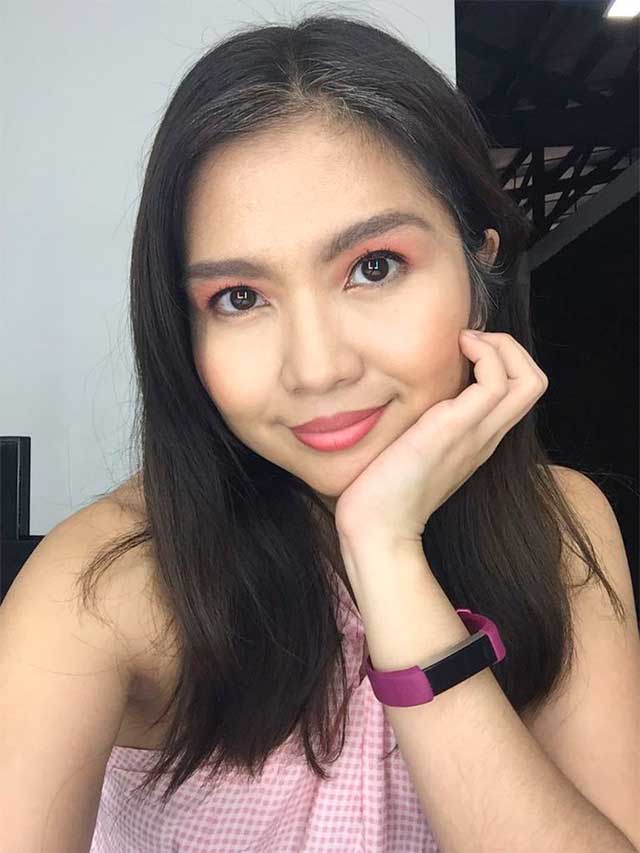 Tisha
I used the damp Teardrop Pink sponge to blend my concealer and the finish was really nice—so natural and flawless! When I used the rounder side to blend my cream blush, though, it was a different story. Instead of spreading the product all over my cheeks, it absorbed most of it. I had to apply two more layers to get it to show up on my face.
The only makeup sponge I've used before this was the BeautyBlender, and compared to that, I'm going to stick to this because it's more affordable and it's softer and bouncier. It effortlessly blends out concealer and foundation and doesn't leave any marks on my face. I'm so amazed by how fast it works the product into my complexion because the finish looks like ~*my skin but better*~.
However, when it comes to cheek products, I'll be sticking to my stippling and buffing brushes for now because I don't want my blush, highlight, and contour products to just be absorbed by a sponge.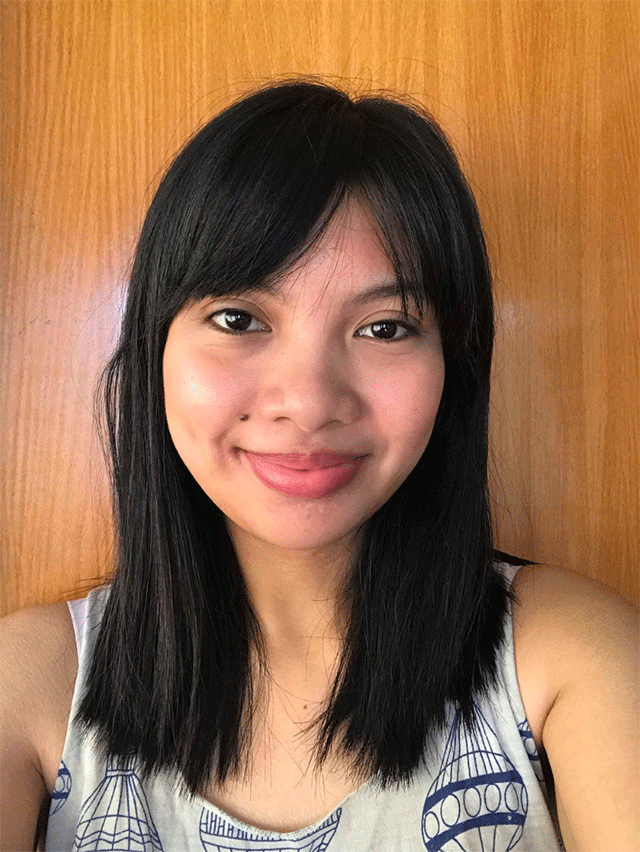 Are the Airblender sponges by All Covered by Anna Cay worth the hype?
Retty
Yes, definitely! They're soft AF, easy to use, blend out makeup like a dream, and are easy to clean—you get more than the P288 that you pay for, tbh.
Ira
Yes! 12/10 will recommend it to my makeup-loving friends! Obvs, it's the way cheaper alternative to the BeautyBlender but still provides a seamless, airbrushed finish. And if you compare it to the more affordable egg-shaped sponges available in the market, the All Covered By Anna Cay Airblender Sponges are SOFTER.
Tisha
It's definitely worth the hype since it's so affordable and the quality is just as good as other more expensive makeup sponges.
Follow Retty on Instagram.
Follow Ira on Instagram.
Follow Tisha on Instagram.