A hair color trend is born when: 1) Beauty experts talk about them; 2) We see them on the hottest celebs; and 3) It's all over Instagram. Usually, these trendy hair colors are loud and high-maintenance, so regular people like us don't really get to try them at all. 
I WANT A NEW HAIR MAKEOVER
But today, I'm here to talk about a hair color that's very popular, though not really ~*trendy*~. It's a shade that Pinays love for many reasons: caramel brown, aka golden brown. This hue was probably the first hair color I tried, too!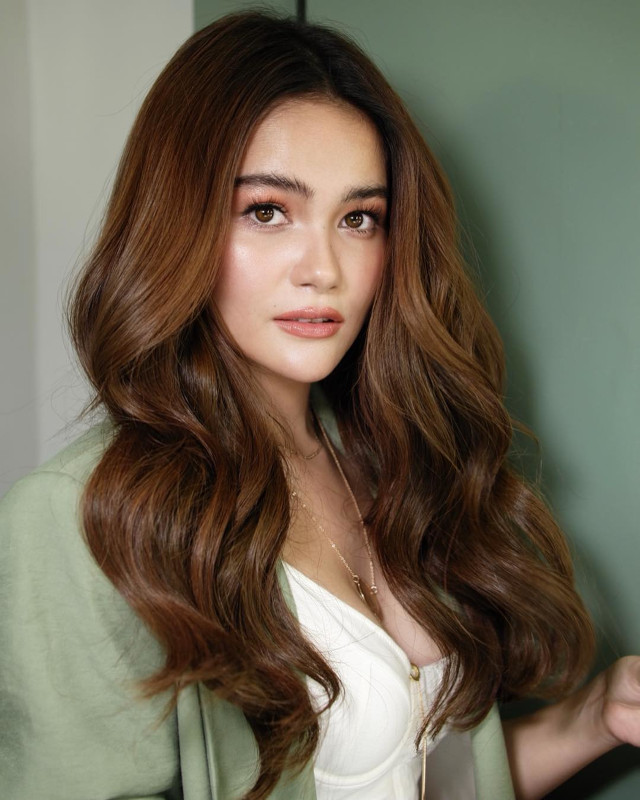 I watched people in malls, public transportation, and offices and saw that caramel brown hair is truly a popular choice. As I counted the girls I saw with this hair color, several thoughts popped into my head on why Pinays love it so much.
You can achieve it without going to a salon.

There are lots of box dyes for this color. From cream to foam formulas, Pinays can spot a caramel brown DIY hair color kit in the aisles of the beauty section of department stores or even at drugstores. Plus, they're affordable!

Continue reading below ↓

Recommended Videos





There's no need for bleach.

This is a major factor why caramel brown is a popular box dye choice, too. You don't need bleach to lighten your hair! (Which, as we all should know, is very dangerous if you do it yourself.)





It's a classic hue.

The richness and warmth of caramel brown will surpass any hair color trend. It's also a great option for those who work in conservative offices. It's nothing flashy, but the shade can still ~change~ your look.





It's flattering on fair, medium, and morena skin tones.

Caramel brown creates a different effect on every Pinay skin tone. For those with fair and medium skin, their complexions seem to appear rosier. On the other hand, morenas look like tanned glowing goddesses in this hue. Win-win for everybody, right?




I WANT A NEW HAIR MAKEOVER
Follow Ira on Instagram.
***