Conditioners were made to nourish and repair parched strands, but sometimes, their formulas tend to feel sticky on the scalp and weigh our hair down. When you live in a tropical country like the Philippines, humidity and heat adds to the malagkit feeling. It's not cute.
Cream Silk knew that this was a concern for Pinays, which is why they released the Cream Silk Hydra Fresh line. It promises to hydrate every strand without the heavy or sticky feel. We decided to put it to test to find out if it can change the way we think about conditioners. Scroll down to read our in-depth review.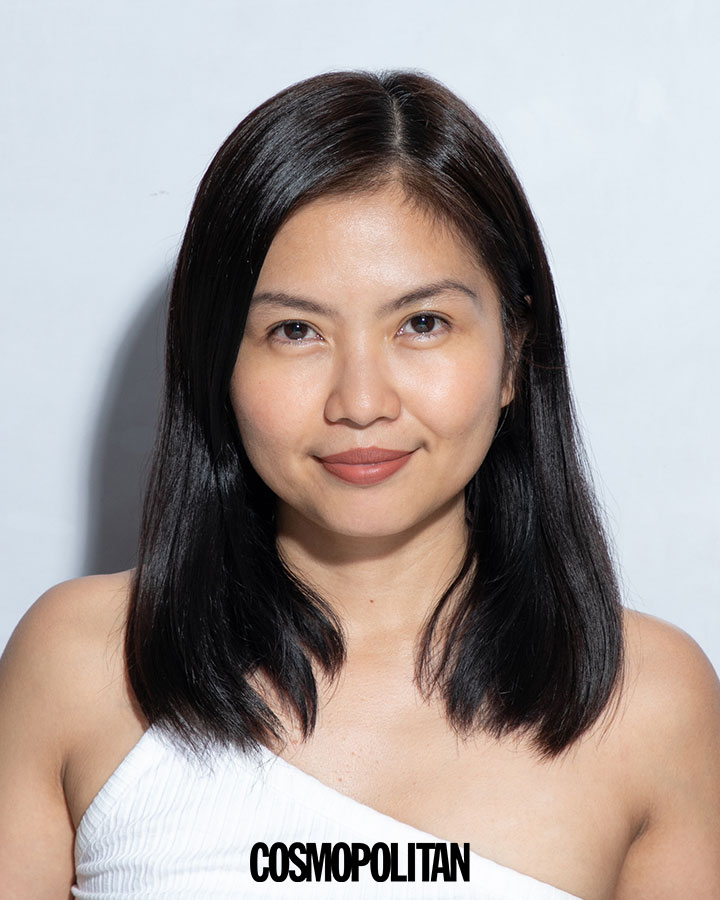 ADVERTISMENT - CONTINUE READING BELOW ↓
Name: Ira
Hair type: Straight and frizzy
Hair care routine: Low-foam shampoo, conditioner, rinsing vinegar, leave-in conditioner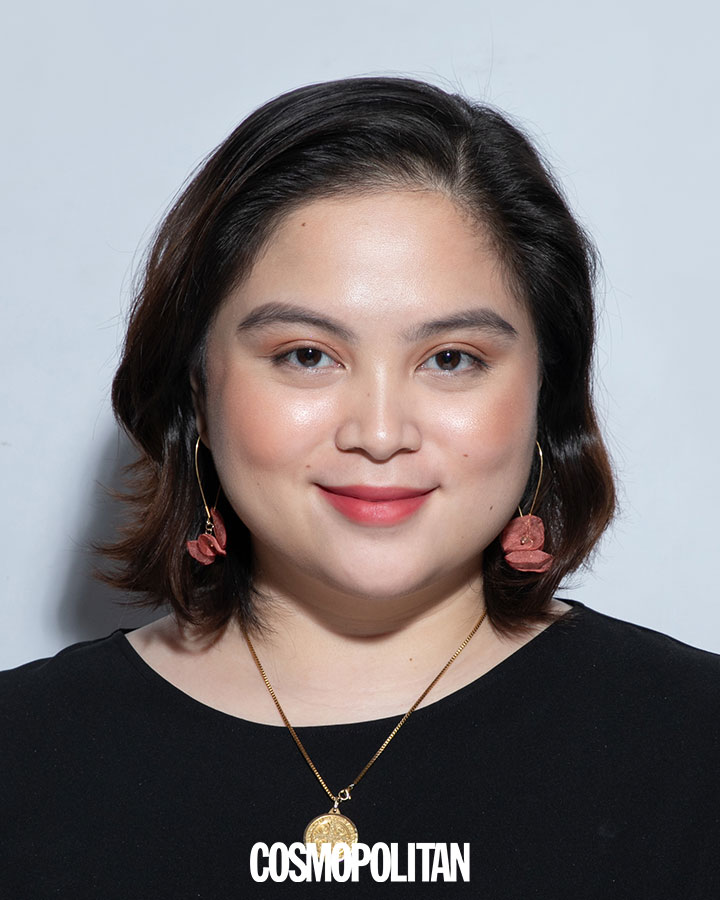 Name: Retty
Hair type: Wavy
Hair care routine: Micellar shampoo, conditioner, wave spray
What are the benefits of Cream Silk Hydra Fresh Conditioner?
The new Cream Silk Hydra Fresh Conditioner has two variants: Fresh & Hydrated and Fresh & Bouncy. Both offer moisture boost to dry and damaged locks, without feeling heavy or greasy. Fresh & Hydrated aims to pump in extra moisture and add softness to brittle locks, while Fresh & Bouncy transforms dull, lifeless and limp hair to voluminous, healthy-looking strands.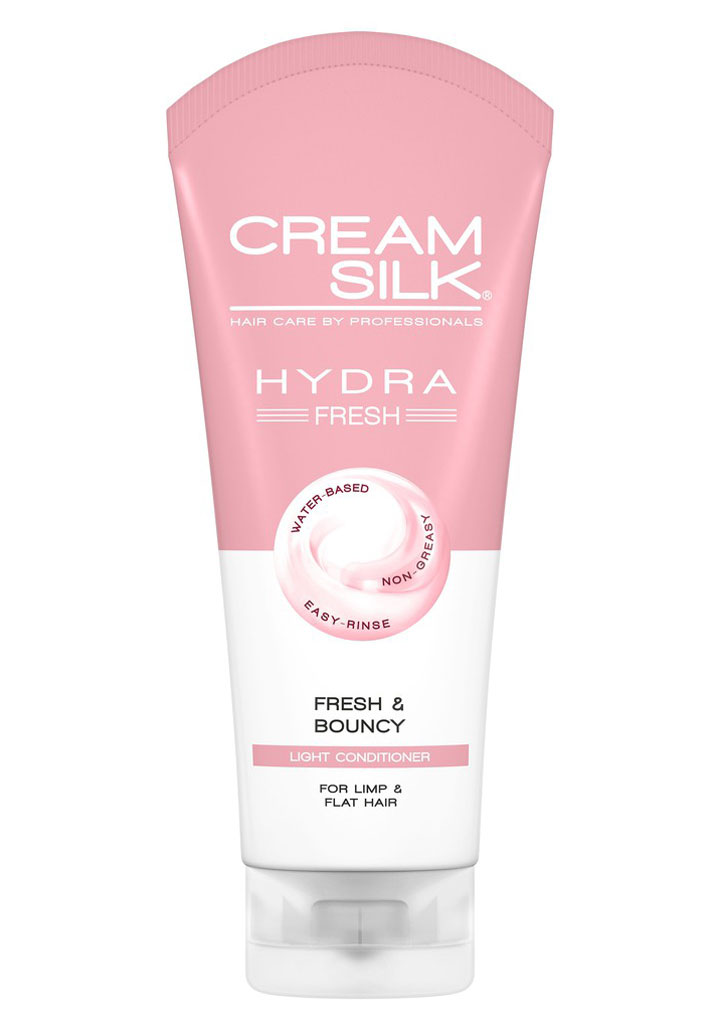 Cream Silk Hydra Fresh Light Conditioner Fresh & Bouncy, P149, Lazada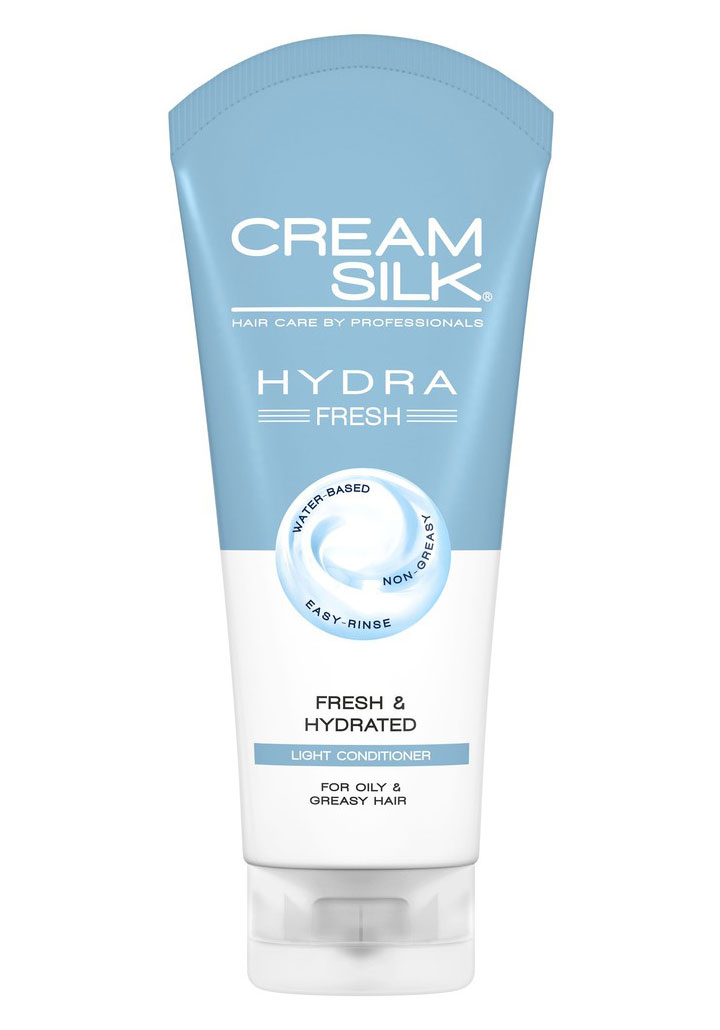 Cream Silk Hydra Fresh Light Conditioner Fresh & Hydrated, P149, Lazada
ADVERTISMENT - CONTINUE READING BELOW ↓
Ingredients
Water, Hydroxypropyl Starch Phosphate, Cetearyl Alcohol, Glycerin, Dimethicone, Fragrance, Behentrimonium Chloride, Dipropylene Glycol, Amodimethicone, Disodium EDTA, Lysine HCl, Phenoxyethanol, Cetrimonium Chloride, PEG-7 Propylheptyl Ether, Magnesium Nitrate, Helianthus Annuus (Sunflower) Seed Oil, Cyclotetrasiloxane, Methylchloroisothiazolinone, Magnesium Chloride, Hydrolyzed Collagen, Methylisothiazolinone, Acetic Acid
Scent and texture
The scent is refreshing and fragrant. It's not too soapy, too. As the label suggests, the Cream Silk Hydra Fresh Conditioner's formula is emollient but it easily gets absorbed by the strands. It doesn't leave a heavy film on the scalp, and it's easy to rinse.
Experience
Ira: My hair tends to be limp and then frizzy at the ends (the ones that were damaged from bleaching). I also get random hair bends because I am not used to brushing my locks! I have gray hair, so I have my strands colored every month. I have accepted the fact that I'll have chemically-treated locks for the rest of my life, so I need hydrating products to keep them healthy.
ADVERTISMENT - CONTINUE READING BELOW ↓
I lather with a sulfate-free shampoo as much I can to prevent my strands from getting dried out. Micellar and low-foam formulas work, too! It was only logical to add a lightweight conditioner to my shower routine. The Cream Silk Hydra Fresh Conditioner in Fresh & Bouncy's main benefits fit my needs.
When I first used the Cream Silk Hydra Fresh Conditioner, I was surprised how it made my locks INSTANTLY soft in the shower. I also liked that it was easy to rinse—I did not waste so much water, yay! As soon as my strands were dry, I noticed my roots were lifted, almost like I blow-dried my hair. The ends were tame and straight, too.
After three weeks of using the Cream Silk Hydra Fresh Conditioner, my hair has become more manageable and it had fewer tangles. I stopped using leave-in conditioner. I also find myself trigger-happy with the product: I squeeze out so much because I like how it feels on my strands and fingers while I shower.
ADVERTISMENT - CONTINUE READING BELOW ↓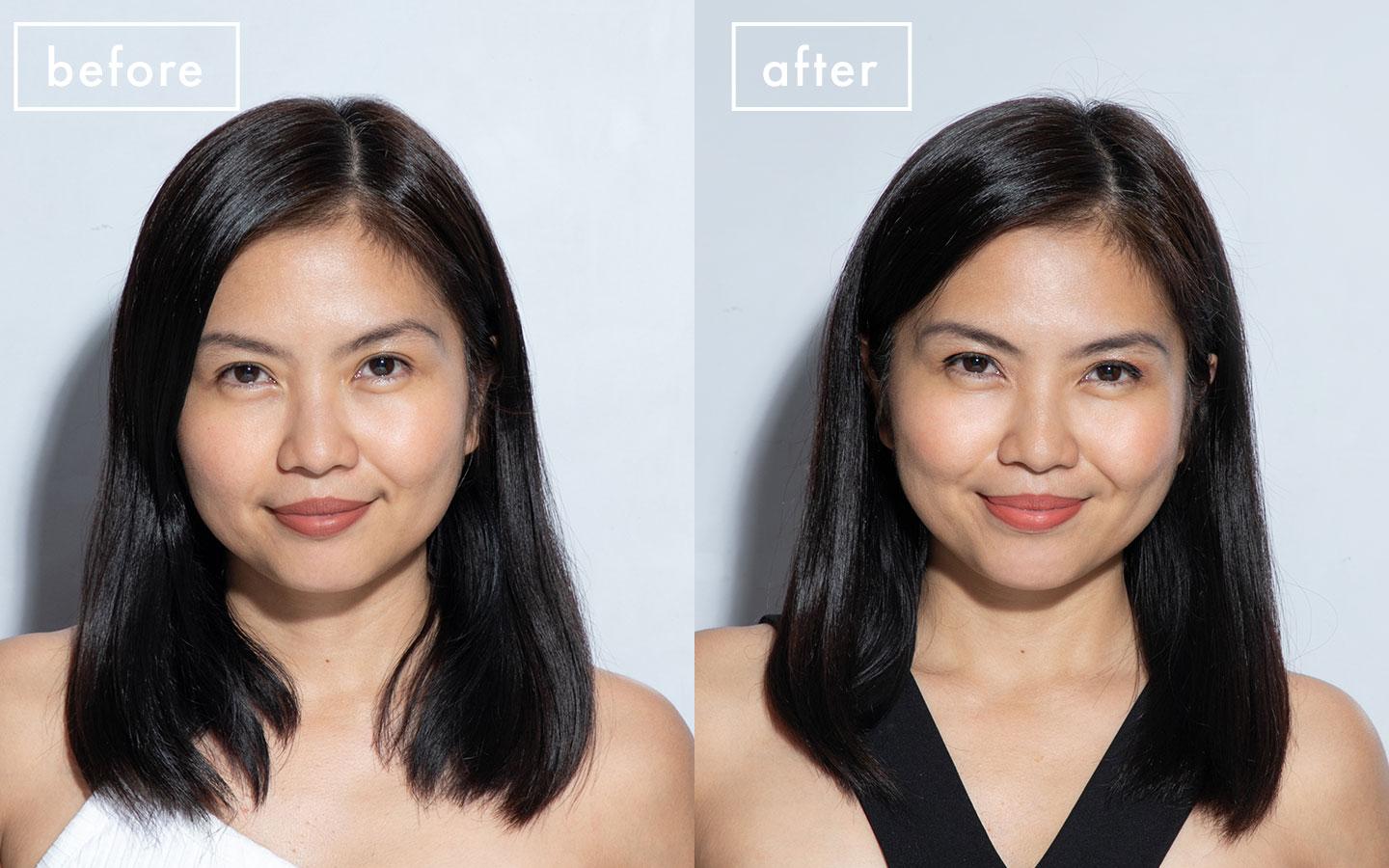 Retty: I have thin wavy hair that's usually flat on top but voluminous on the ends. I don't do much with my hair—I have a really low maintenance haircare routine. I wash it every day with shampoo and conditioner. Because I have thin hair, I pick lightweight products. I ditch thick ones because those tend to make my hair oily. Most days I also spritz on a wave spray to bring out my slight kulot.
ADVERTISMENT - CONTINUE READING BELOW ↓
I attended the launch of this product line and honestly, I was instantly convinced to try it out because of its claims: a conditioner that's easy to rinse and lightweight. Those are two words I'd never thought any brand would describe their conditioners. But here we are.
I love the gel-like texture of the conditioner. The scent is also nice—nothing overpowering. After I paired it with the right shampoo, I was instantly impressed.
The first time I tried the Cream Silk Hydra Fresh Fresh and Hydrated conditioner, I used my regular creamy shampoo first—it didn't work. I came to the office and told my officemates about my hair problem. I felt like the two products just didn't work well together for my benefit. My hair was weirdly greasy! So the next day, I used an equally lightweight shampoo before the conditioner and the result was fantastic. I had soft and beautiful hair. It's been over a month of regularly using this conditioner and I haven't stopped. I noticed that it really is easy to rinse, so my shower time was really cut short. My favorite part is it doesn't leave my hair feeling heavy or greasy at all, unlike other conditioners usually do.
ADVERTISMENT - CONTINUE READING BELOW ↓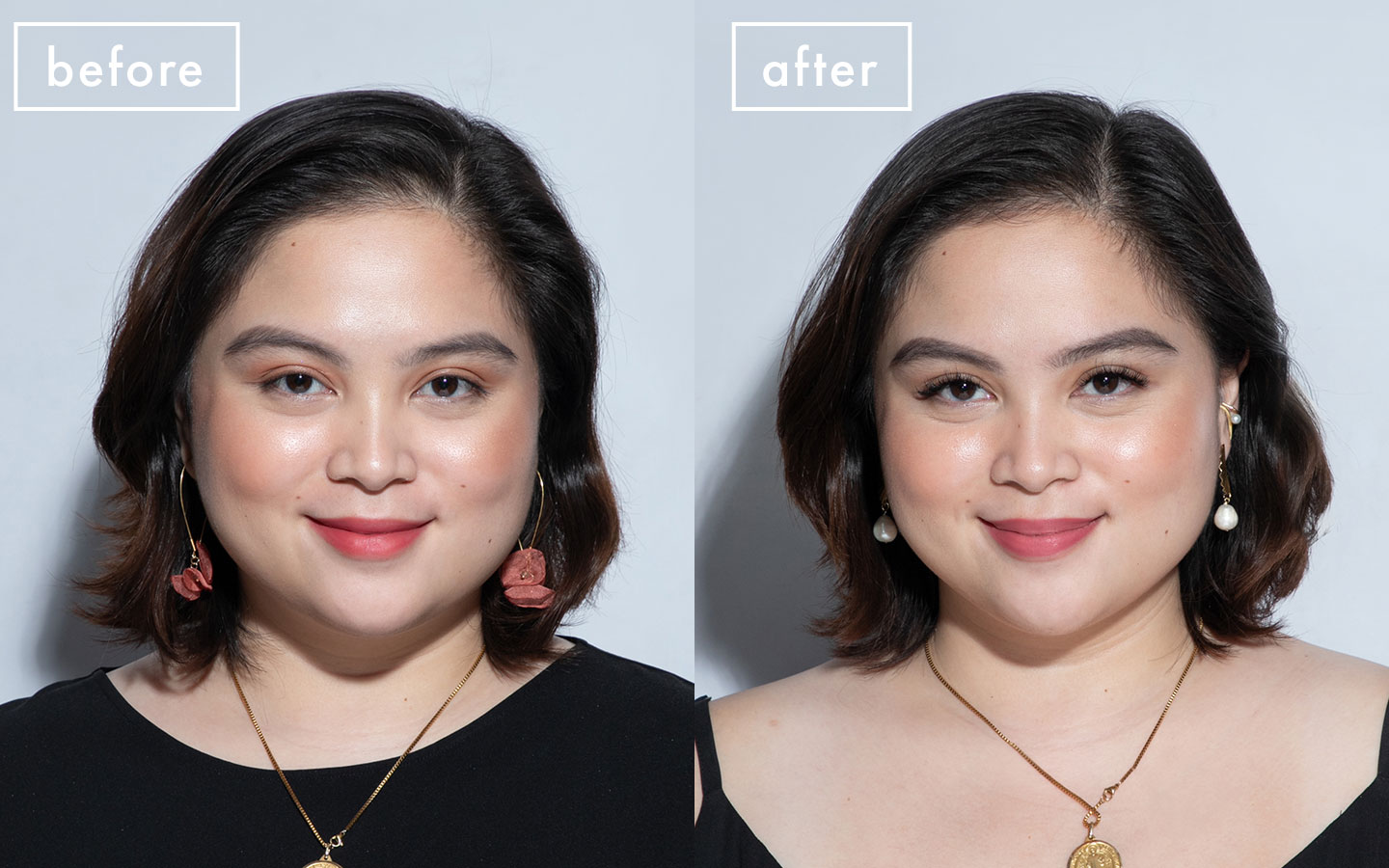 Does it live up to its claims? Will you repruchase or recommend it to your friends?
Ira: I am a fan of its formula! It's hard to find a conditioner that won't weigh down your locks. 14/10 I'm recommending this to my friends. In fact, my BFF has already bought one because of continuous prodding. LOL.
ADVERTISMENT - CONTINUE READING BELOW ↓
Retty: Yes! Especially about being easy to rinse off and not weighing down the hair A+! Greasy hair? We don't know her!