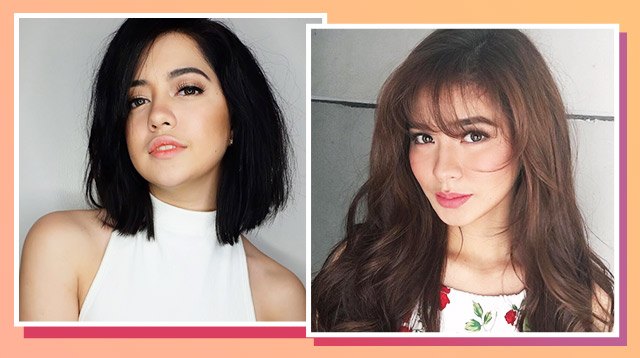 Hairstylists always tell us that it's necessary to have regular trims to maintain your cut's shape. But how often can you get one, really?
Let's be real: It's tough to include haircut appointments in your ~*busy*~ sched (your stylist always seems to be fully booked on weekends, ugh), but with the right haircut, you can save on salon trips and keep your locks on fleek. See our recommended wash-and-wear cuts below:
Blunt cuts
One-length haircuts are the most practical choice if you want to scrimp on salon trips. Their shape won't change as your hair grows. You just need to find a good hairstylist. A blunt 'do requires precision haircutting skills because the tips should look sharp, and the length should flatter your face shape.
Check your grade school pics and see if you looked super cute with a chic bob back then. If it suited you before, why not try it now?
A lob looks great when you've got pin straight hair or naturally curly locks. It's also the perf length to play with messy beach waves.
Wear it super sleek to show off its length.
Layers
When you want a surefire flattering 'do, ask your hairstylist for short layers (vs. longer ones), as these won't require regular snipping sessions.
Add character to your hair with minimal effort by lightly misting it with hairspray. Scrunch the roots slightly for a sexy, bedhead look.
Short layers can also act as makeshift, middle-parted bangs that add the perfect boho touch.
Looking for the perfect wash-and-wear cut? Ask a for a chin-length layered bob!
Side-swept bangs
Unlike the normal, full forehead-covering fringe, side-swept bangs don't need to be trimmed every two weeks. Also, the bangs softly fall on the cheekbones, making a wide face look slimmer.
Plus, side-swept bangs will give your regular bun a French girl flair. Très chic!
Follow Ira on Instagram.
Recommended Videos