There's no denying that Asia is in a serious milk tea phase. You can find a boba shop pretty much at every street corner in the city, regardless if you're in Singapore, Taiwan, or Manila. One thing we didn't foresee, however, is how the drink's creamy caramel hue would become a beauty trend—a hair color trend, to be exact.
Allure reports that Instagram users from Japan and Singapore are using the hashtag #milkteahair to post their new dye jobs inspired by the popular drink. They describe the shade as a "beautiful, creamy beige—not too warm, not too cool, and falling somewhere between light brown and dark blonde." Browsing through the tag, we've seen the color in a full dye job, ombré looks, and dip-dyed ends.
ADVERTISMENT - CONTINUE READING BELOW ↓
We showed these milk tea-inspired locks to some local colorists to find out how to achieve a similar shade. Katchie Mejias of Katch Beauty Lounge describes the look above as a blonde shade with both warm and cool tones. "The mix of golden tones with the coolness of ash create a balanced, flattering color of blonde," she says.
"To achieve this color from dark hair, it has to be bleached to at least level eight or nine, leaving a pale yellow for the right kind of warmth," Katchie continues. "Once the hair is bleached, [we] then apply the colorant with ash and gold tones in it, and then proceed with [a] treatment to make it look healthy and shiny."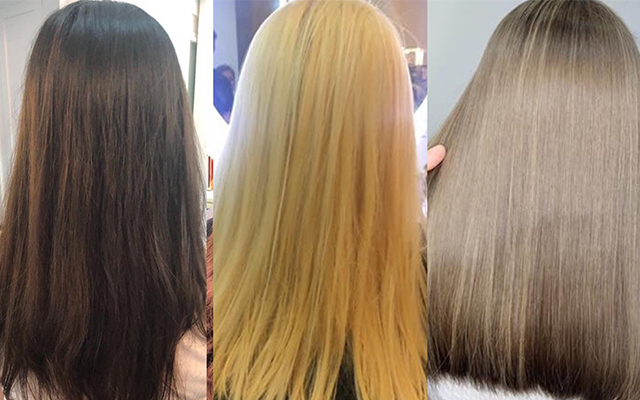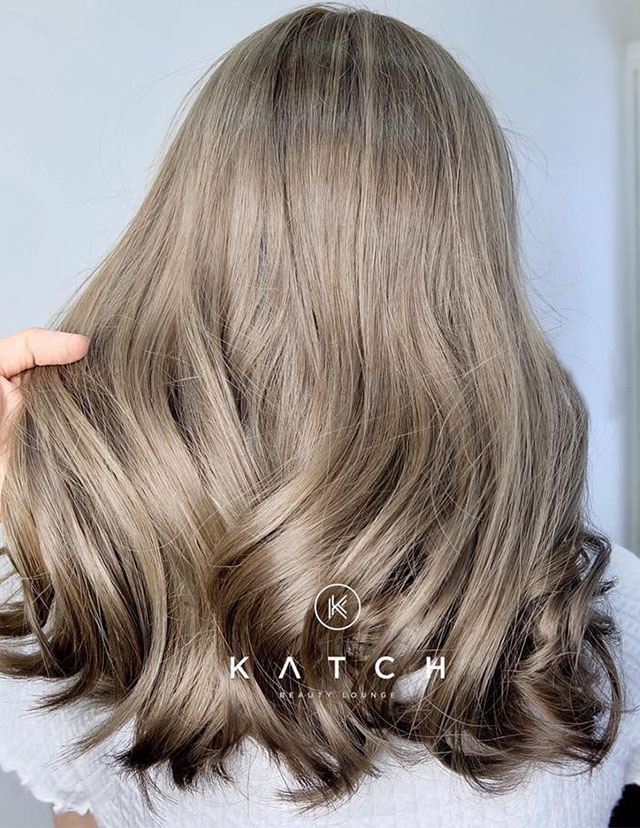 Maintenance for milk tea hair is unfortunately not as simple as consuming the drink, but it's definitely possible. "The client should visit every 30 to 40 days for fast process toner (10 minutes) to bring back the shade and the shine," says Fendi George of Aveda partner salon Basement in Shangri-La Plaza. He adds that he'll have to relighten the hair every four to six months, leaving a little bit of the newly-grown roots to give the look a more natural effect.
ADVERTISMENT - CONTINUE READING BELOW ↓
For an at-home treatment, Katchie recommends using Olapex or Iplex to strengthen the bleached strands and bring back moisture. To maintain the color, she suggests sulfate-free purple shampoo and conditioner or tinted conditioners like ones from Evo Fabuloso (available at Katch Beauty Lounge).
Thinking of copping milk tea hair for yourself? Scroll through for more looks:
ADVERTISMENT - CONTINUE READING BELOW ↓