With the hybrid work setup getting more common now, it's time to take out your makeup stash for your back-to-office look. But if you've begrudgingly thrown out all your expired makeup (yes, we're always tempted to keep them more than we should), it's time to go makeup shopping! We've rounded up a complete list of makeup recommendations for your next beauty haul. Get prepped up for your big meeting and nail that presentation!
K-beauty buys for your back-to-office-office look
1. A makeup primer to keep your face smooth and your makeup long-lasting.
Your makeup base can make or break your look. No one wants patchy makeup in the middle of the day so make sure you choose one that smoothens your face and fills in the pores and fine lines. We recommend the Ellana Mineral Cosmetics Skin Smoothing Blur Makeup Primer. It has allantoin that soothes and protects your skin. It's also talc-free which means it's kinder and gentler on your skin. If you have sensitive skin, this is perfect for you!
ADVERTISMENT - CONTINUE READING BELOW ↓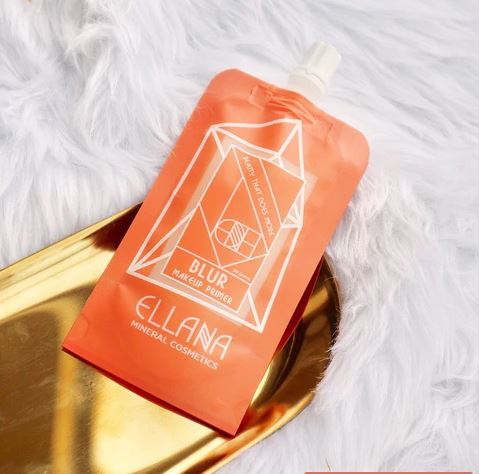 2. A base to give you the right coverage, shade, and finish you want.
There are different types of base makeup out there. You can go for liquid, cream, compact, and so much more. The products also come in different packaging (stick, cushion, tube, etc.) and have different types of finish (matte, semi-matte, dewy, etc.). And the range of shades is endless! So, make sure you know what you prefer. But if you don't, you can always experiment until you find the right one that's perfect for you. We recommend checking out Club Clio's foundation collection for a wide selection of cushion foundations. We love that every set comes with a refill! They also have liquid foundation options. Try the Clio Kill Cover Founwear Cushion. It has SPF50+, PA+++ for UV protection, buildable coverage, velvet finish, and 54-hour long-wearing coverage. You don't need to touch up the whole day!
ADVERTISMENT - CONTINUE READING BELOW ↓
Recommended Videos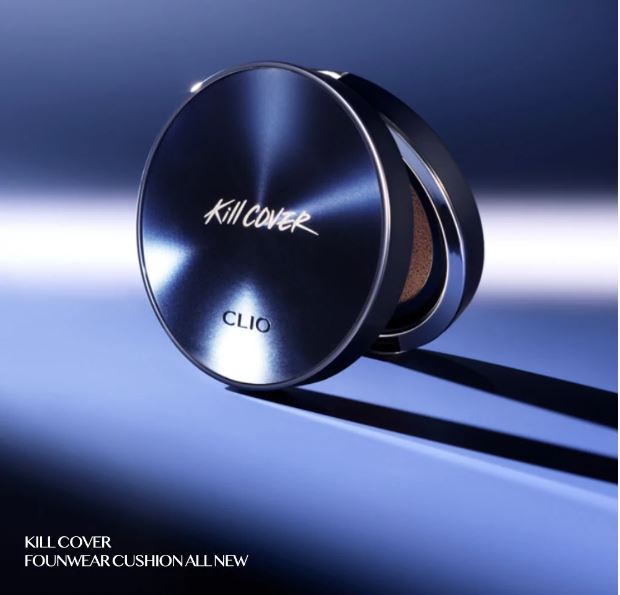 3. A concealer to hide your blemishes and brighten your under eyes.
If you have hyperpigmentation, pimple marks, or blemishes you want to cover, go for a concealer that is the same shade as your skin tone or your foundation. If you want to brighten your under-eye area, choose one that is one shade lighter. Check out the LUNA Miniature Long Lasting Tip Concealer. It's a liquid concealer that provides coverage without creasing under the eyes or clumping on your skin imperfections. It's also waterproof, sweatproof, and water resistant. Flawless look, here we go!
ADVERTISMENT - CONTINUE READING BELOW ↓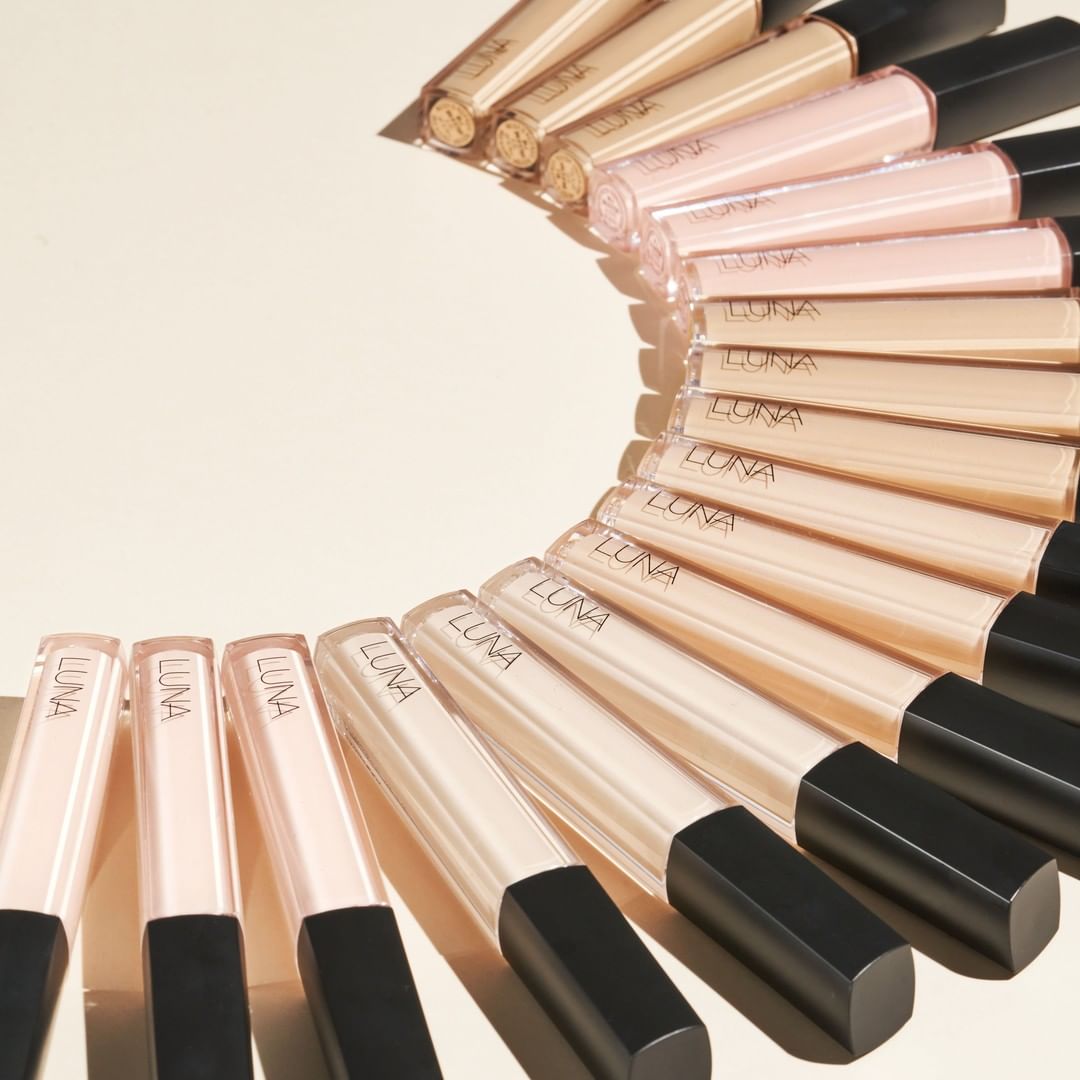 4. A finishing powder to sweep over your base makeup.
Like foundations, powders also come in different varieties. You can choose powders based on formula or packaging (pressed or loose), color (tinted or translucent), and use (color correcting, setting, baking, and finishing). For your office makeup, we recommend a setting powder in a pressed or loose formula. Try the Eglips Blur Powder Pact, a setting powder that has ultra-fine powder particles with a soft and matte texture which gives a blur effect and makes your skin look more radiant. Another option is the Nichido Final Powder, popular for being a dupe of the Laura Mercier Translucent Setting Powder but at a much, much cheaper price point.
ADVERTISMENT - CONTINUE READING BELOW ↓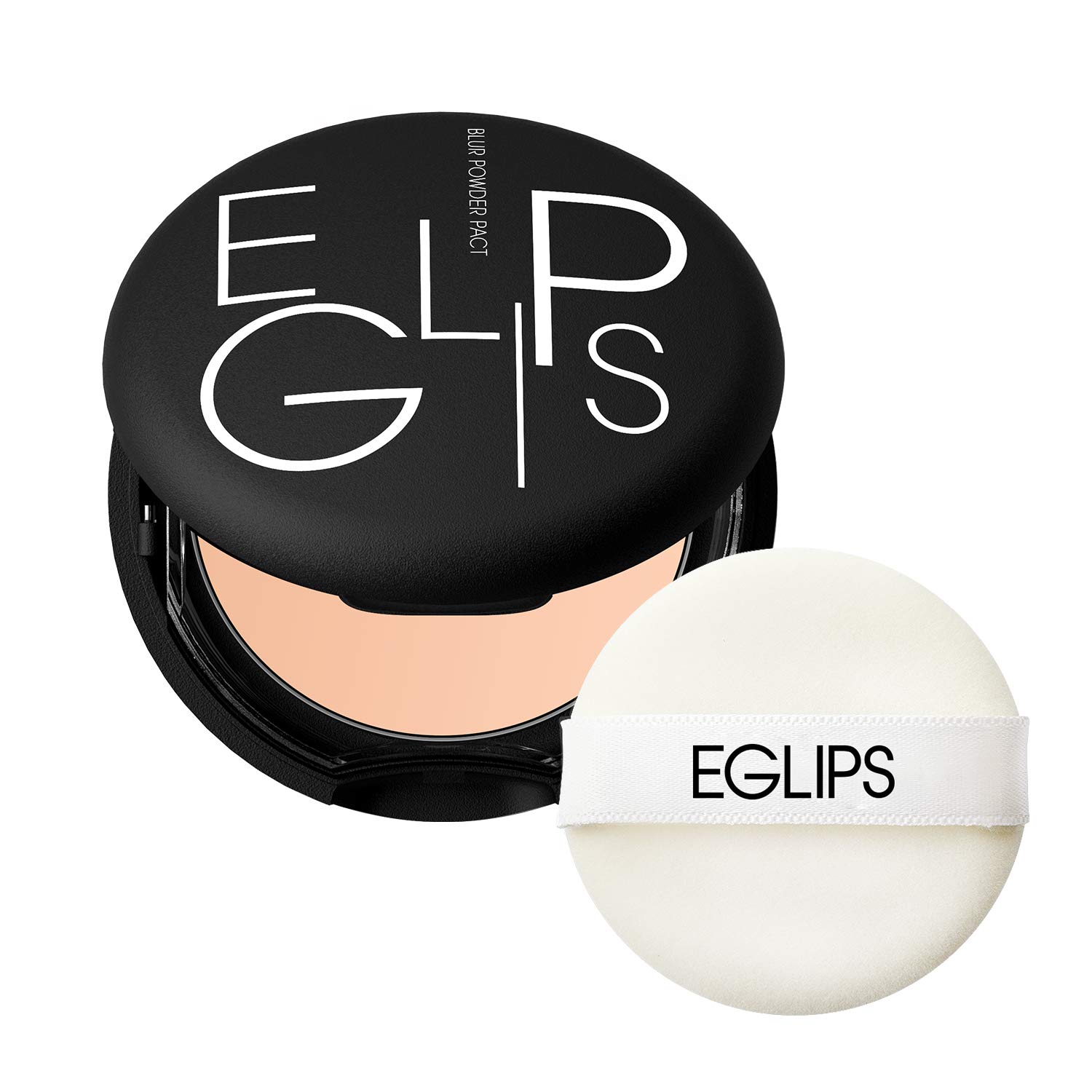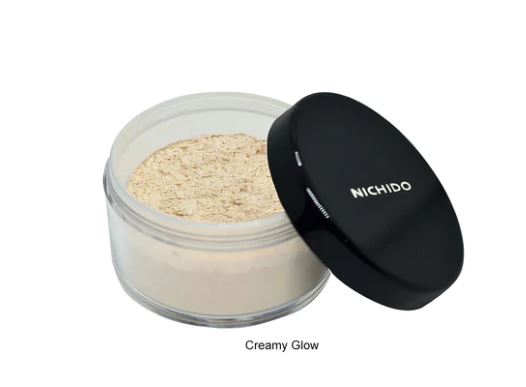 ADVERTISMENT - CONTINUE READING BELOW ↓
5. An eyebrow pencil to keep your brows neat and nice.
Now that we have the makeup base down pat, let's move on to the eye area! And you know what they say! As long as your eyebrows look nice, your whole face looks neat even without minimal makeup. Make sure to fill in those brows. Our favorite is The Face Shop Designing Eyebrow Pencil in 01 Light Brown. Its shade is not too light and not too dark, making your face look soft and not too harsh.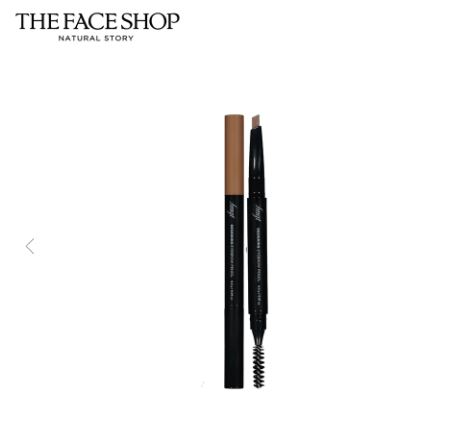 ADVERTISMENT - CONTINUE READING BELOW ↓
6. An eyeshadow palette to enhance your pretty eyes.
You can make your office makeup look natural and effortless with a pop of color that enhances your eyes without being overly bold and striking. With the number of eyeshadow palettes to choose from, shopping for one would be so much fun! We're currently loving the Missha Easy Filter Shadow Palette No. 5 Evening Milk Tea. It has a range of pink and brown milk tea shades which you may use for different purposes. The matte base color can be used all over your eyelids and the matte glitter color can be used as a point color on the outer corners of your eyes to bring more depth to your eye makeup. The glitter prism shade can be used to enhance your aegyosal, the small pocket of fat on the under eye, while the opal glitter shade can be used on top of your eyelid for a more shimmery look. There's also a matte pink-brown shade which you can use for both your cheeks and eyes!
ADVERTISMENT - CONTINUE READING BELOW ↓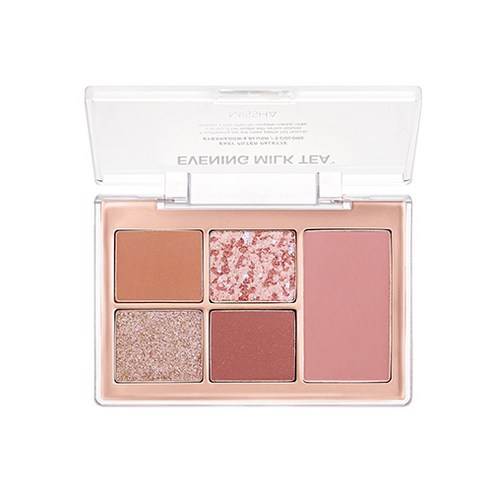 7. A mascara to open up your eyes more.
After curling your lashes, use mascara to lengthen and volumize them. If you want a softer look, go for the skinny mascara trend. With the thin wand, you'll be able to coat even your bottom eyelashes without clumping and ruining your eye makeup. Try the Innisfree Skinny Microcara. You can choose from two shades, black or brown, to fit the look you're going for.
ADVERTISMENT - CONTINUE READING BELOW ↓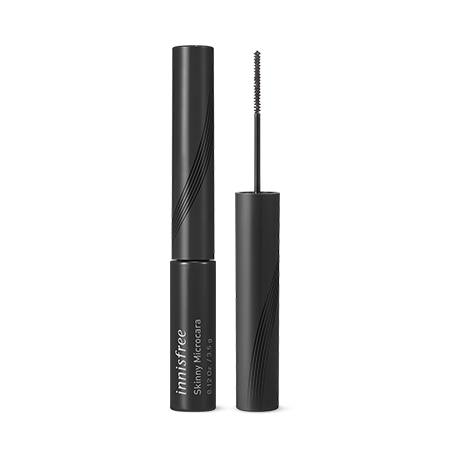 8. A blush to bring color to your cheeks.
Add a natural flush to your cheeks by sweeping on blush in a lovely pink color. Choose one that's also long-lasting so you won't have to reapply multiple times in a day. Powder blush is easy to apply and buildable which is perfect for beginners. Check out the Etude Lovely Cookie Blusher. It comes in different pretty shades for you to choose from. This blush has sebum control powder and micro powder that keeps the color bright and stays long.
ADVERTISMENT - CONTINUE READING BELOW ↓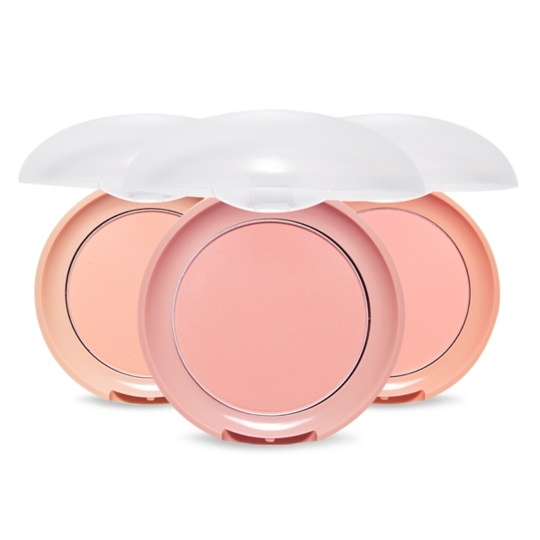 9. A lippie or two (or three!) to perfect your look.
Since you'll be wearing a mask, the perfect lippie would have to be a tint that doesn't transfer all over your mask. Most beauty brands have released their own transfer-proof lippie lines because of the pandemic. You only need to pick the shades you want! A Tiktok-famous lippie is the Etude Fixing Tint which comes in many shades that it would be hard to pick just one. We recommend the 04 Ginger Milk Tea shade if you want to use it as a base lippie. Then, for a gorgeous gradient effect, use the Black Rouge Cream Matte Rouge CM06 Spica Red or for a softer, more romantic effect, choose the Black Rouge Cream Matte Rouge CM14 Pride of the Daffodil and apply it to the inner part of your lips.
ADVERTISMENT - CONTINUE READING BELOW ↓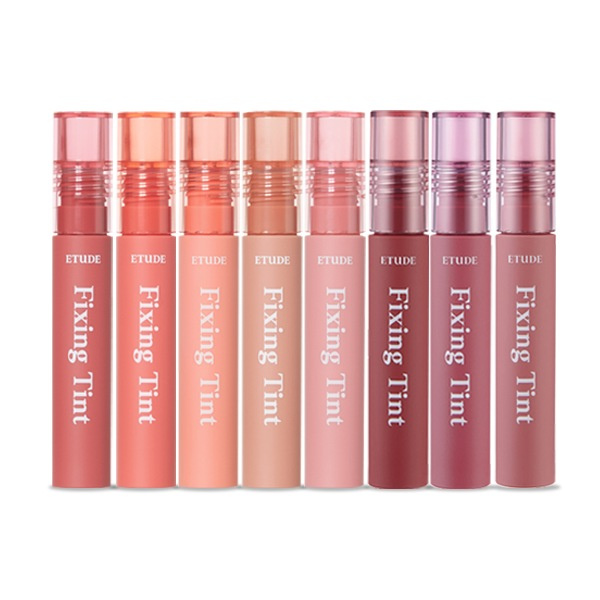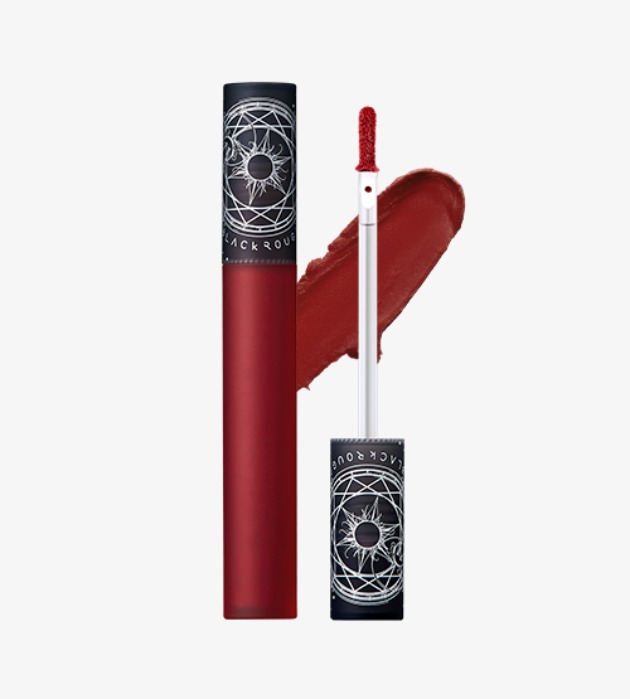 ADVERTISMENT - CONTINUE READING BELOW ↓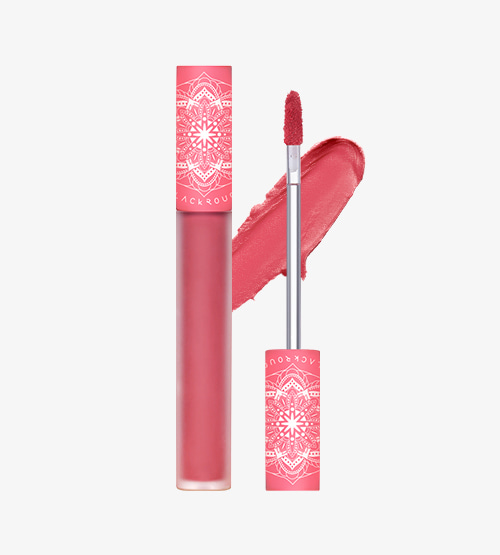 Now, you're all set for your face-to-face meetings or even just to doll up for a day at the office! Just make sure to follow a good skincare routine beforehand so your makeup sits well throughout the day. And also, don't forget to wash the makeup off at the end of the day to keep your skin healthy. Time to enjoy corporate life again!
ADVERTISMENT - CONTINUE READING BELOW ↓
MORE K-BEAUTY STORIES:
17 Of The *Best* K-Beauty Brands You Can Easily Shop For Online
7 Korean Products To Save Your Skin From The Hot Weather
9 *New* Korean Skincare Products We Can't Wait To Try
Cosmopolitan Philippines is now on Quento! Click here to download the app and enjoy more articles and videos from Cosmo and your favorite websites!
K-UPDATES