Don't let this gloomy weather stop you from looking like a million bucks. Here, a few beauty tweaks you can do to make you look more awake:
1. De-puff.
Fake eight hours of sleep by getting rid of the puffiness on your eye area. Pat a cooling and soothing eye cream—but a cold spoon works well too!—onto your tired eyes. Doing so will increase blood circulation around the area, making you look like you actually had some proper shut eye the night before.
2. Conceal.
Brighten your under eye area with a color-correcting concealer. Try to get a vitamin C-infused one with brightening properties.
3. Go for full, luscious lashes.
Nothing screams "well-rested" more than big, bright eyes. Open up your eyes by applying several coats of mascara—colored mascara that is. Add oomph to your look with an electric blue waterproof mascara like this one by Benefit: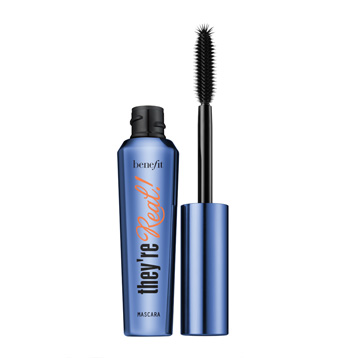 Continue reading below ↓
Recommended Videos
Also, go for anything and everything waterproof! You don't want to look like a hot mess with mascara and eyeliner running down your cheeks in case you get caught in the rain! 
4. Highlight
Get bright eyes by patting on a shimmery cream shadow onto the inner corner of your eyelids. Use the same eye shadow and use it to highlight your brow bone.
5. Fill in your brows.
Look like you have your life together by defining your brows. Remember, full brows will frame your face, so make sure you're using the right tool for your brow type. 
6. Hydrate, hydrate, hyrdate. 
Dehydration is the number one factor that's making you look tired. Slather on a moisturizer twice a day. By lunch time, spritz on a face mist to lock in more moisture. Here's a complete list of how to layer your skin care products. Back it all up by drinking a ton of water, too. 
7. Add a punch of color. 
Choose a feature you want to bring out for the day. Lips? Rock a bold lip. Eyes? Use colored eye liner. Pick one feature to play up, so your look won't be OTT.
8. Use creams and liquids. 
Ditch the powders—you risk looking more tired because your skin looks dry—and use a cream blush on your cheeks. Don't own a cream blush? Dab lipstick on the apples of your cheeks and blend, blend, blend!
Follow Retty on Twitter. 
RELATED:
10 Beauty Tips For Girls Who Wear Contact Lenses