In today's "WTF news," there's a new brow trend taking over Instagram. Dubbed as "brow lamination," this procedure can *apparently* grant you semi-permanent feathery brows! We're pretty sure you're interested in anything that can help you score bushy, brushed-up arches, so we had to investigate what this trend was all about.
The brow lamination trend originated in Russia, and western countries have already picked it up. According to Amber Harrison's (resident brow expert and owner of Brow Envy Ohio) interview with Allure, brow lamination basically "takes your unruly or thinning brow hair and smoothes it out while also lifting the hair in a more vertical direction."
Take a look of the before-and-after photos of the procedure. 
ADVERTISMENT - CONTINUE READING BELOW ↓
If you were born with kalbo eyebrows or you have a lot of sparse areas, undergoing a brow lamination procedure can give you that highy-desired feathery arches. Its effect can last for up to two months!
By now, you're probably itching to try it out! However, it's not yet offered in our country. Tina Yong, a famous Vietnamese beauty Youtuber, tried to DIY it.
She first applied lash glue on her clean brows to make them stick up. Then, she applied a perming solution on her brushed-up brows and put plastic wrap on them. She let it set for about eight to 12 minutes. She repeated this step and left it for 10 minutes. Finally, she applied a nourishing and cleansing oil to her brows. The result? Enviable brushed-up, feathery brows! 
(Ed's note: This procedure should be done by a professional. Dealing with chemicals near your eyes is dangerous. Do not do this at home!)
ADVERTISMENT - CONTINUE READING BELOW ↓
Recommended Videos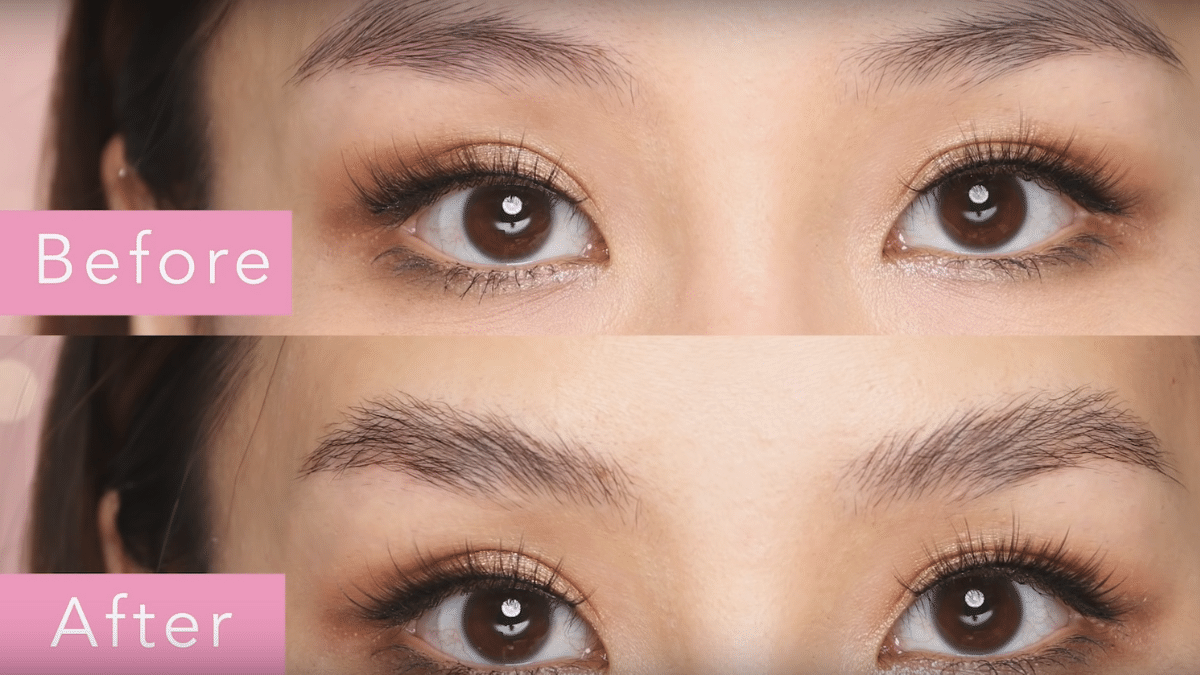 Watch Tina's video here:
H/t: Allure
Follow Cheska on Instagram.
EXPLORE COSMO