Changing the way you apply your blush can change your everyday life. You can change the shape of your face, make your skin look healthier, and overall, just achieve a better-looking flush. Cream blush is one of the best tools for this, considering how easy it is to use—you literally just need your fingers and nothing else. The only drawback is... it's easy to overapply, especially if you're not patient with blending.
Luckily, you can fix that, thanks to these tips we learned from celebrity makeup artist Mark Qua. With his techniques, you won't just make your cream blush blend better, you'll get a stronger glow out of it, too. 
Add a drop of face oil to your cream blush for a smoother blend.

In an Instagram video, Mark demonstrates how he mixes a drop of face oil into a blush pan before applying it on his skin. This sheers out the pigment in the blush, helping you apply only a little product at a time. It also gives blush a more natural and glowy effect on the skin, so it's skincare and a pop of color on the skin at once, as the makeup artist says.

For a glossy skin look, mix an oil-based serum instead.

This technique can help you double the luminous effect of the tip above because oil-based serums have a thicker texture than most face oils. It'll make your blush more moisturizing as well, which is perfect if you're working with a product with a matte finish. Mixing a pea-sized amount of serum with your cream blush should be enough to give you that glossy effect!

Continue reading below ↓

Recommended Videos

Gently pat the concoction onto your cheeks with your fingers.

After you mix your blush with skincare, pick up a little bit of the product with your fingertips. If you accidentally get too much, tap off the excess on the back of your hand before patting the rest on your cheeks. Make sure that you use a patting motion to blend instead of rubbing, especially if you have makeup underneath that can be rubbed off.
Check out Mark's full demo to see these tricks in action!
Try these tips with these makeup artist-approved picks: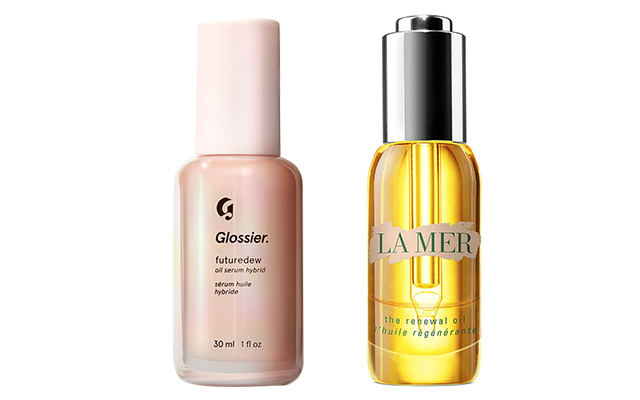 Glossier Futuredew, $24 (roughly P1,171), Glossier 
La Mer The Renewal Oil, P13,800, Rustan's The Beauty Source