As a waterproof mascara lover and user, I'm used to seeing a few lashes falling off here and there—I even used castor oil to help them grow back! But when I heard of Benibana's Digital Lash Rebirth, a treatment where a cocktail of ampoules are applied and *nano-needles* are poked on the upper lash line to stimulate the growth of longer lashes, I wanted to try it ASAP to see if would actually work.
See if ~*one session*~ made a difference!
Experience:
After I had my lashes and lids cleaned with makeup remover, the aesthetician applied the first ampoule to prep my lashes for the needling process. After five minutes of allowing it to get absorbed, she put a few drops of the second one, which is for lengthening the lashes.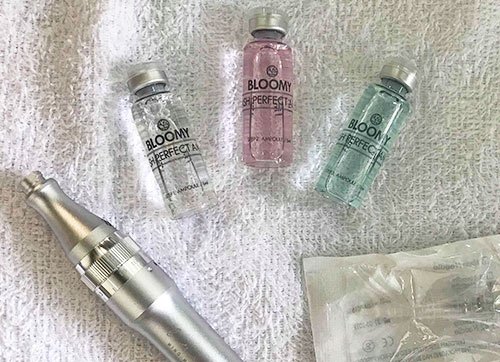 Continue reading below ↓
Recommended Videos
Then it was time for the nano-needling! I expected a sharp, yet light, scratching sensation but was pleasantly surprised when it felt more like a light, vibrating massage on my eyelids. It was so soothing.
After three rolls on each lash line, she then put the third and final ampoule to seal everything in! The whole treatment just took 15 minutes. However, I wasn't allowed to wet my lashes for four hours to help the ampoules work their ~*magic*~.
In just three days, I immediately noticed that my lashes were longer and stronger! Every time I would rub my eyes, no stray lash would be on my fingers and my corner lashes finally had the same length as the rest.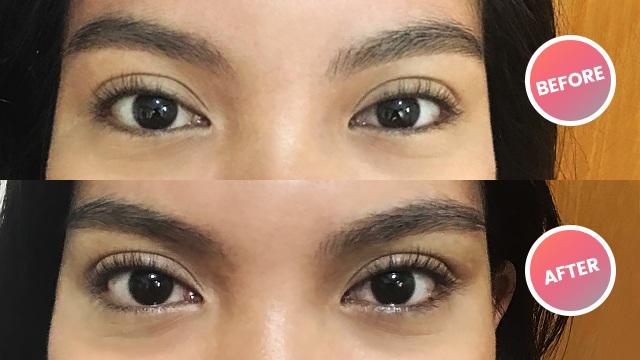 Verdict:
I'm so happy with the results! If I can already see a difference after just one session, what more with three? I recommend this for those of you whose lashes are always falling out or those with short and sparse lashes. Plus, it's a really quick treatment so you can get it done before a special event or whenever you just want to treat yo' self!
Digital Lash Rebirth is available at Benibana Beauty Hub at Flossom Place, 187 N. Averilla St., Brgy. Sta. Lucia, San Juan City (400-8990) for P1,500/session.
Follow Tisha on Instagram.