Hello there! If you love applying eyeliner on your waterline to complete your ~lewk~, you might want to be extra thorough in removing it at the end of the day. In a TikTok video uploaded by an optometrist, Dr. Brittani Carver-Schemper, she showed the waterline of a patient who has been wearing eyeliner on her waterline since she was a teenager. 
In the video, the patient's oil glands are blocked and the oil is being released using an instrument. According to her, the oil in our eyelids is supposed to have the consistency of olive oil, but the patient in the video has oil that has the consistency of toothpaste.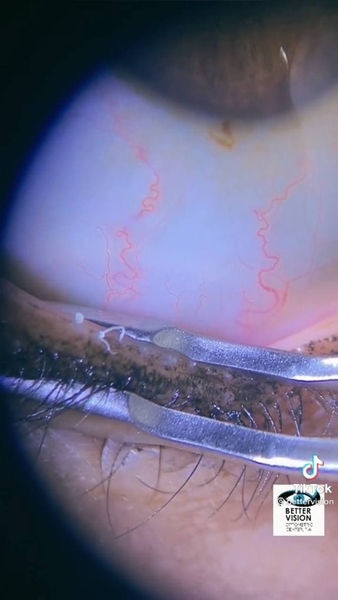 In an interview with Buzzfeed, Dr. Carver-Schemper explained that our eyelids have special oil glands called Meibomian glands. According to her, they are responsible for producing and secreting our tears' oil layer that protects the tear film and keeps our tears healthy. "Without good quality oil and healthy tears, we will develop dry eye disease that could affect our vision and cause discomfort to our eyes."
Continue reading below ↓
Recommended Videos
What's one of the ways your oil glands can become clogged? Yup, you guessed it—by wearing eyeliner on your waterline. This is why it's important to be very *thorough* when removing your makeup. Using a facial wash isn't enough—you also need to use an oil cleanser! (Check out our recommendations here.)
Symptoms of damaged or clogged oil glands can include dryness, a burning or itching sensation, and blurry vision. if you're experiencing any of these symptoms, it's best to have your optometrist have a look and perform some tests to properly evaluate your condition.
H/t: Buzzfeed
Follow Cheska on Instagram.
Follow Cosmo PH Beauty on Instagram.
***
Cosmo is now on Quento! Click here to download the app for iOS, Android, and desktop and enjoy more articles and videos from Cosmo and your favorite websites!