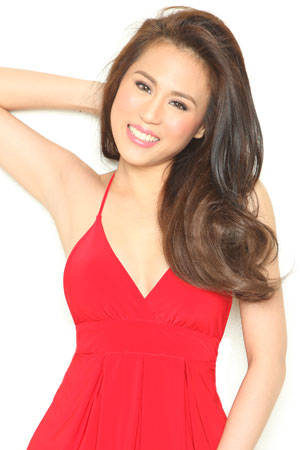 This month's cover girl may have been all dolled up in the season's hottest color, scarlet, but what really stood out from her glossy pages was her flawless and radiant look. Toni Gonzaga's doll-like beauty radiates wide-eyed innocence—something that suits the actress and TV host's peppy personality quite well.

For her cover shoot at the Summit Studio, Toni placed her fresh face in the talented hands of makeup artist Krist Bansuelo. To complement the vibrant shades of red that were used for the cover wardrobe, he made sure to not overwhelm Toni's face with too much color or shading.

"Toni has a specific look," says Krist. "What we did is very light, actually. It's more on the taupe side in terms of contouring for her eyes."

For the rest of her face, Krist stuck to subdued colors to bring out Toni's natural beauty. "Basically [the colors I used were] more on the peach side...and for her lips, it's the usual pink-beige lipstick."

We gave you a teaser of Krist's handiwork in the behind-the-scenes gallery and video from the July cover shoot, but now you can follow the detailed step-by-step process of achieving Toni's natural mkaeup look by clicking through this gallery.

Launch the gallery now to see how you can cop Toni's flushed-cheek and bright-eyed combo for your next red hot date!
Continue reading below ↓
Recommended Videos
1374