I first heard about Nivea Men Sensitive Post-Shave Balm's ~extra~ benefit on NikkieTutorials' YouTube channel. She kept raving about it, saying that it works as a great foundation base. According to her, it has glycerin, which makes the product stick and stay for a long time. It has had a cult following since then.
When I found out that the "primer" is now available in the PH, I gave it a try. At first, I was worried that the after-shave would make my face smell masculine or that the texture would be too sticky for my oily complexion. Here's how it all went down:
Skin type: Oily AF
Foundation: Make Up For Ever HD Foundation in Y335
Powder: Chanel Vitalumiere Compact Douceur in 10 Beige
Current weather condition: Humid outdoors; cold AC in the office
Testing period: 2 days; 12 hours each (In case you're curious, I spend two hours on the road just to get to and from the office.)
Before I put on my makeup in the morning, I layered oil-controlling skincare products and sunscreen first. After everything was properly absorbed, I applied a one-peso-coin amount of the Nivea Men Sensitive Post-Shave Balm. I read on the label that it did have glycerin. I also discovered that it has tapioca starch, so I figured that it may help mattify my face.
And yes, it did smell like your boyf's after-shave, but the scent disappeared in less than a minute. I then proceeded to buff my foundation, dab cream blush, sweep highlighter, and so on. Also, my powder wasn't exactly made of a setting formula, so I thought this "primer" would really be put to the test.
ADVERTISMENT - CONTINUE READING BELOW ↓
Verdict:
I liked that my face didn't feel sticky or heavy despite walking outdoors. And the best part—drumroll, please—my foundation stayed on until the evening. I didn't retouch my powder to really test its endurance. SO YES, everything that Nikkie said was true! 
Besides its ability to act as a primer, the Nivea After-Shave Balm works as a skincare product, too: It has glycerin, a light moisturizing ingredient, and witch hazel, a known zit-zapper. Also, for a makeup base, it's price tag is affordable!
TL;DR: It works even for girls with oily skin!
DAY 1
DAY 2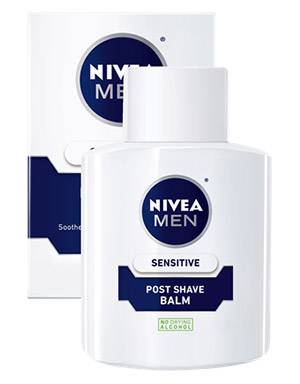 Nivea Men Sensitive Post-Shave Balm is available at drugstores and Lazada for P550.
Follow Ira on Instagram.