Growing up, I didn't mind that I had thick brows. Keeping them on fleek actually became a priority in my everyday life. Brow pencils were my go-to besties to maintain what has become my trademark. But there were days whenever I'd get lazy to do my brow routine (we all know it eats a lot of time), and to be perfectly honest, I kinda felt shy to draw my arches in public, like inside the office. Because, you know, it's not very "manly."
Having a strong eyebrow game is not a very common subject for men. This is especially true for straight guys who are afraid of the mere idea of makeup. But FYI, it's about time you get rid of that fear of getting your "man brows" done.
Brows are to be groomed, and being a guy should not exempt you from this, especially if your arches are sparse and uneven. It's time to break the misconception that getting your brows done will make you less masculine, and the same can be said about microblading or eyebrow tattoos. "A lot of countries do this, like South Korea and Europe. And we want to educate men that eyebrow tattoos [are] for everyone," said Momoi Supe, the master artist behind beauty studio Strokes.
Think of it as a way to keep your brows tidy and defined without having to secretly borrow eyebrow pencils or other makeup products from your girlfriend.
I tried microblading, and it certainly helped shape my brows without plucking or shaving. Because I already have naturally thick brows, they just focused on the bald spots and filled in the areas I particularly asked them to.
The first step was to style my brows to complement my face shape. They asked me whether I was happy or not with the brow pattern before proceeding to the next step, which was the application of topical anesthesia. You must remember that the brow patterning or shaping has a semi-permanent effect, so make sure you really like your chosen shape.
After several minutes of allowing the anesthesia do its work, they started to draw hairlike strands in my brow area using a pen with several needles attached to it. For me, it was tolerable and pain was so minimal. I actually fell asleep during the procedure, so it wasn't a "scary" experience overall.
Continue reading below ↓
Recommended Videos
The whole process lasted for two hours. For post-care, they asked me not to get my eyebrows wet for three days. They also gave me an ointment to be used for seven days.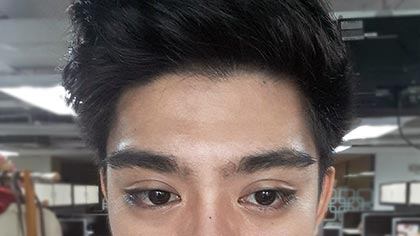 Before the procedure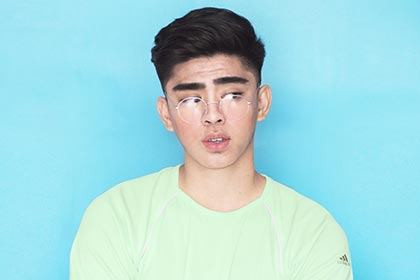 A week after the procedure
See the difference? My brows still look natural, only more groomed!
If you think your eyebrows are bushy but you're scared to over-pluck, or if you have sparse or uneven brows, then you might want to give this a try. If eyes are the windows to the soul, then how about complementing them with stunning curtains?
Strokes by Momoi Supe is located at the ground floor of Greenbelt 1. Visit their Facebook and Instagram pages for more details. For inquiries, you can reach them at 09167 749-497 or 985-8227.