If you're a makeup junkie living in the Philippines, you would know that setting powder is *definitely* a non-negotiable in your routine, especially if you have oily skin. This important product ensures that your MOTD base won't slip or slide in our humid weather.
There are a lot of brands and options to choose from, but if we're talking ~affordable~ and locally-available, we definitely have to put the spotlight on the Nichido Final Powder. It's a favorite of many beauty YouTubers like Anne Clutz—it's never not included in her videos! She uses it to bake and set her base since she has oily skin. But what really lured us in was its price point—it only costs P150 for a huge tub!
That said, we just *had* to review this highly-raved about setting powder. Is the Nichido Final Powder worth the hype? Read our review below:
***
The Nichido Final Powder is a loose setting powder that comes in five shades: Pink Glow, Ivory Glow, So Natural, Creamy Glow, and Go Bronze. It's been named by many as a dupe for the internet-famous Laura Mercier Translucent Setting Powder. It retails for only P150 (!!!) and it can be found in SM Beauty and Watsons stores nationwide.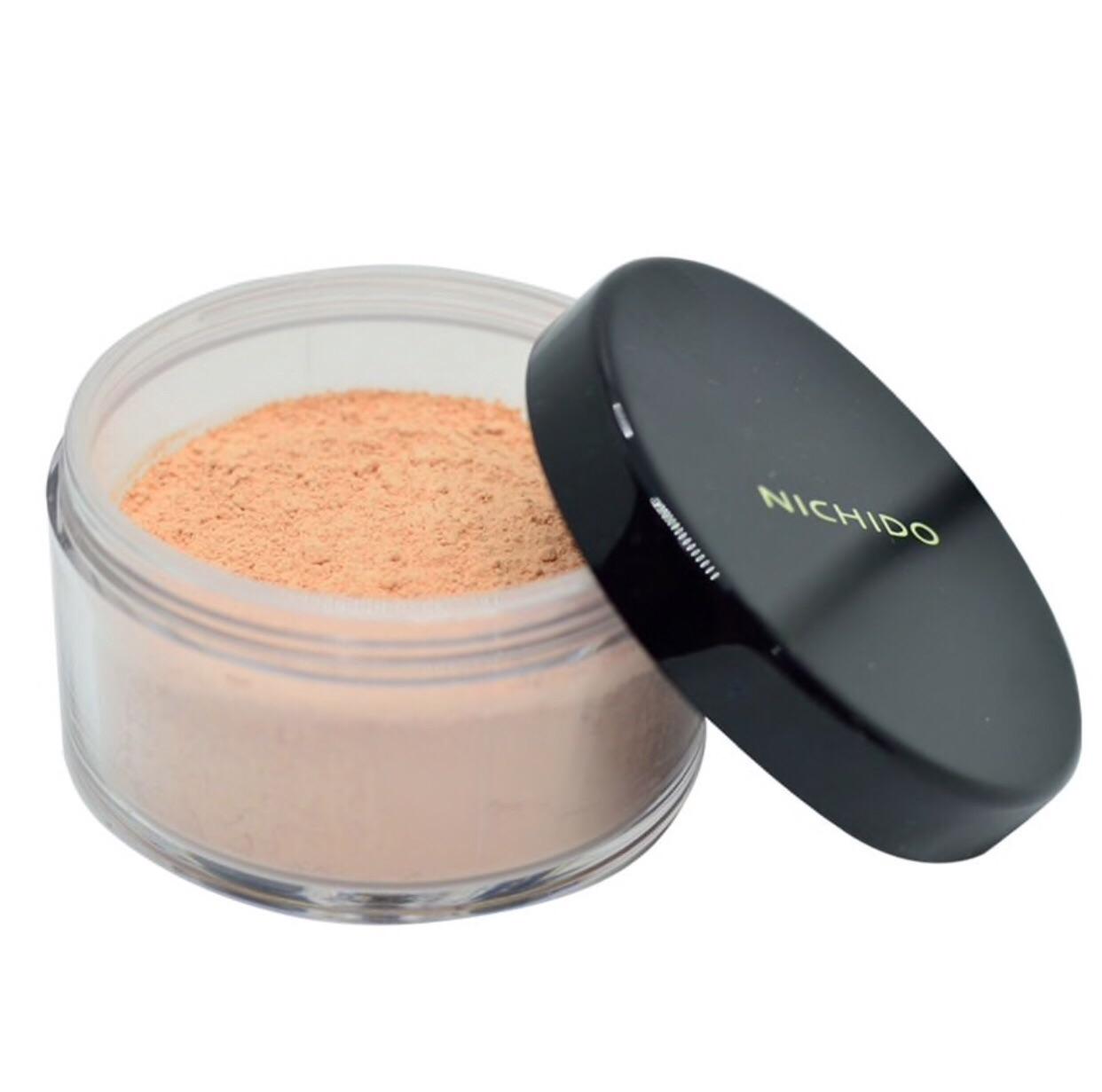 Nichido Final Powder, P150, Watsons
Continue reading below ↓
Recommended Videos
For this review, we used the shades Creamy Glow and So Natural. Read on to know our thoughts:
Cheska
For me, setting powder is the one step I can't skip because I have a super oily face! (I'm pretty sure I've lost count how times I've shared that on all my articles, LOL.) I don't normally use it for baking (honestly, who has the time?), but it's just to keep me shine-free.
I had a shoot, lunch, and a full day of work, so I was excited to put this powder to the test! I used the shade So Natural and applied it all over my face with a large powder brush so that I covered more surface area. Immediately, it made my face matte—I was a happy camper.
When I got home at around 10 p.m., the shine was definitely there. I went through a grueling two-and-a-half-hour commute, so the Nichido Final Powder had its work cut out for it, LOL! I noticed, though, that I was only oily on my T-zone while the rest of my face stayed pretty matte. I was very impressed!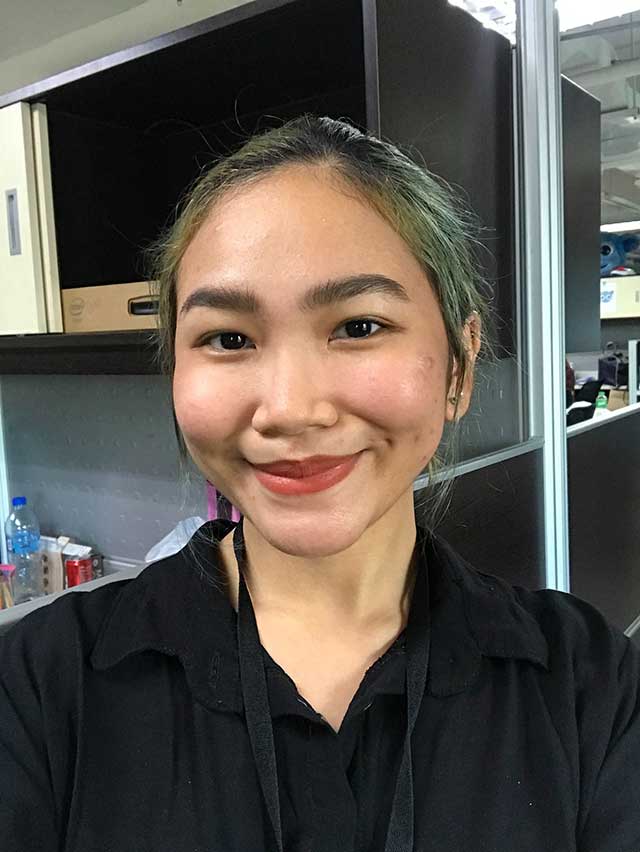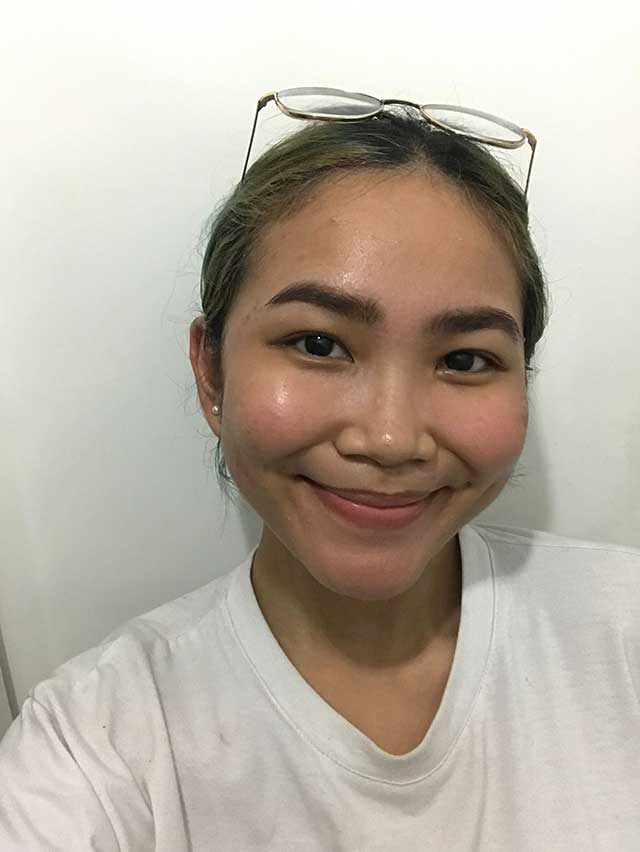 Marga
I have oily skin, so powder is definitely a must-have in my kikay kit. Upon application, I immediately liked how matte it made my skin and how easy it was to blend. I used the shade Creamy Glow and it perfectly matched my medium skin tone!
After a full day at work, I checked the mirror to see if there was any ~damage~ done. I was surprised that the powder actually kept my skin matte! I didn't even use blotting papers the entire day. Although, it did get a *little* cakey on my undereye area. But that's okay.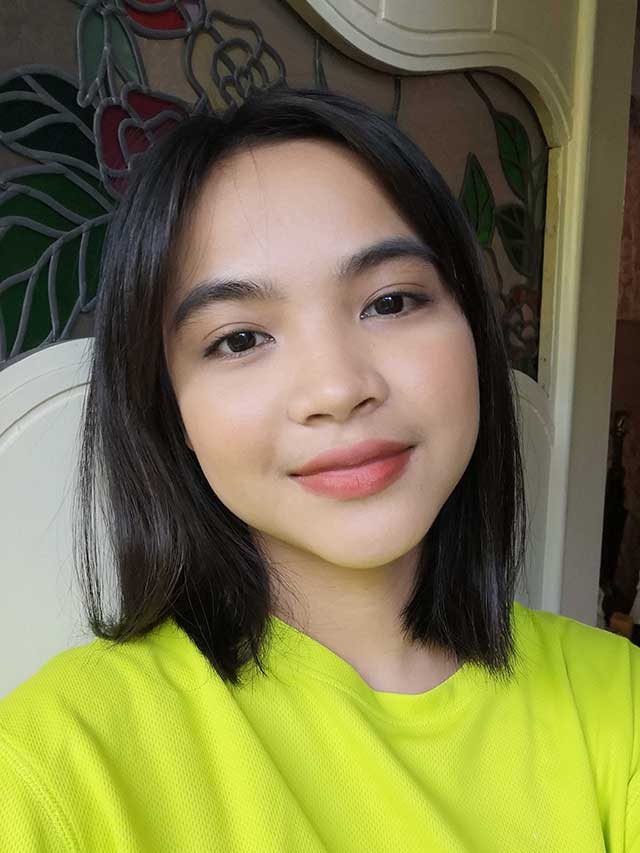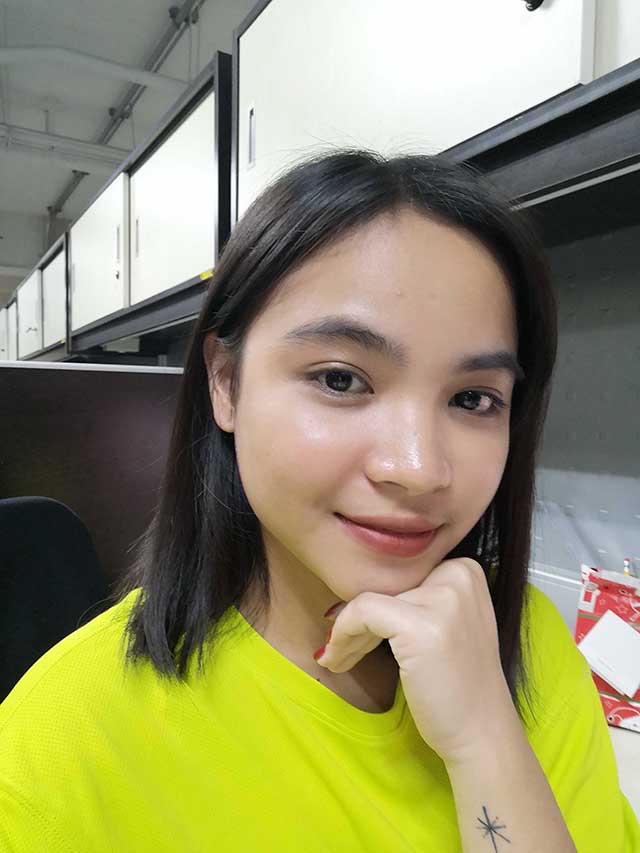 What are your final thoughts? Is the Nichido Final Powder ~*worth the hype*~?
Cheska
It's def worth the hype! You get a LOT of product for its affordable price point, plus it's very accessible since you can purchase it from Watsons and SM Beauty branches—which are everywhere. Nahanap na ng oily face ko yung katapat niya, haha! I think my complexion would've been a lot more matte by the end of the day if I used it to bake, but that's for another article. ;)
Marga
I don't usually wear loose powder but I would definitely use this again if I feel like I really need my makeup to be plakado. I mean, with its affordable price point, this is really sulit!