I have oily skin, and growing up, I was always told that I could never put anything that looks moist or glowing on my face. I was warned that these products will only make my complexion look extra shiny. But, I'm a beauty rebel, and I like breaking rules. (Case in point: I was one of the first girls in the batch to wear face powder in grade school.) No one can stop me from embracing the dew.
Of course, I'm aware that my skin has active oil glands, so I need a product that will balance my love for radiance and my quest for shine-free skin. Enter: The Skin Potions Glowdust Loose Powder. I've been a fan of it since its release earlier this year. I have been using it every day, so I wasn't surprised when I used it up after six months.
Let me evaluate why the Skin Potions Glowdust became my HG face powder.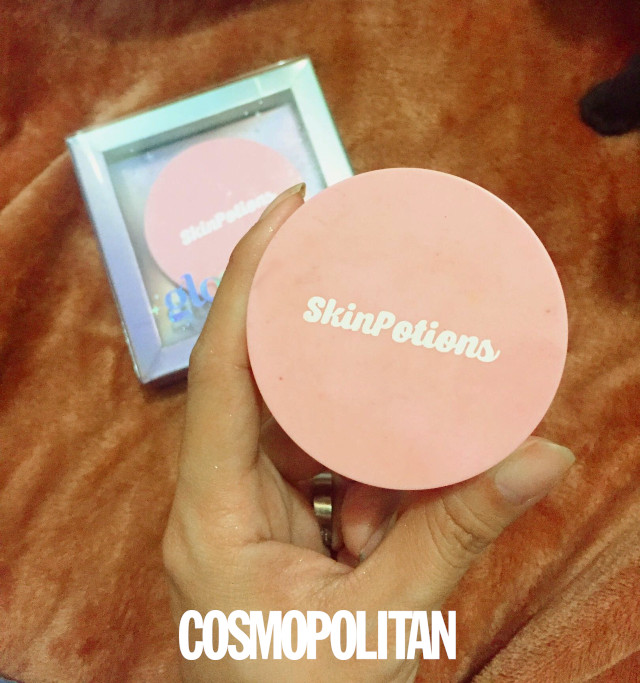 ADVERTISMENT - CONTINUE READING BELOW ↓
It feels lightweight on my skin.

The Skin Potions Glowdust doesn't feel like powder—it's just like a thin velvety veil. It never becomes cakey.

It allows me to skip foundation.

Glowdust comes in three Pinay-approved shades: Extra (my shade), Sizzle, and Drama. The formula can blur pores and even out the complexion. These qualities allow me to do without foundation. 

I'm not wearing any BB cream or foundation in this selfie—just the Skin Potions Glowdust. Courtesy of Ira Nopuente

It's crazy affordable.

It's only P399, and I have to admit, I took advantage when it went on sale (TY, Cosmo BEAUTYCON and Lazada). I also consider this an affordable alternative to the MAC Mineralize Skinfinish Powder, which costs P2,250. It's also a more accessible option than the Glossier Wowder. Getting the same effect as the mentioned products for a lower price is simply a winning moment for me.

It gives me a glowing second-skin finish.

I am absolutely crazy about how it looks on my skin. It gives my face a subtle glow—never shiny. I also like how it has a "my-skin-but-better" finish. Fresh na fresh!

The Skin Potions Glowdust doesn't look cakey at all. Courtesy of Ira Nopuente
If you want oil control without a flat finish, the Skin Potions Glowdust is definitely a must-try.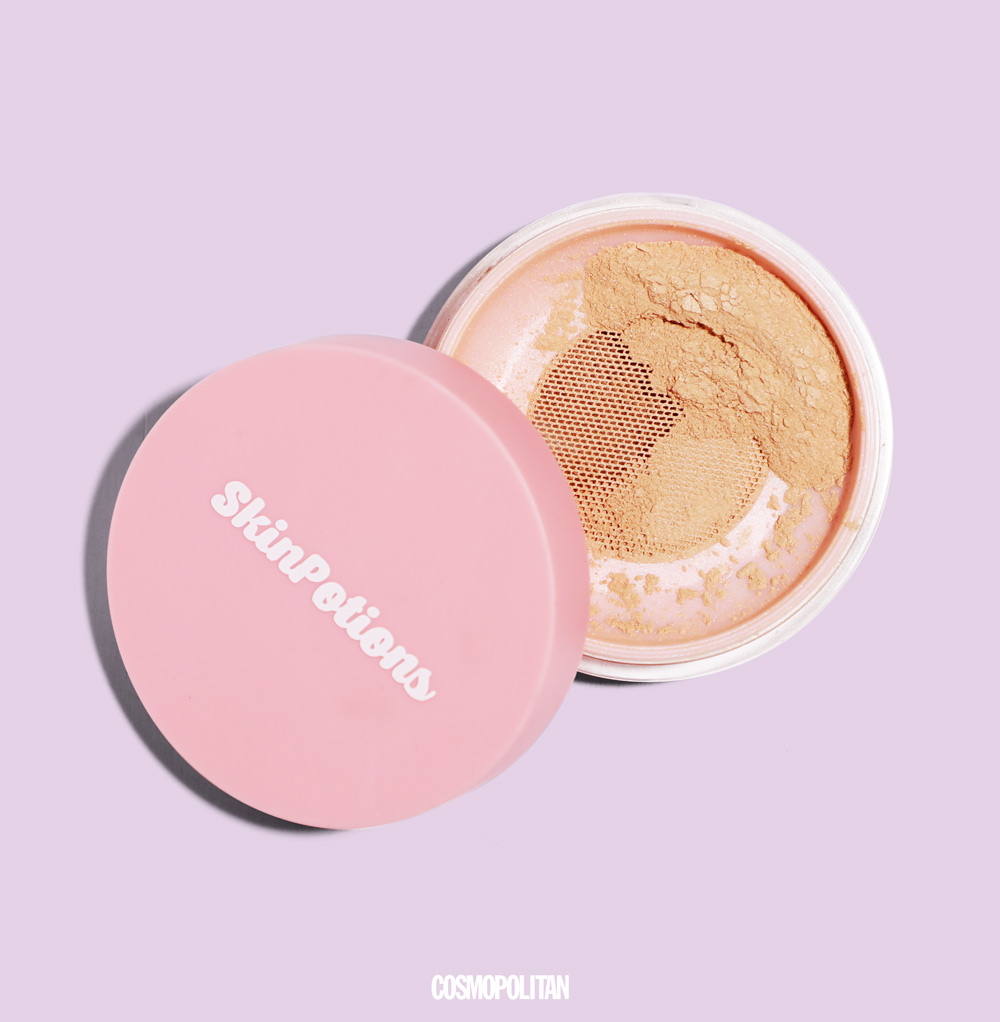 ADVERTISMENT - CONTINUE READING BELOW ↓
Skin Potions Glowdust, P399, Lazada
Follow Ira on Instagram.