Forget square-shaped nails, long nails—also known as stiletto nails or talons—are back! Celebs like Kylie Jenner, Rihanna, Lady Gaga, Katy Perry, and Beyonce have all been spotted sporting the trend since last year, so it kind of makes us want to grow out our nails as well.
Okay, fine. It doesn't involve literally growing out your nails. According to Monica Maceda of I Do Nails, you can opt to get acrylic tips. "The technician will glue those tips on your digits, and buff according to your desired shape." The technician then adds a thick and clear gel, so the nails become stronger and the tips will last longer. "I usually suggest that my clients get gel polish after, but ordinary polish is fine," says Monica.
Continue reading below ↓
Recommended Videos
Talon nails may look fab, but they're not the most convenient trend to try. Texting and typing are so much harder, and longer nails snag on to almost everything. So if you're not up for that, Monica suggests getting triangle nail art—which can make your digits look sharp and pointy, without acrylics.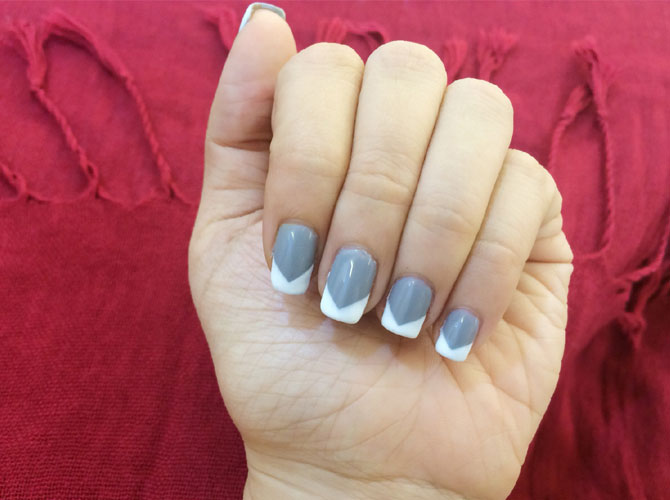 What do you think of this nail trend? Will you try scary talons soon?