When ECQ started, I had a long to-do list that focused on self-improvement. I planned on working out four times a week, improve my nail painting skills (the nail art trend has got me sooo bad!), and be more serious with skincare routine. During the first two weeks, I did great. I was impressed with myself. But come week three, it was a totally different case.
My p.m. skincare routine during the first two weeks of quarantine:
I found myself in a headspace that was full of "knots." I did not feel great about myself. Exercise, which was supposed to give me happy hormones, was reduced to a task I did not look forward to. I started to become lazy with my skincare routine, too. I opted to simply wash my face and slap on a retinol serum. Just two steps!
Continue reading below ↓
Recommended Videos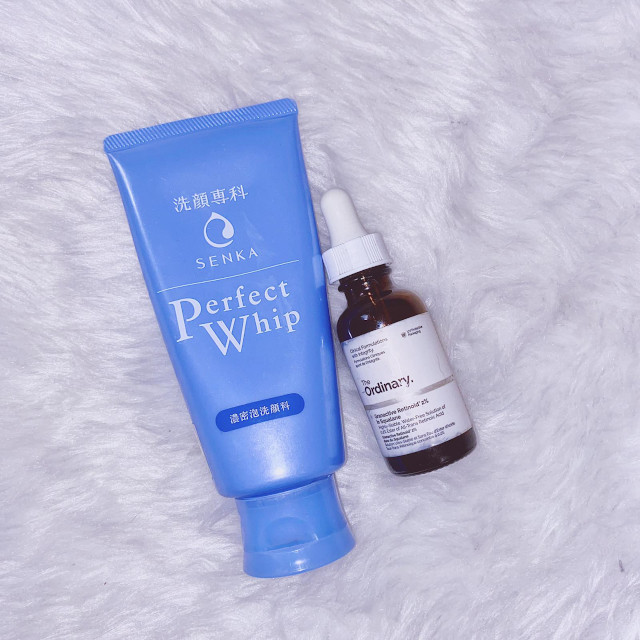 The uncertainty of our situation was stressing me out, and it physically manifested on my face: I got zits on my chin. I applied a spot treatment to get rid of them (when I remembered), but they disappeared and moved to another area on my jawline. I stopped caring and let the pimples grow and heal on their own. I just gave up on skincare. I did not have the energy for it.
Another thing, I did not care for anymore: Retouching my roots. I've had gray strands since I was in high school, and this condition runs in the family. I think I already have an inch of regrowth. I have box dyes here at home, but I don't feel like coloring my hair. I also can't remember the last time I brushed my locks. I honestly cannot recall.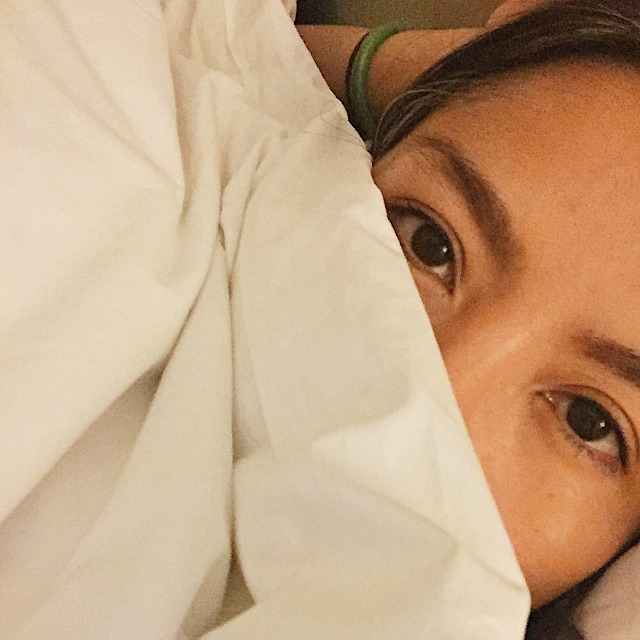 I read on Refinery29 that we are expected to work on improving our physical appearance while in quarantine. The article centered on the demand of having a toned body—that you've got no excuse to miss exercise because you're just at home. Although it was more about fitness habits, the message felt close to home. There is pressure to glow up post-quarantine.
But, I don't feel like glowing up at all. It isn't my priority. I am my family's "quarantine tribute," and I choose to allocate my energy to doing errands for the household. Plus, cabin fever is slowly kicking in. I've been working from home even before the lockdown has started (which I'm grateful for). The only space I see 24/7 is my bedroom. Negative emotions have taken over me.
According to a podcast episode of The Life Coach with Brooke Castillo, you must not resist negative emotions. You must feel feelings. Observe not avoid. Ask yourself: Is it sadness? Is it defeat? Is it fear? Is it being helpless? Breathe while doing so. Acknowledge your feelings. Allow your mind and body to process them.
So, if like me, your mind is busy someplace else, that's normal. You don't like to work out? That's okay. Prefer to sleep in? That's fine, too. Too lazy to be extra in your skincare routine? It's okay. There are other ways to practice self-care and it's not limited to face masks or workouts. Pause and stop projecting your future glowed-up self—it's okay to feel sad first. Just take things one day at a time and keep going.
Follow Ira on Instagram.
Follow Cosmo PH Beauty on Instagram.
***
We are officially on Viber! Be part of the Cosmo Viber Community by clicking here! You can also visit the Sticker Market and download the "Cosmo Girl Sticker Set" here to be automatically part of the group. The stickers will only be available until April 27, so don't miss out on the fun!