ICYMI, international models Romee Strijd and Lais Ribeiro are in the Philippines for the launch of the Beauty Pop by Penshoppe lipsticks.
Before the launch of the makeup line on June 26, we got to chat with the stunning ladies to get model-approved beauty tips, and we even got them to give us a lesson on taking the ultimate selfie.
What are your tips for taking the *perfect* selfie?
Romee: When I'm taking a selfie, I always look for the right light. That's really important, that's number one. And then I always keep my phone a little higher so the light gets to really [illuminate my] eyes.
Continue reading below ↓
Recommended Videos
It also depends on where you are. If there is a nice background, always take [a photo with] the background, but always make sure the light comes from the front.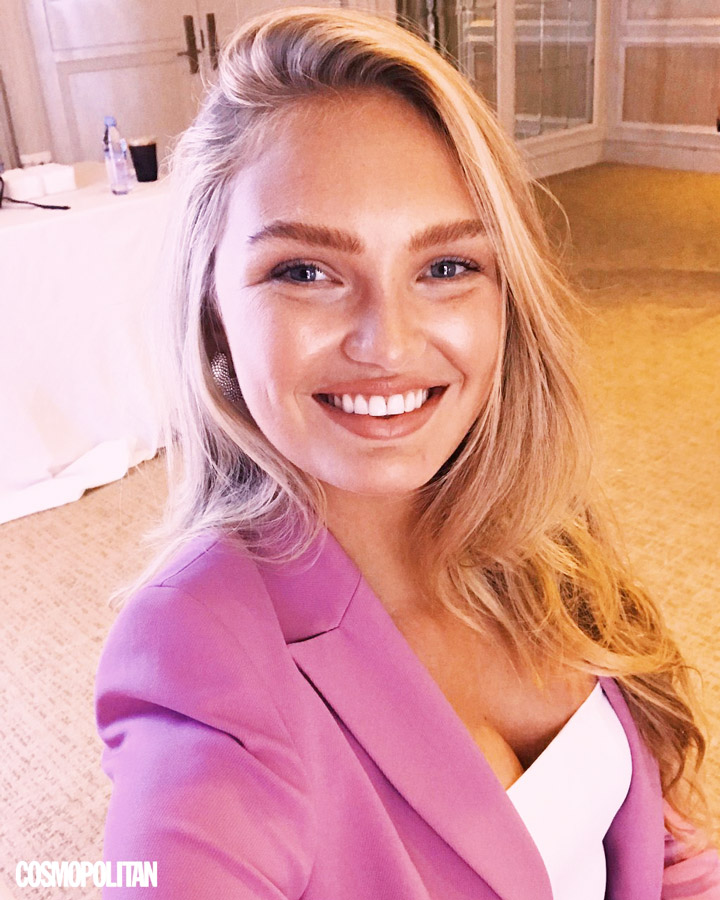 Lais: [When I take a selfie] I always do it in [a horizontal] angle because sometimes my forehead is a little bit too much. So [you put the phone higher] up and you have to try it yourself in many directions and see what works best for you. So this is my position with the light...I do more horizontal selfies than vertical.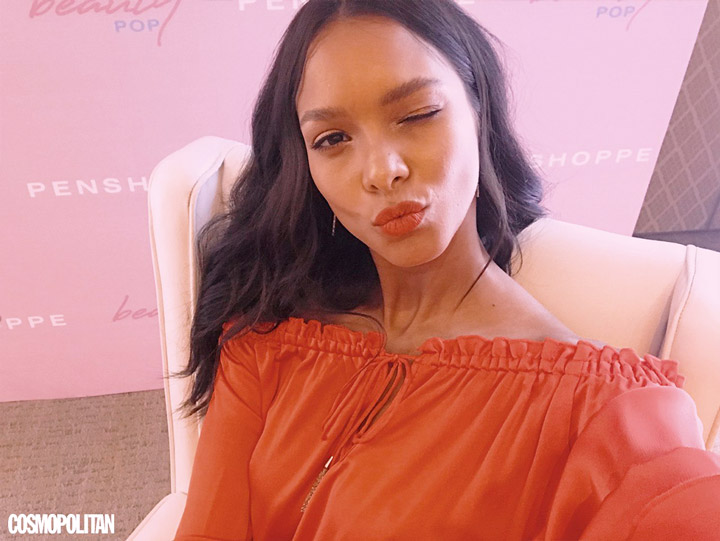 What's the one beauty product you can never leave the house without?
Romee: I could never live without a good lip balm and lipstick. If I were to only pick one, I think if I have a good nude one, like this one [the Beauty Pop by Penshoppe HydraMatte in Legally Nude], I would definitely choose this one. It's also super moisturizing so I don't really need the lip balm anymore.
Lais: I can never leave the house without a neutral or nude lipstick. Even if you don't have mascara, if you have one lipstick [you can use it on your eyelids and cheeks]. I wouldn't recommend using a red, though. A shade like the LiteMatte in Prim & Proper is perfect for an easy and fast makeup look. You just put it on and you're ready to go in under two minutes. I'll always have lipstick in my bag.
How about when you travel?
Romee: I always bring a mask for the plane and my eyelash curler.
Lais: Lipstick. Whenever I travel, I try not to put on so much makeup and like to go for a natural look. That's why the Beauty Pop by Penshoppe lipsticks are perfect for that. They have different colors of nude, they have dark nudes and pinkish nudes. With 18 shades, you just pick one and you're ready to go.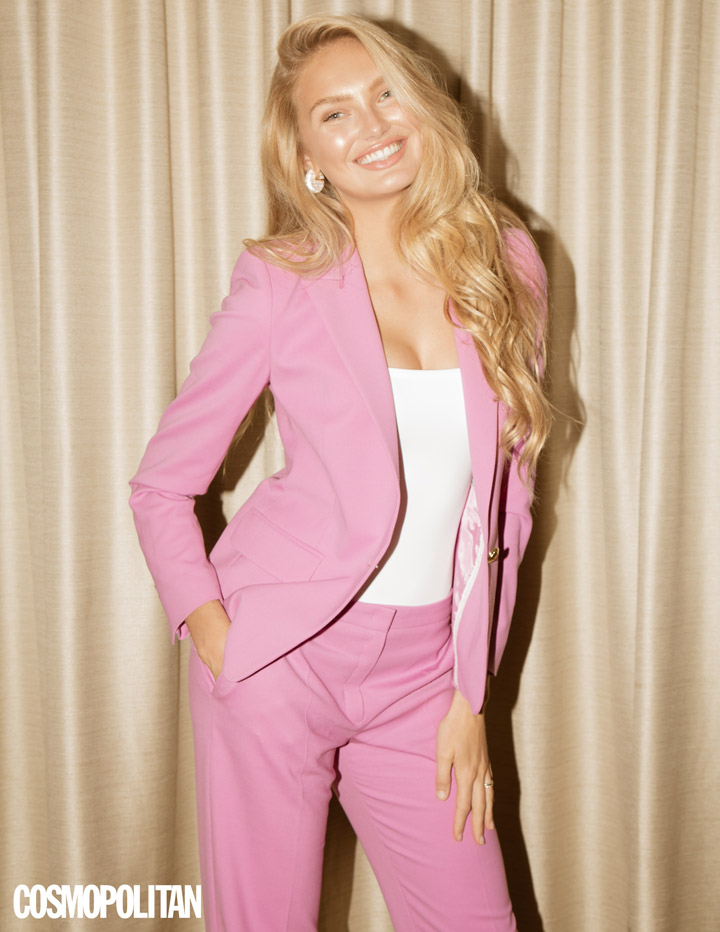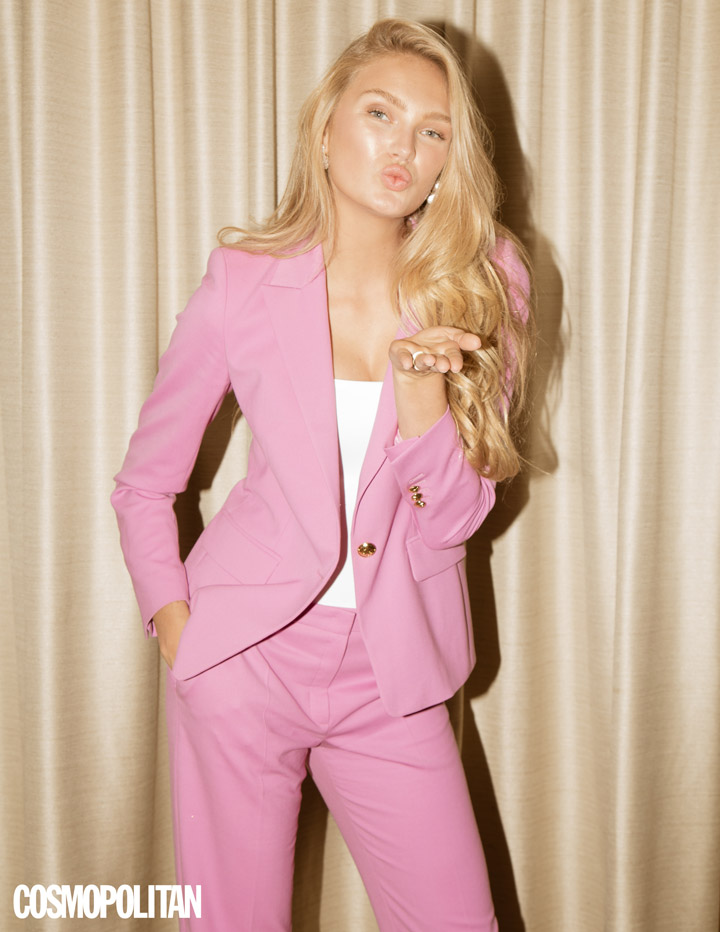 What are your favorite beauty products to use when you're in a rush?
Romee: When I'm in a rush, I always love to use eyebrow gel because I like to have my eyebrows brushed up. A little eyelash curler and a lipstick. Especially a lipstick that's nude, like this one. I feel like it really [makes] your natural beauty [pop]. So I think the Beauty Pop by Penshoppe is a really nice collection. I'm wearing Legally Nude; it's the HydraMatte one so it's matte but it has a little bit of shine and moisture.
Lais: A lipstick is the best because I use it for my cheeks, on my lids as my eyeshadow, and on the lips, of course. So it's like one product that you can use as three, and it's easy, simple, and fast. Oh, and of course, mascara!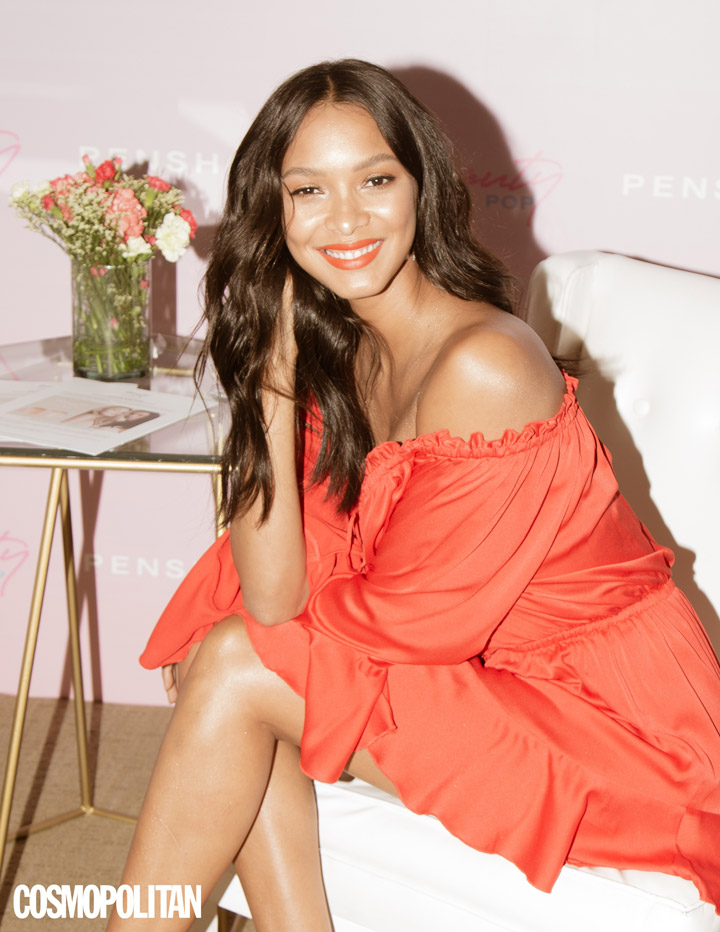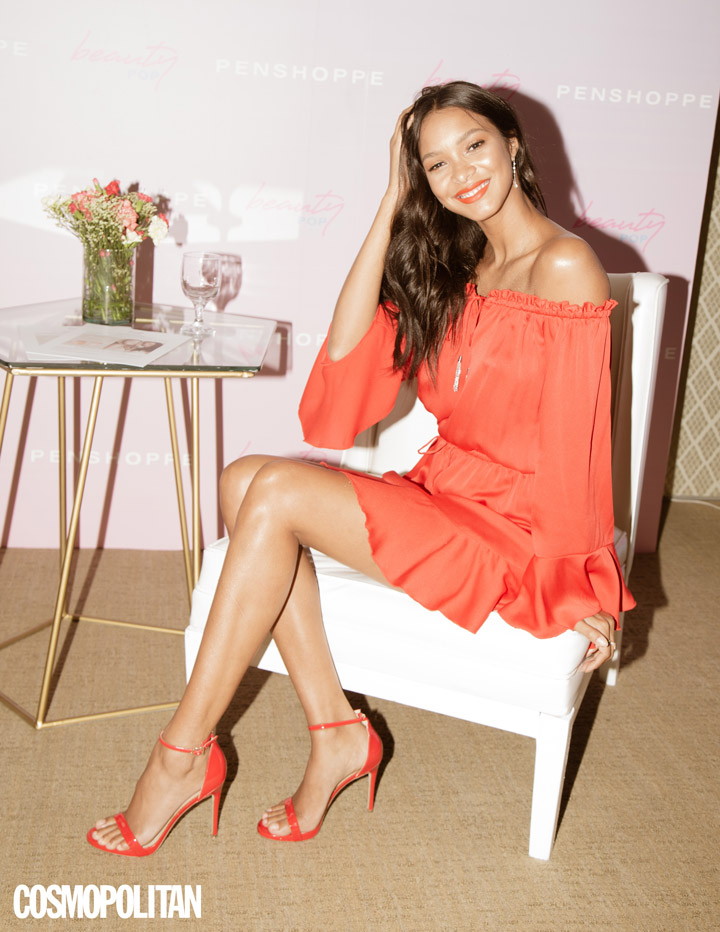 What is a backstage beauty secret most models do but not everyone knows about?
Romee: I think we all fix our makeup a little bit because everybody knows what [features] they really like for themselves. So most of the time, [after a makeup artist is done doing my look] I just add a little lip liner or add a little more gel in my eyebrows. Everybody has their own thing.
Lais: [My] makeup artist Carolina always does this subtle contour on the lips, and it makes it look like it's a little fuller. It's like sometimes people just say, "Oh, did you do something on your lips?" I'm like, "No, it's just a trick with the makeup." She did a bit of shadow on the cupid's bow and under the lips and instantly made them bigger. The trick to make it look natural is she blends the product with her fingers.