It really pays to start early with your anti-aging routine. And if you're keen on investing in one nighttime skincare product, it should be an effective eye cream. The skin in the under-eye area is thin and has no oil glands, so it needs all the help it can get. Otherwise, you'll prematurely acquire wrinkles, sagging eye bags, and dark circles. 
What is the best eye cream for dark circles and puffiness under your eyes?
There is an eye cream specifically made for every concern. There are those packed with moisture for dehydrated eye areas developing micro-wrinkles, caffeine to combat puffiness, and vitamin C to banish discoloration. It's ideal to identify your under-eye issue so you know exactly what to look for. Here are the best eye cream, gel, and serum products available in the Philippines that can refresh and brighten the ~*windows to your soul*~. 
Bench Organics Aloe Soothing Gel
What it does: This one is a multitasker! Apart from being a lightweight moisturizer, a face mask, and a sleeping mask, this tub acts as a huge vat of brightening eye cream. The high aloe vera gel content naturally gets rids of puffy and dark pigmentation under the eyes. P.S. Place it in the fridge for maximum effect!
Price: P189
Where to get it: Bench, PCX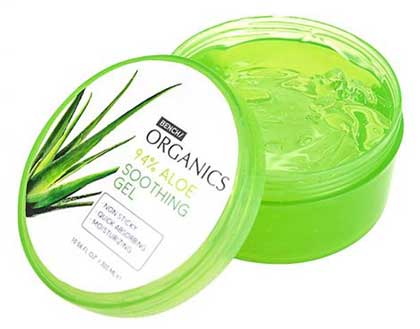 The Ordinary Caffeine Solution
What it does: Its potent 5% caffeine content plus Epigallocatechin Gallatyl Glucoside (EGCG) from green tea leaves make a mighty duo that can eradicate dark eye bags due to pigmentation and puffiness! This eye serum makes your fave eye cream work better, too!
Continue reading below ↓
Recommended Videos
Price: P650
Where to get: Independent online retailers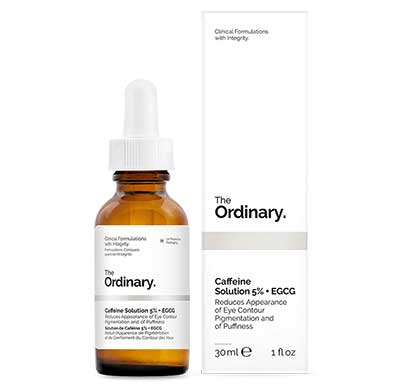 Mario Badescu Hyaluronic Eye Cream
What it does: The hyaluronic acid content of this eye cream smoothes and plumps fine lines. And for dark eye bags, it has aloe vera and Euphrasia extracts to brighten them. You can use this in the morning and at nighttime.
Price: P1,200
Where to get it: Rustan's The Beauty Source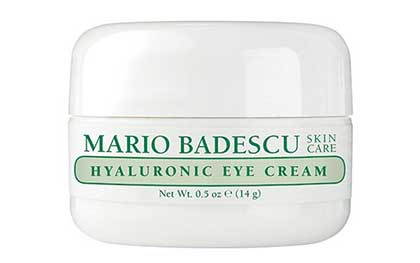 Origins GinZing Refreshing Eye Cream
What it does: Look refreshed and well-rested with this eye cream loaded with coffee bean, Magnolia, and Panax Ginseng extracts PLUS optical brighteners! You can also use it in the morning as a base for your concealer.
Price: P1,400
Where to get it: Origins SM Megamall, SM Makati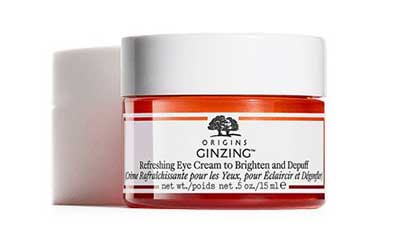 Clinique Pep Start Eye Cream
What it does: Use this cooling eye cream in the morning to wake up sleep-deprived peepers. Just a few pats under your peepers will de-puff and brighten your eye bags in a snap. It prevents your concealer from creasing, too!
Price: P1,500
Where to get it: Rustan's The Beauty Source, Beauty Bar, Clinique boutiques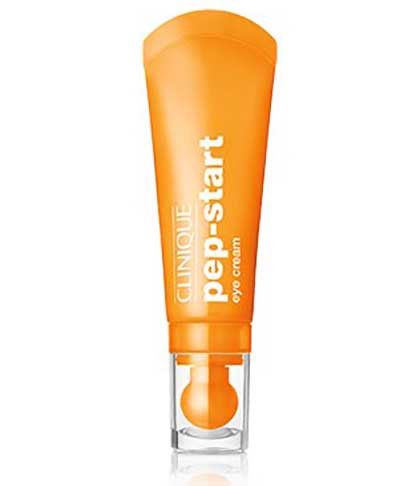 Olay Eyes Ultimate Eye Cream
What it does: An amazing drugstore find that fights the most common under-eye problems. It has peptides and glycerin to plump and refine wrinkles, and it has niacinamide to lighten the eye bags. It also has a peach tint that helps tone down the shadows of the eye contours.
Price: P1,699
Where to get it: Watsons, Robinsons Department Store, SM Beauty, Landmark, PCX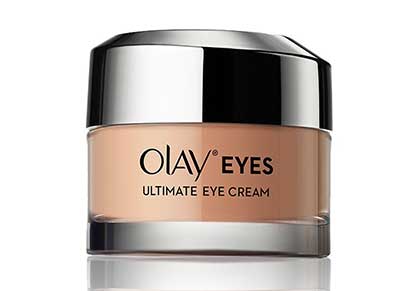 Dermalogica Age Reversal Eye Complex
What is it: This powerful eye cream is a great addition to one's anti-aging skincare routine. It contains retinol to target fine lines, wrinkles, and sagging, and it also has niacinamide to brighten dark circles and reduce puffiness.
Price: P2,750
Where to get: Rustan's The Beauty Source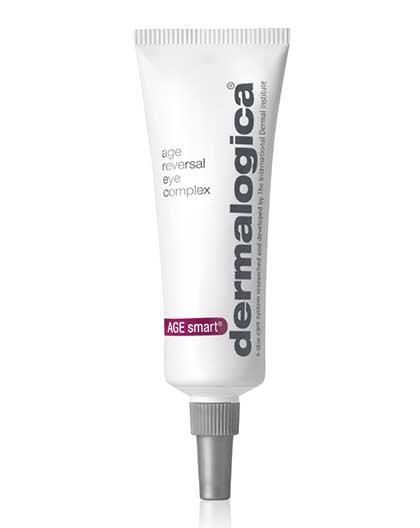 Algenist Complete Eye Renewal Balm
What it does: This balm is seriously loaded with the best ingredients: It has Alguronic acid to fight fine lines + wrinkles, caffeine and vitamin C to illuminate dark circles, and aloe vera + green tea + cucumber soothe tired eyes.
Price: P3,550
Where to get it: Rustan's The Beauty Source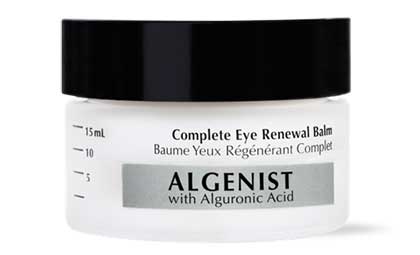 Esteé Lauder Advanced Night Repair Eye Concentrate Matrix
What it does: This powerful serum targets all signs of aging in the eyes: Fine lines, sagging skin, puffiness, and eye bags. Its applicator can be used to massage and wake up the blood circulation in the under-eye area. 
Price: P4,300
Where to get it: Rustan's The Beauty Source, Esteé Lauder boutiques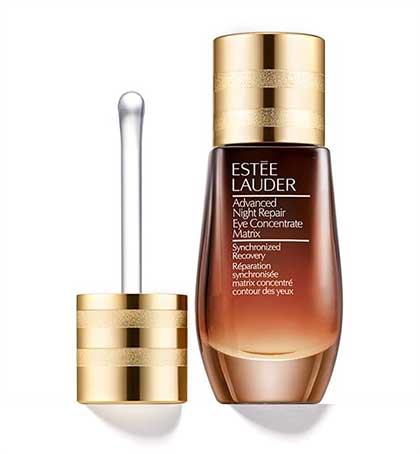 Clarins Eye Lift Serum
What it does: Sunken eye contours that produce dark shadows on the undereye area will be a thing of the past when this serum is used regularly. It also lifts sagging eyelids to create a wide-awake, youthful look.
Price: Price available upon request
Where to get it: Rustan's The Beauty Source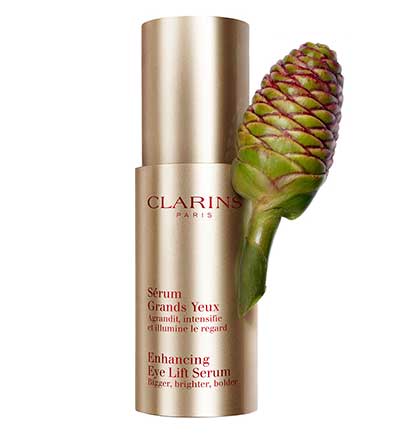 ***
Follow Ira on Instagram.