Dark spots—one of the most stubborn creatures to ever reside on your face. Most of us have dealt with these pesky spots at least once in our lifetime. These are caused by a lot of things, but its two main culprits are UV exposure and skin trauma (such as acne, burns, or bug bites). The hyperpigmentation is a result of the skin's excessive production of melanin, the pigment that regulates our skin color. This is the body's way of coping with the damages that were stated above.
You're here because you're looking for answers on how to get rid of dark spots and what better way to address your skin problems than to ask an expert? We interviewed Dr. Kaycee Reyes of Luminisce Clinic to answer common questions about dark spots, including remedies on how to make them disappear for good.
How do dark spots appear? What causes them? Are there different types of dark spots?
According to Dr. Kaycee, "Dark spots appear because of excess production of melanin. It can be caused by a lot of things, but mainly, it's the defense mechanism of our body to protect itself from UV exposure or free radicals." She also tells us that there are different types of dark spots, to name a few: melasma, solar lentigines (a.k.a sunspots), and freckles.
Are there certain skin types that are more prone to getting dark spots? What are they?
Unfortunately, Dr. Kaycee tells us that people with lighter skin types are more prone to these stubborn spots. Their skin doesn't have much baseline melanin to shield them from UV exposure.
What habits can we try to prevent them from happening?
Since one major culprit of dark spots is UV exposure, Dr. Kaycee reminds us to use sunscreen every day. She also adds that "the use of UV-protective clothing, umbrellas, or hats also helps. Avoidance of the 10:00 a.m. to 2:00 p.m. sun is also helpful to avoid peak UV exposure."
Try these products to protect your face from the sun:
Celeteque Sun Matte Moisturizer
Sun protection shouldn't be expensive! This affordable drugstore find provides protection from both UVA and UVB rays. It also doubles as a non-comedogenic, hypoallergenic moisturizer.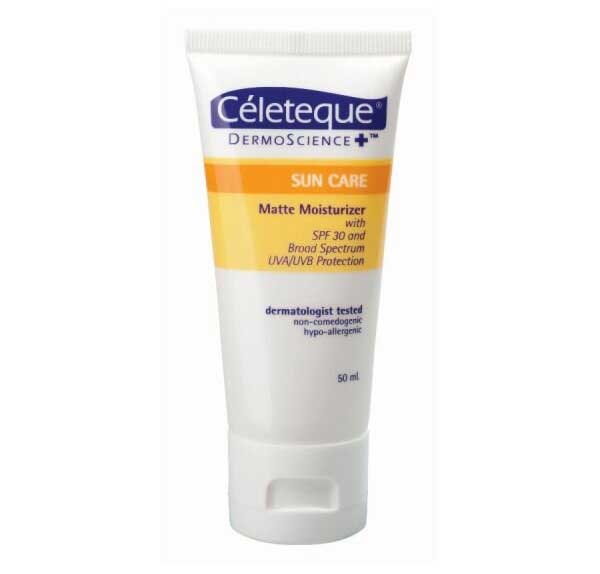 Celeteque Sun Matte Moisturizer 50ml, P230, Watsons
Continue reading below ↓
Recommended Videos
Biore UV Perfect Face Milk
This lightweight face milk is optimal for hot and humid days because it never feels sticky on the skin.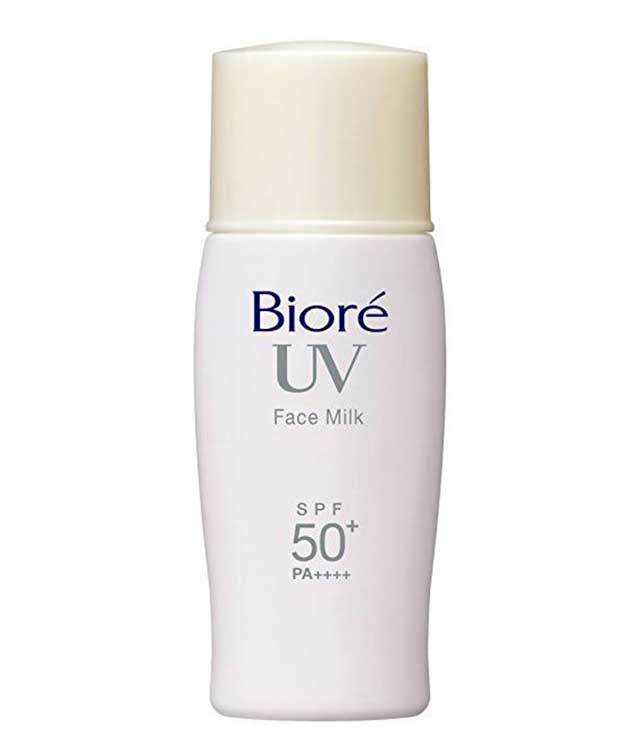 Biore UV Perfect Face Milk SPF50 30ml, P435, Watsons
What products should we use to get rid of them? Are there any ingredients we should look for?
She recommends vitamin C serums with 15 to 20 percent vitamin C content, along with tyrosinase inhibitors, such as arbutin, kojic acid, and resorcinol. These ingredients are proven to lighten hyperpigmentation and brighten the skin. There are a couple of products in the market that aim to target these spots, to name a few:
Kojie San Dream White Blemish Correcting Cream
Kojie San has made a name for itself in the drugstore scene for its lightening products. Their correcting cream contains kojic acid, a tyrosinase inhibitor that aids in the brightening of dark marks.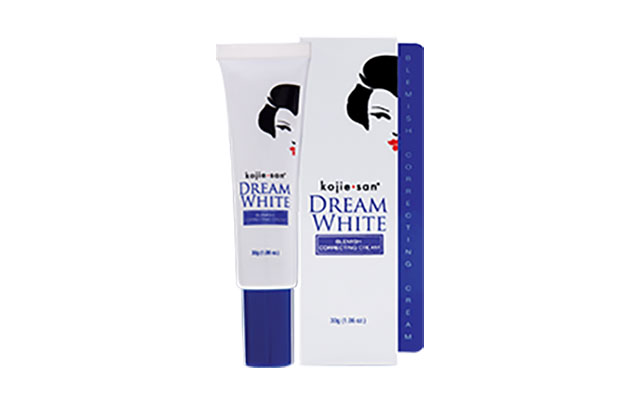 Kojie San Blemish Correcting Cream 30g, P155, Watsons 
Dear Klairs Fresh Juiced Vitamin Drop
This potent serum is famous for getting rid of dark marks while keeping your skin bright and rejuvenated. It has a Vitamin C at a concentration of 5 percent, so it's gentle enough for CGs with sensitive skin!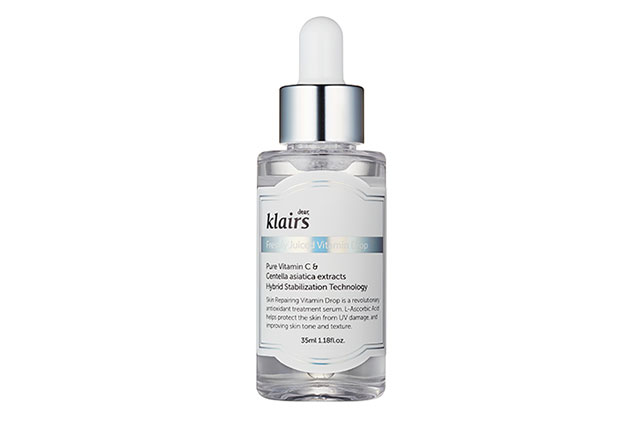 Dear Klairs Fresh Juiced Vitamin Drop 35ml, P1,200, Althea 
Pixi Glow Tonic 
Ahh, the internet-famous toner you've probably seen before; the cult favorite Glow Tonic is enriched with glycolic acid that helps get rid of your skin's impurities–dark marks included.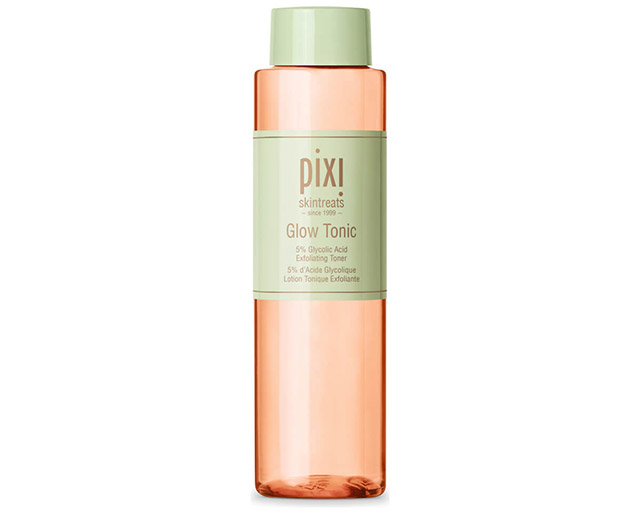 Pixi Glow Tonic 250ml, P1,950, Watsons
FRESH Vitamin Nectar Glow Juice Antioxidant Face Serum
Aside from vitamin C, this juicy serum also contains a complex blend of vitamins E and B5; lemon and orange fruit extracts; and minerals–all of which aim to help you have a brighter, more healthy-looking complexion.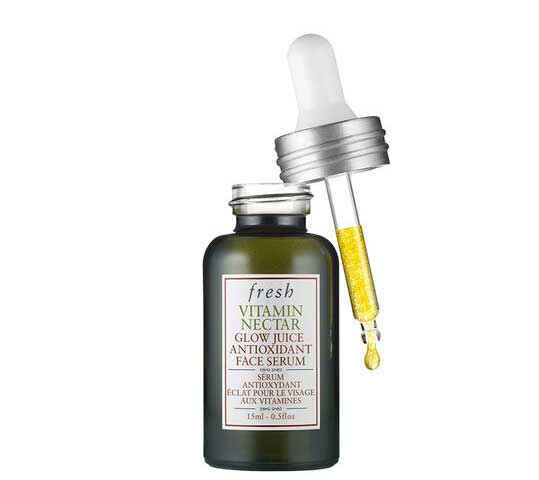 FRESH Vitamin Nectar Glow Juice Antioxidant Face Serum, P2,115, Sephora 
Dark spots can appear on body parts other than the face (e.g. legs, arms). Is the process of getting rid of them different from those on the face?
Since the skin of the body is different from the skin of the face, the methods to remove hyperpigmentation are different, too. "Topicals can also help to get rid of dark spots on the body, but it usually takes a long duration of application," Dr. Kaycee explains. She also tells that it's important to note that in chemical peels and laser treatments for the body, settings are quite different. It's also important to protect the body from the sun.
Nivea Sun Protect Moisture Lotion
Prevention is always better than cure (it's cliché for a reason!). To make sure that you protect your body from dark spots by applying sunscreen even on non-beach days.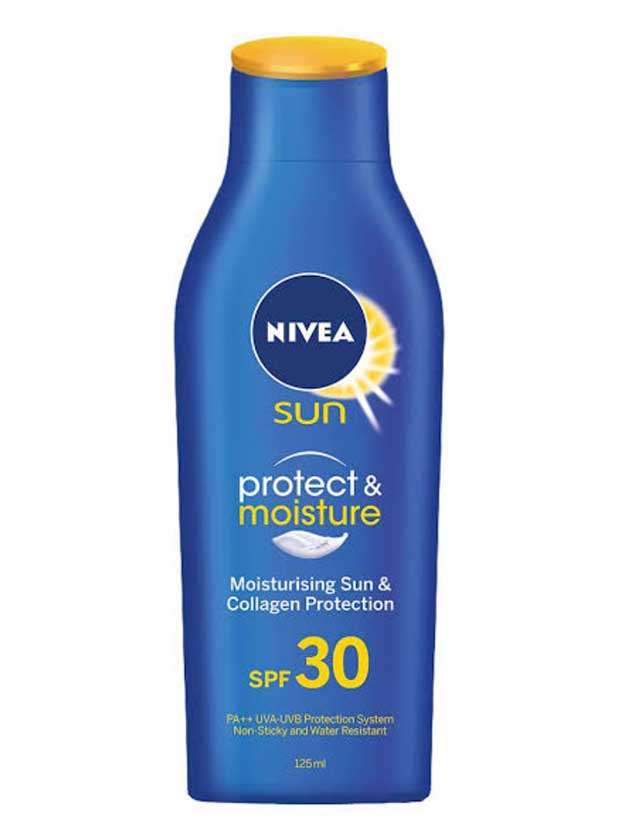 Nivea Sun Protect Moisture Lotion 75ml, P336, Watsons 
When do we know that it's time to ask for a professional opinion when it comes to our dark spots?
Like most skin problems, it's always best to ask for an expert's opinion as soon as you notice that there's something wrong. She tells us that it's "important to determine first what type of dark spot it is before proceeding to the appropriate treatment."
What treatments can we try to make dark spots disappear? How often should we undergo these treatments?
"Chemical peels can help in lightening of dark spots. There are many types of chemical peels so it's best to see a professional to know which one is best for you," Dr. Kaycee says.
Aside from chemical peels, laser treatments are also highly recommended, these work by "targeting the pigments and shattering [the pigments] into fine particles which the body can easily get rid of." As for the interval between these sessions, it depends on the type of laser that would be used.
How much would these treatments cost?
To get rid of your dark marks through chemical peels and laser treatments, you should expect to shell out cash ranging from P2,500 to P25,000. It could get quite expensive, especially when you have to do it frequently. It goes without saying that to avoid spending this much money, you should also avoid excessive UV exposure. READ: Wear sunscreen every day!