As a 24-year-old with combination skin that's prone to dehydration and sensitivity, I normally get hormonal breakouts when it's my time of the month. My skin isn't that bad, but ever since the concept of "Glass Skin" came out, it's all I've wanted to have—a clear, poreless, even, and luminous complexion.
Cosmopolitan Philippines has shared the different ways women of various skin types have gotten glass skin, and I noticed that all of them just used skincare products. I wanted to take it one step further. so I immediately booked an appointment when Flawless Face and Body Clinic told me about their Bella Beauty Boost skin treatment. 
Bella Beauty Boost is an invasive skin treatment that involves the use of a "gun" with micro-needles. With this, they inject a potent serum made up of hyaluronic acid, placenta, peptides, vitamins, and other amazing ingredients deep into the skin to leave it rejuvenated, hydrated, and lessen the appearance of large pores, fine lines, and wrinkles.
Here's what happened after I tried one session of the Bella Beauty Boost! 
It was kinda painless.
Prior to the actual treatment, they liberally applied numbing cream on my face because the serum wasn't injected into just one part of the face, it was put in everywhere, including the jawline and the hairline!
After 20 minutes, I could barely feel anything when I talked or moved my face. But once Dr. Kristine Batungbacal began "injecting" different parts of my face with the serum, I swear I could feel a *slight* sensation of needles going into my skin! If I had to compare it to something it would be like someone was lightly stapling my face. I can't imagine doing the Bella Beauty Boost without a numbing cream!
My face was red AF after a few days.
After the procedure, my face was really red. There were even some areas of my face (like my cheeks) that had leftover marks from the gun! My complexion stayed this way for a few days, but after a week it had completely subsided.
For my aftercare routine, I had to make an adjustment: For three to five days, I could only wash my face with a cleanser and apply sunscreen during the daytime. No moisturizer, no serum, no eye cream! I was worried my complexion would become dry, but since the treatment had already begun working its magic, I found my skin didn't need any extra hydration after being washed. It was already moisturized, soft, and smooth, and it stayed that way the whole day, too!
I only saw results after a few weeks.
Dr. Batungbacal mentioned that I would see the "glass skin" effect take place once my face was completely healed. In my case, it was after two weeks. And while my original complexion didn't look that bad, after 14 days, I noticed that it looked brighter, clearer, and more even!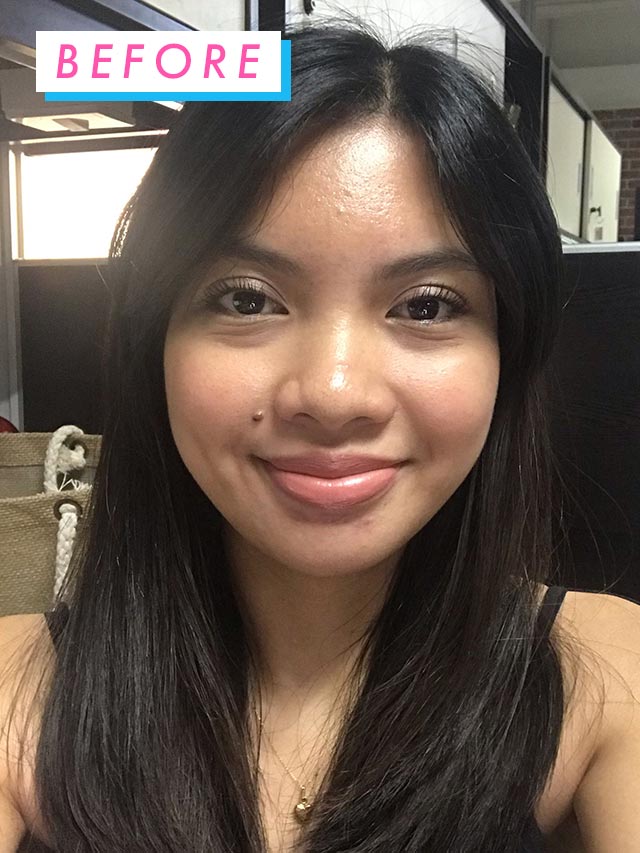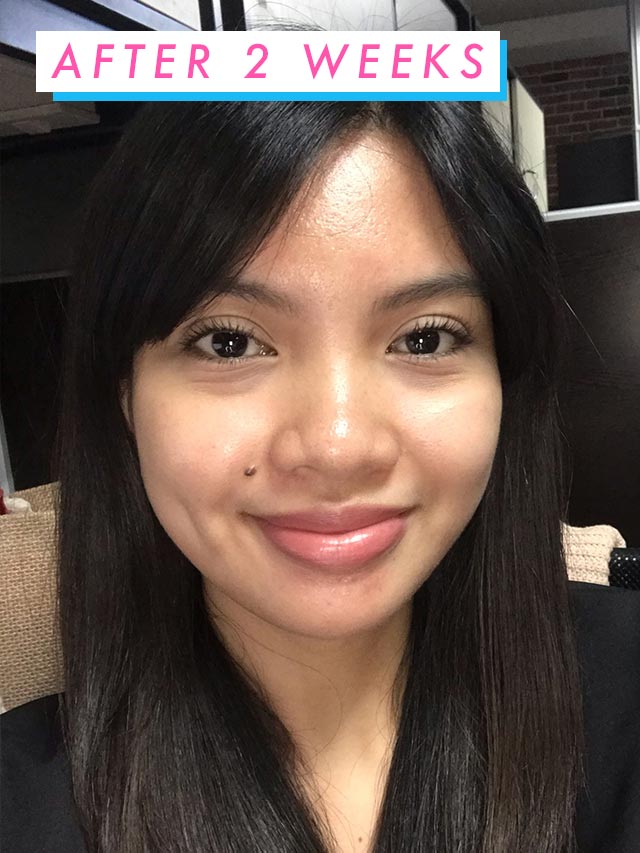 Would I do it again?
I love the effect of the treatment on my complexion but TBH, I won't do this regularly because of the numbers: The Bella Beauty Boost costs P25,000 per session for the whole face or P9,000 per session for one area. My sweldo can't handle that every month, lol! But if I wanted to treat myself or I have an important event to attend, I'd definitely do it again (maybe with more numbing cream, too).
Bella Beauty Boost is available at all Flawless Face and Body Clinic branches.
How far would you go to get ~*glass skin*~? Sound off in the comment section below! Don't forget to join our Cosmo Beauty Group for an exclusive CG beauty chat.
Follow Tisha on Instagram.