It's all about PASSION in Cosmo this April, and if there's a certified poster girl for pursuing one's passion and making an indelible mark on the world for it, that has got to be Lea Salonga. She pursued her passion for singing since she was a child, and look where it has got her. She has just finished a series of concerts in the US, and is now preparing for her role as Grizabella in the staging of Cats in Manila in July 2010. On top of that, she also maintains a weekly column for a daily broadsheet. We also know, too, that she is a devoted wife and a hands-on mom to her 2-year-old daughter, Nicole.

For a seasoned entertainer and a full-time wife and mom like her, one would expect her years of hard work to show on her face. But Lea does not look her age at all (she's turning 40 next year)--she neither looks stressed nor shows any sign of aging!

We at Cosmo saw that for ourselves when we met her at the launch of the latest product she endorses, Avon's Anew 360 White. She looked all glowing and without a sign that she flew in just a day before the event. Wearing a purple Rajo Laurel gown which she only got to fit the night before, Lea candidly shared her secrets for maintaining youthful and beautifully glowing skin all these years.

1. Stick to the basics. Lea believes that moisturizing the skin, getting enough sleep, and drinking lots of water contributes a lot to having healthy skin that glows from within. To her, looking beautiful should not be expensive.

2. "Stay out of the sun!" Lea said. She shared that this is one beauty tip her mom always dished. This is why she never leaves the house without putting sunscreen and makeup with at least SPF 15 in it.

3. Know what formulation works for your skin. She recalled a beauty booboo she committed when she was experimenting with products: she put oil-based makeup on her very sensitive skin, and her face just got so irritated. She quickly had to change all her makeup to water-based formulation.

4. Find the product that works for you. Don't be afraid to try. Lea's new favorite beauty products are Anew 360 White Day and Night creams. "When I was sent this product for testing, after using it I already felt the difference," she said. Achieving brighter skin helped her look younger and glowing. She added that when even her mom noticed how fair her skin has become, she knew this product had worked its magic on her.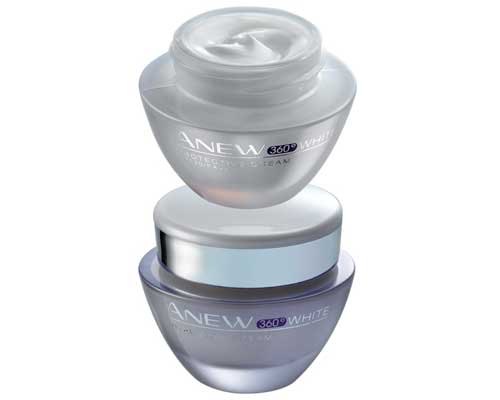 5. Simply be who you are, which Lea considers the most important beauty secret of all. "Beauty comes from the inside," she said, adding that she finds "people who are funny and smart sexier than those with just pretty faces."
Continue reading below ↓
Recommended Videos