Remember when Nadine Lustre got new tattoos in March 2020? She got a Japanese name inked on her arm and a vine tattoo on her right index finger. She finally revealed the story behind these tatts in an interview with Monster RX93.1 that was streamed on Facebook.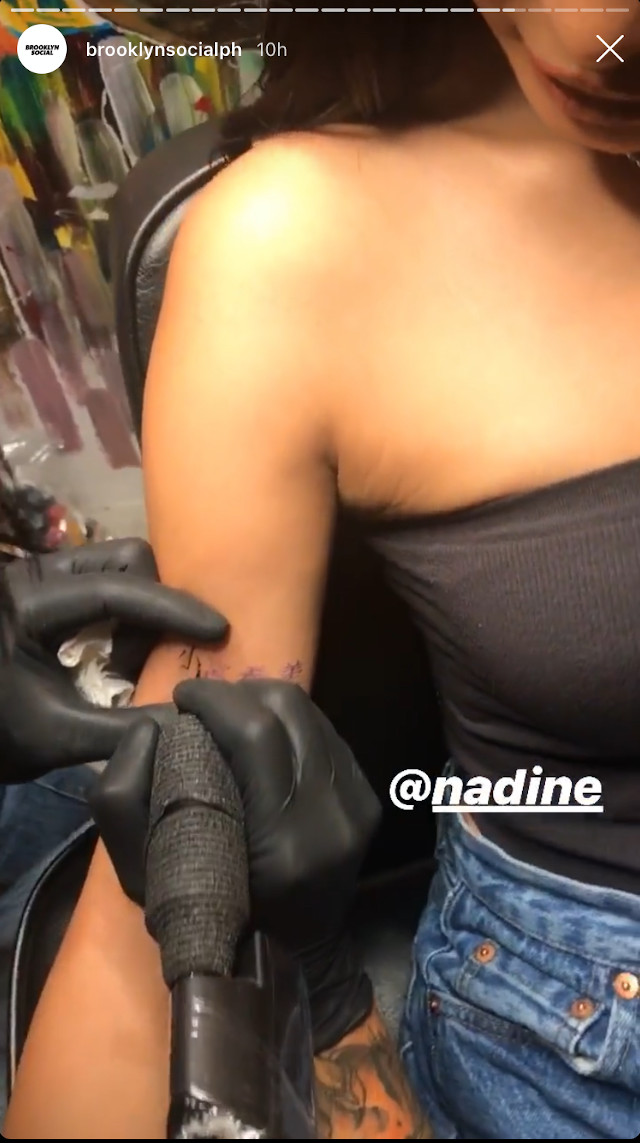 Nadine explained that she had "Komiya" inked because of a very special reason: Her family lineage. She and her uncle were chatting about their family tree and they ended up talking about Nadine's great great grandfather. That's when she found out about the origin of their last name. "He said that our last name would not have been Lustre. It's Japanese, it's Komiya. It's my great great grandfather. I think he said he's Japanese, that he moved here, married a Filipina but he ended up changing his last name to his business partner's last name which is Lustre. It's so crazy, right?" Nadine explained.
Continue reading below ↓
Recommended Videos
Nadine shared that as a kid, she's always been fascinated with Japanese culture. "I always feel like I belong somewhere there. I've always had that feeling. Then my Tito told me about it and then one of my aunts like confirmed. I was like 'oh that's crazy.' It would have been Komiya. So my tattoo means Nozomi Komiya because Nozomi means hope and Nadine also means hope so I just kind of figured that out and decided to use that," she added. 
Nadine also explained the meaning behind her vine tattoo on her right index finger. She divulged that it reminds her "to stay grounded."
As of this writing, she already has nine tattoos, but she revealed that she wants to have one with a butterfly design. She said that it symbolizes reincarnation and that she's always loved the butterfly.
H/t: ABS-CBN News
Follow Ira on Instagram.
Follow Cosmo PH Beauty on Instagram.
***
We are officially on Viber! Be part of the Cosmo Viber Community by clicking here!