If you've been looking for anti-acne products lately, you've probably stumbled upon Oxecure, a Thai skincare brand that's specially formulated for acne-prone and sensitive skin types. While it has been around for over a decade, it was *officially* launched in the Philippines in 2020. Since then, its line of acne care products has been getting rave reviews from Pinays online!
Why should you try Oxecure's skincare products? 
In the name of beauty, we ~investigated~ why Filipinos have been loving this skincare brand so much. 
1. They *really* work. 
Oxecure's products are made with potent active ingredients and natural extracts, which makes them effective in treating blemishes and acne marks. The star ingredients in their lineup are exfoliating salicylic acid and skin-brightening niacinamide. 
2. They can help control different types of pimples, from inflammatory acne, non-inflammatory acne, cystic acne, blackheads, and whiteheads.
But of course, if you're dealing with a major breakout, it's always best to consult a dermatologist! 
ADVERTISMENT - CONTINUE READING BELOW ↓
3. All of their products are non-comedogenic.
This means that they won't clog your pores, which can lead to breakouts. 
3. They're affordable. 
Most of their products cost less than P500! They're perfect for anyone who's just starting to build an anti-acne skincare routine. 
Here are some of the best Oxecure products we've tried that are worth adding to your regimen: 
The Best Skincare Products To Try From Oxecure
1. Oxecure Daily Sunscreen
There are three reasons why we instantly fell in love with this gel-cream sunscreen: 1.) It doesn't leave a white cast on the face. 2.) It doesn't feel ~greasy~. 3.) It's gentle enough for breakout-prone complexions. It has broad spectrum protection, so it will shield your skin from both UVA and UVB rays. An added perk: It's also formulated with vitamins E, B3, and B5, which help even out the skin tone.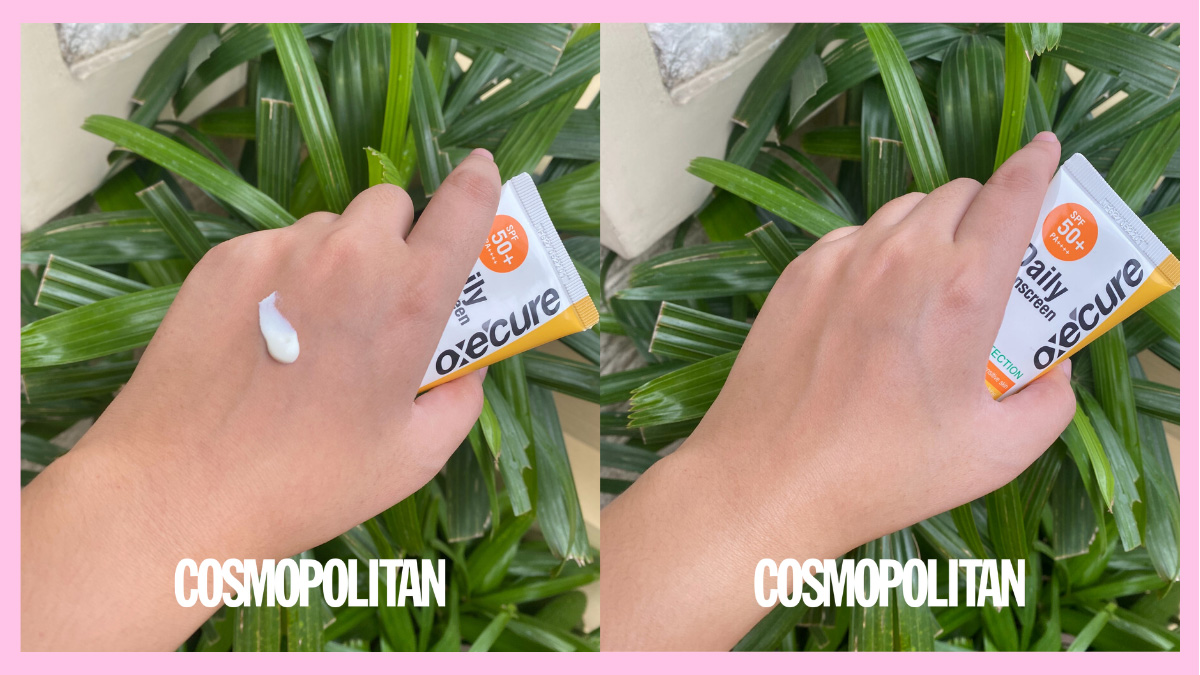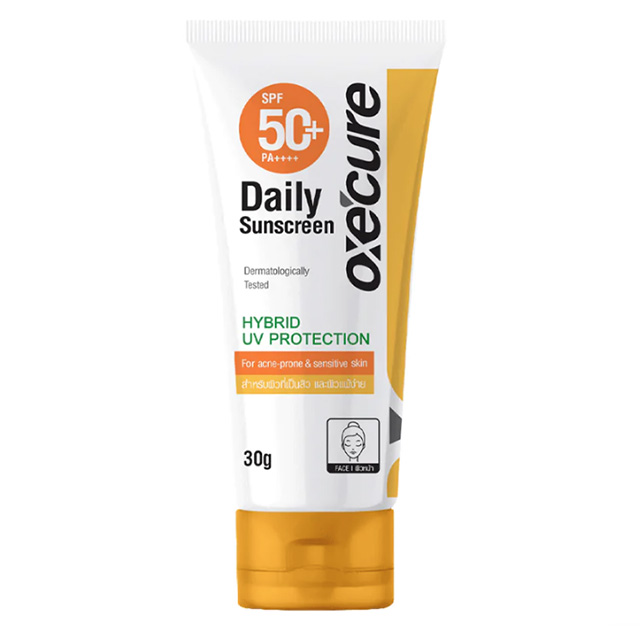 Oxecure Daily Sunscreen, P549, Watsons
2. Oxecure Powder Mud
We swear, this pink spot treatment works wonders in drying up pimples overnight. It has kaolin clay, which draws out all the dirt and debris from the pores, as well as two percent salicylic acid to exfoliate the skin. BTW, it helps fade pimple marks, too!
ADVERTISMENT - CONTINUE READING BELOW ↓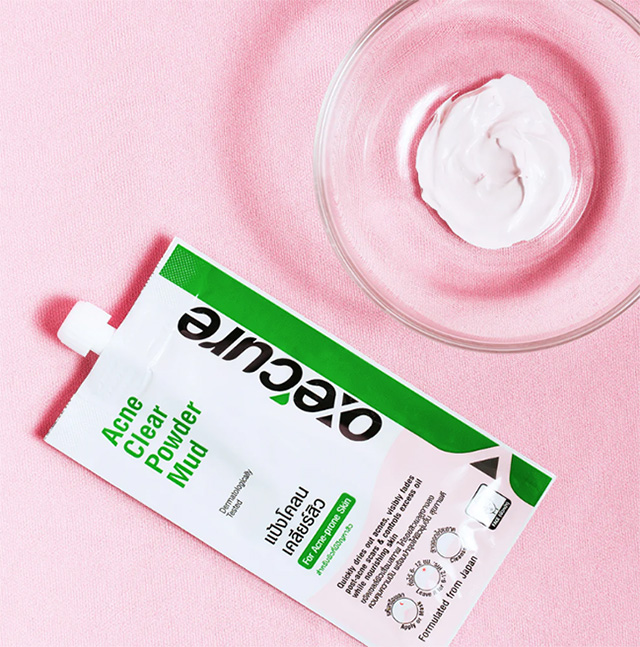 Oxecure Powder Mud, P89, Lazada
3. Oxecure pH 5.5 Gentle Cleanser 
If you have sensitive skin, a low pH cleanser will be your BFF. A quick refresher: Like coffee, your skin is slightly acidic and it must be kept that way. If your pH balance is off, your skin is prone to irritations, dryness, and breakouts. This cleanser from Oxecure maintains a pH level of 5.5, which means that it will help ~balance~ your skin. We love how it effectively removes dirt, makeup, and other impurities without being harsh on the skin! 
ADVERTISMENT - CONTINUE READING BELOW ↓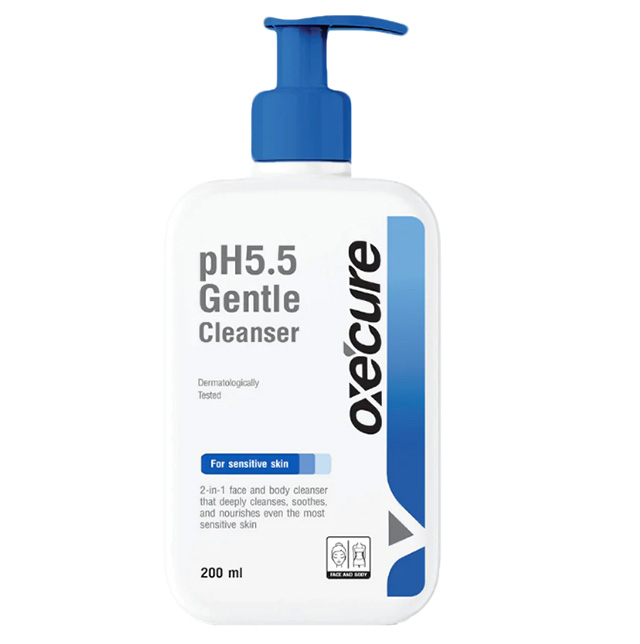 Oxecure pH 5.5 Gentle Cleanser, P359, Lazada
4. Oxecure Body Acne Spray 
Of course, this list won't be complete with Oxecure's Body Acne spray, one of its best-selling products. Formulated with salicylic acid and witch hazel, this toner makes treating acne in hard-to-reach places such as the back *a lot* easier. 
ADVERTISMENT - CONTINUE READING BELOW ↓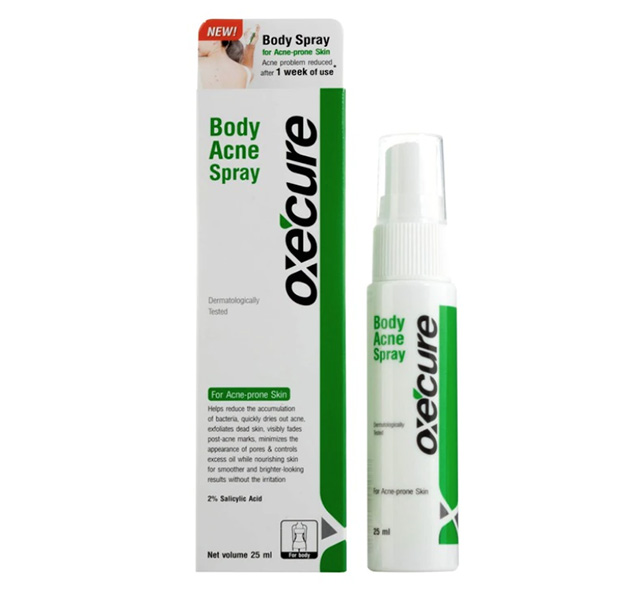 Oxecure Body Acne Spray, P299, Watsons
5. Oxecure Sulfur Soap 
Keep new pimples from forming with this face and body soap bar that contains 2.5% sulfur, a.k.a. a popular acne-fighting ingredient that has antibacterial properties. It also contains tea leaf extract, mangosteen extract, and soy protein to banish post-acne marks with regular use.
ADVERTISMENT - CONTINUE READING BELOW ↓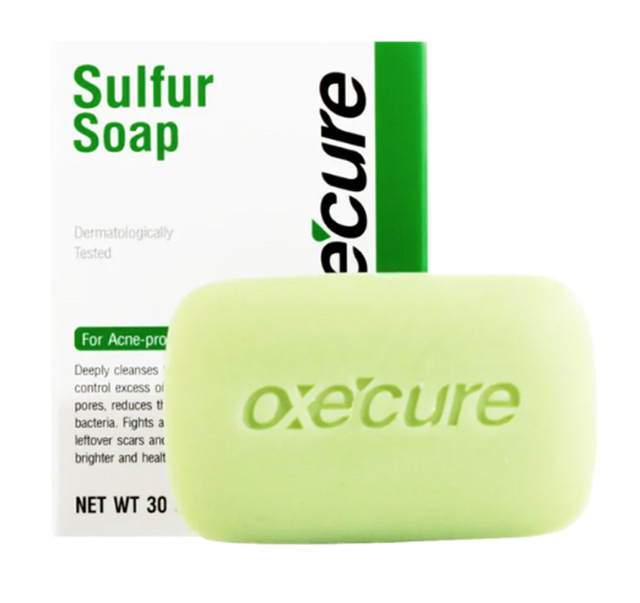 Oxecure Sulfur Soap, P89, Lazada
ADIOS, ACNE!
We Swear, These Are The Best Ways To Make Acne Marks ~*Disappear*~
These Salicylic Acid Cleansers Will Help Unclog Pores + Banish Pimples
10 ~*Gentle*~ Cleansers You Must Try If You Have Acne-Prone Skin
Bookmark This: Every *Freaking* Way You Can Get Rid Of Pimples FAST
ADVERTISMENT - CONTINUE READING BELOW ↓