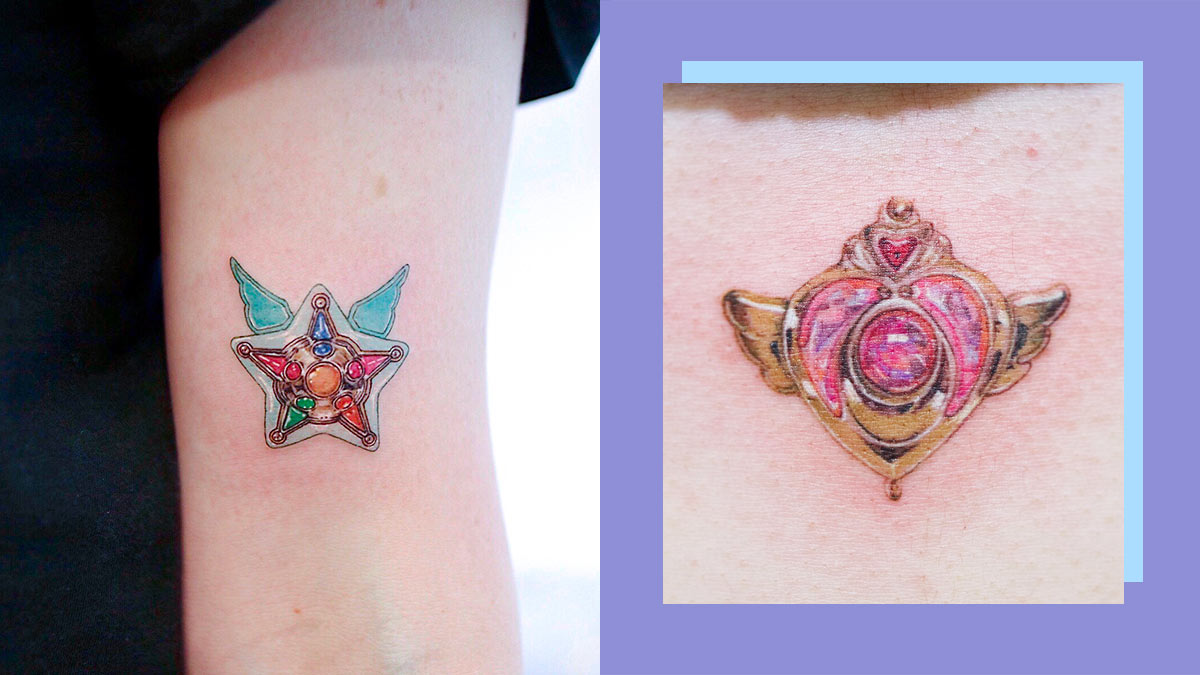 You may remember Heemee Tattoo as the Korean artist who did Anne Curtis' pretty heart ink on her wrist, but we've been longtime fans of her minimalist and realistic tatts for as long as we can remember.
So when we saw her IG post of a series of Sailor Moon tattoos, we went craaaay. Not only did we religiously watch the '90s anime series and wanted to dress up like the Sailor Scouts when we were kids, but we were impress with the details and colors of each tattoo!
Scroll right to see all of them:
Here's a closer look at the Prism Heart Compact and Chibi Moon Compact!
And the Cosmic Heart Compact and Crisis Moon Compact!
Love the wings!
ICYDK what those are, they are transformation brooches/compacts. Some of them were worn by Usagi Tsukino (Sailor Moon), "Serena" in the English version, placed in the middle of her front bow. When activated with the right phrase, this allowed her to ~*change*~ into her alter ego whenever she needed to! 
But that's not all! Heemee also inked someone with the star locket, also known as Orgel! Unlike the compacts, Orgel plays a song whenever it's opened and a tiny beam of light shines from it while a crescent moon slowly rotates around it. And yes, it also has ~*magical powers*~.
Follow Tisha on Instagram.
Recommended Videos