A thing you should know about me is that I have oily and acne-prone skin—not exactly low-maintenance. This is why I jump at any chance to try products or services that can banish my pimples, brighten my complexion, and fade discoloration from previous breakouts. 
That said, after much research, I decided to get my first-ever facial after a long time at SkinStation. They offer a ton of reasonably-priced treatments for the face that are meant to target different skin concerns such as acne, anti-aging, discoloration, and brightening. I chose the Hyal-C Facial because it was best suited for my needs.
What is the Hyal-C Facial?
According to SkinStation's official website, the Hyal-C Facial "includes cleansing, facial massage, extraction, and laser to delay signs of aging, lighten skin discoloration, and keep acne under control." These checked all the boxes for me (including the signs of aging, because it's never too early to start, amirite?) so I immediately booked an appointment.
ADVERTISMENT - CONTINUE READING BELOW ↓
How much is the Hyal-C Facial?
It costs P600 per session, which is not a bad rate to save up every month. It's almost the same price as a Samgyupsal meal! It's a pocket-friendly treatment to get, especially if it's your first time to get a facial and are intimidated by their *usually* high rates.
Where are SkinStation branches located?
I had my Hyal-C Facial done at their clinic at Acqua Residences, Mandaluyong. They also have branches in major malls like SM Mall of Asia, SM Southmall, SM Megamall, SM City North EDSA, Ayala Malls the 30th, and Eastwood Mall. Here's the complete list of their locations.
Experience
The aesthetician started by cleansing my complexion. Then, she applied a gentle scrub and toner to ensure that the treatment would *really* penetrate my skin and make it more effective. All three steps were done with a facial massage that stimulated the blood circulation, which felt really good, BTW. The whole time, a steamer was directed at my face to open up my pores.
ADVERTISMENT - CONTINUE READING BELOW ↓
Recommended Videos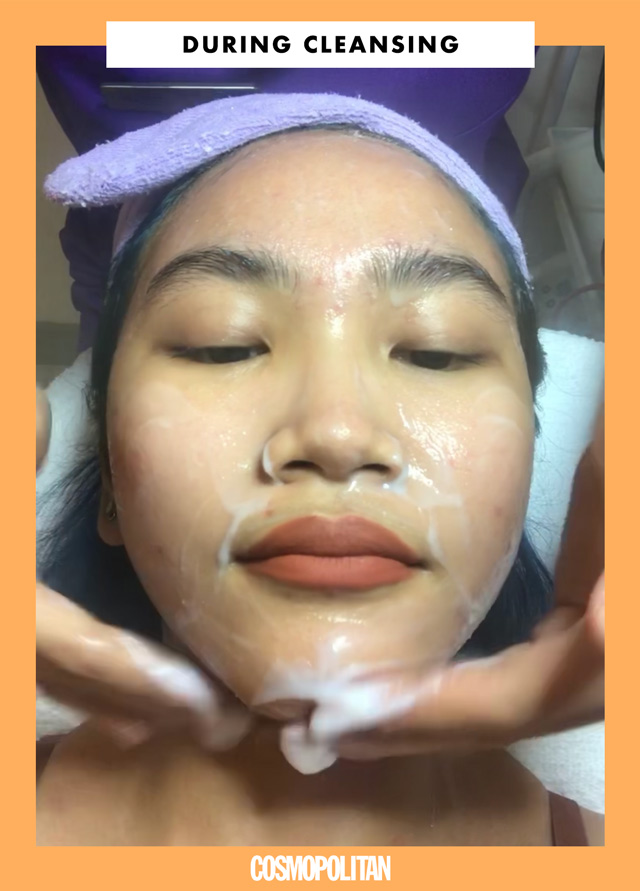 After that, she began extracting the blackheads. It was definitely painful (I did tear up a bit, not gonna lie. Shoutout to the aesthetician for being a real one and not saying anything about it, LOL) because I had a lot of them, especially on my nose. She also pricked my ~active~ pimples (aka the ones that were ripe or about to pop). Then, she applied a medical astringent all over my face to tighten the pores and dry out the oil. 
ADVERTISMENT - CONTINUE READING BELOW ↓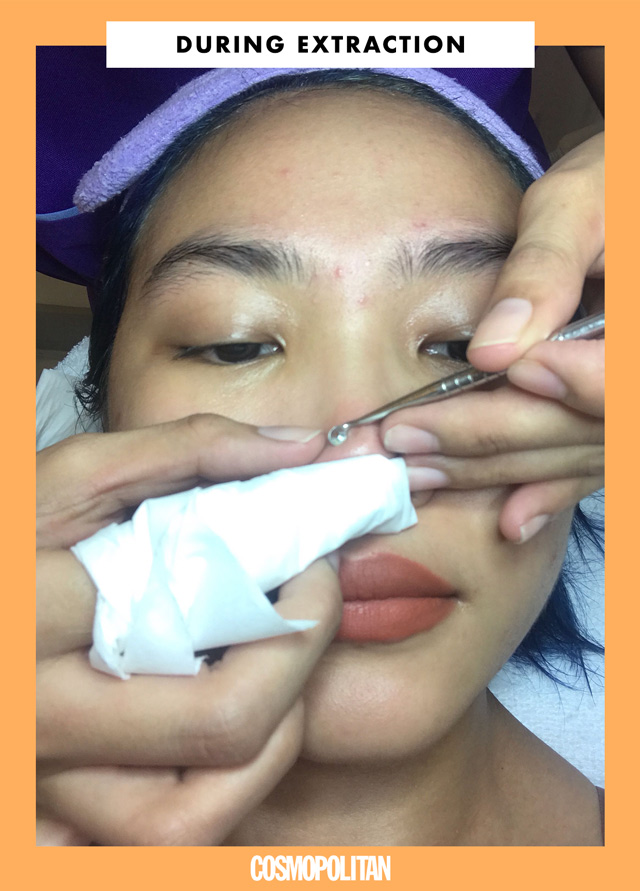 To prevent redness and inflammation post-facial, she used a laser wand that emitted red light. Then, she applied the Hyal-C Booster Serum, a concentrated hydrating and firming concoction that's loaded with hyaluronic acid and vitamin C to revitalize, hydrate, and smoothen out the skin. It was spread on my face using a hammer-like tool (don't worry, it's not as brutal as it sounds) which cooled down and soothed my freshly extracted pores.
ADVERTISMENT - CONTINUE READING BELOW ↓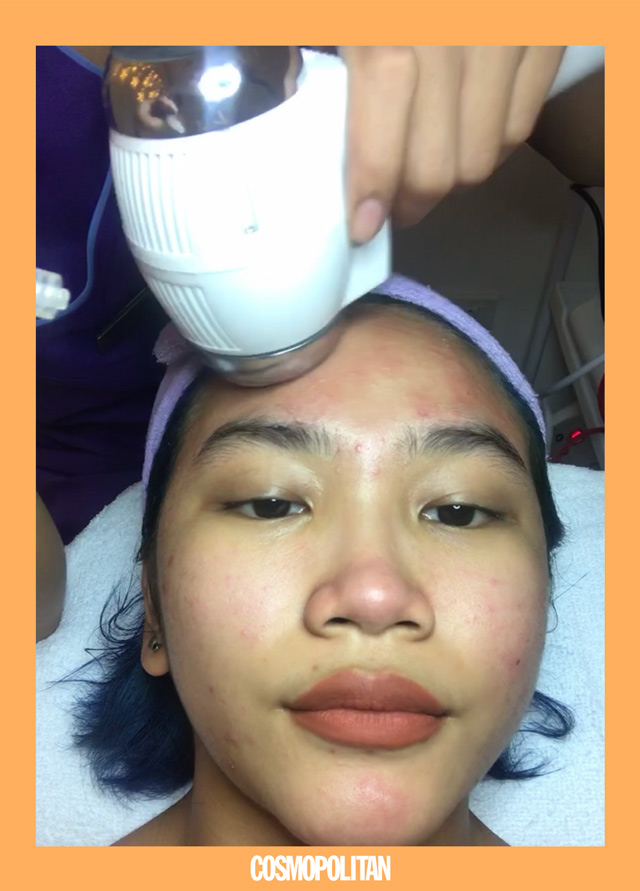 Finally, she spread a calming cream on my face to further reduce the redness. My skin felt pretty good post-treatment, and I was especially glad to see that the blackheads on my nose have disappeared! Days after I had the Hyal-C Facial, my complexion also appeared much brighter and more glowing.
ADVERTISMENT - CONTINUE READING BELOW ↓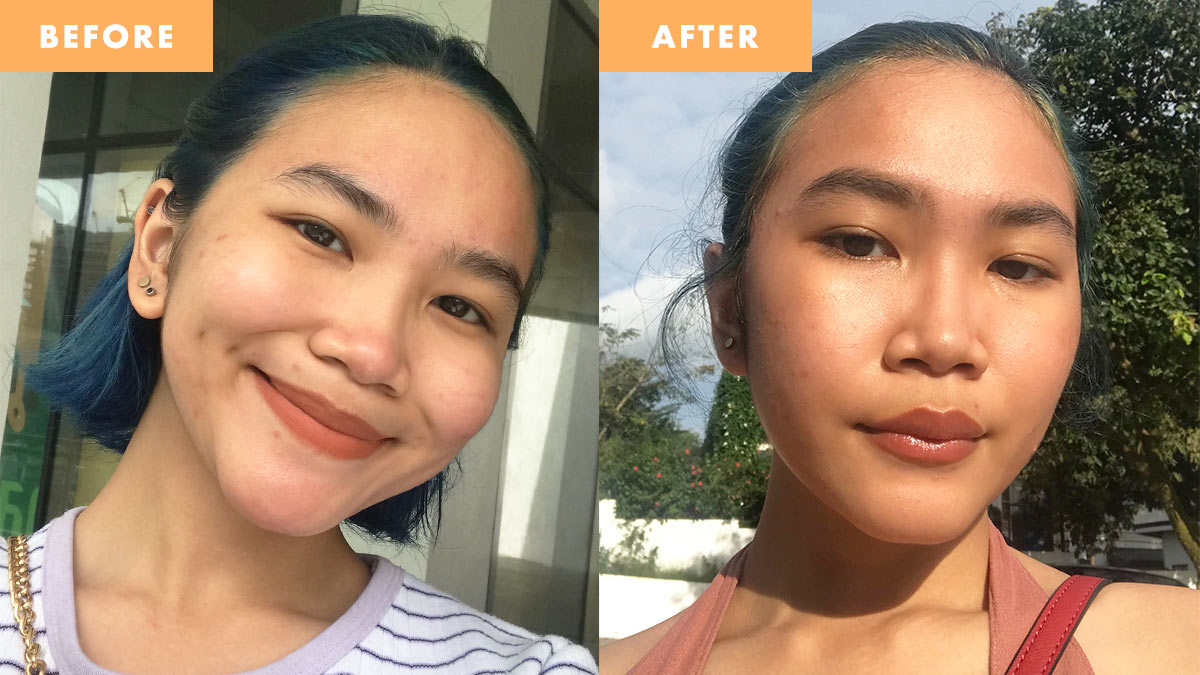 Will you recommend the SkinStation Hyal-C Facial to friends?
The answer is a resounding yes! It's a good starter facial if it's your first time to get one and you have oily and acne-prone skin. It's budget-friendly, plus you get all these wonderful effects on your complexion. The results after the first session will leave you hooked and wanting more!
ADVERTISMENT - CONTINUE READING BELOW ↓
Follow Cheska on Instagram.
EXPLORE COSMO