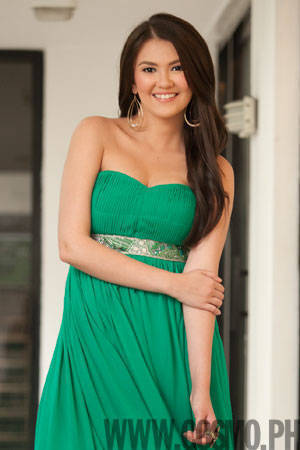 Angelica Panganiban has been through many ups and downs in the public eye, from awards and family reunions, to feuds and relationship intrigues. But, the thing that sets her apart from other showbiz personalities is her ability to stay strong (and well put together, at that!) in difficult times and to not let other people bring her down.

This is why we chose Angelica to be this month's Cosmo cover girl, over a year after she graced the February 2010 cover with her beau, Derek Ramsay. "The August issue of Cosmo is about beauty, breakups, and bouncing back," says editor-in-chief Zo Aguila. "I think of all the celebrities, Angelica perfects this. You know, she's always had that strong personality that she can undergo anything or go through anything and still look absolutely fabulous all the while."

This carefree, devil-may-care attitude was apparent during her cover shoot at 55 Events Place. Though she had such a hectic sched and was feeling under the weather, she glowed for the cameras like the pro she is and animatedly answered all her interview questions.

Photographer Dix Perez affirms how easy it is to work with Angelica, saying, "You don't really have to do a lot because Angelica is one of the most naturally gifted, beautiful women I've shot."

Launch the gallery to see behind-the-scenes photos from the cover shoot, and watch the video on CosmoTV. Check out our What's In My Bag? section to see what Angelica brought to the shoot, and stay tuned for a step-by-step feature on her cover makeup--to help you get the look.

Don't forget to grab a copy of Cosmo's August 2011 issue, which has a bonus Cosmopolitan Beauty mag insert, also with Angelica on the cover!
Continue reading below ↓
Recommended Videos
1434