If your interests include period pieces, attractive people, drama, literal and figurative tea sipping, and bodice-ripping romance, hi and welcome to Bridgerton. The show, which is basically a cross between Gossip Girl and any given Jane Austen novel, features a truly massive ensemble cast—including the titular Bridgertons, the Featheringtons, a fleet of fancy Dukes and Duchesses, and of course, Her Majesty the Queen. And while a lot of the cast are new-ish-comers, I, for one, spent half this show being like "WAIT....where do I know her from?"
Scroll on through for Bridgerton's main players and their previous credits—including some truly fancy sh*t like Dunkirk, Lady Macbeth, Broadchurch, and, in the case of Penelope Featherington, freakin' Derry Girls.
1. Adjoa Andoh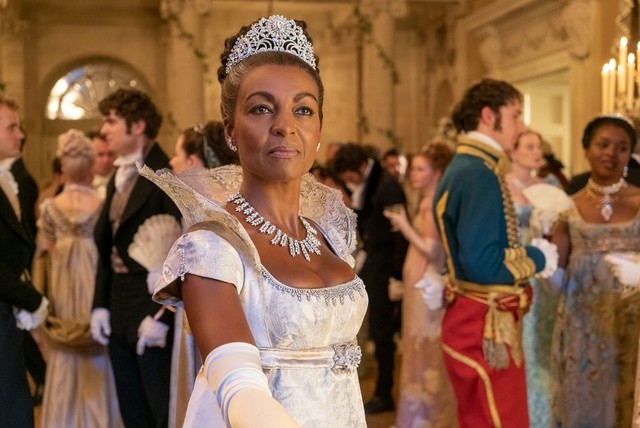 Adjoa Andoh plays Lady Danbury faultlessly, and it's no surprise to find out that she's a veteran actor who's worked with the likes of The Royal Shakespeare Company. Adjoa's had roles in literally every show ever—but if she looks familiar to you, it might be thanks to her stint on Law & Order: UK.
2. Claudia Jessie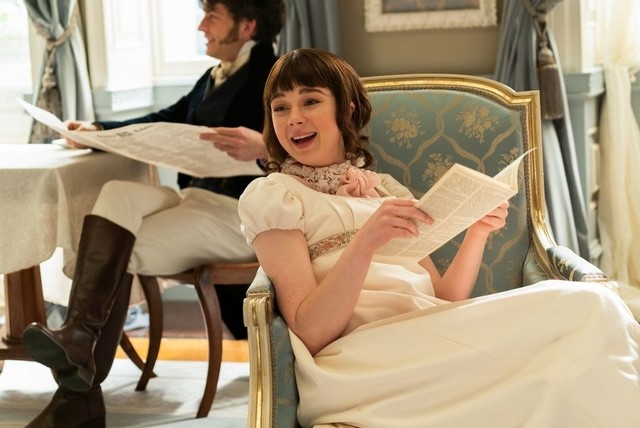 Continue reading below ↓
Recommended Videos
Eloise is my favorite member of the Bridgerton family (she's fully the Elizabeth Bennet of this show), and this is far from the first period piece actor Claudia Jessie has been in. She played Amelia Sedley in Vanity Fair, but I'm personally obsessed with her as the unassuming and supremely loyal Jodie in Line Of Duty.
3. Emma Naomi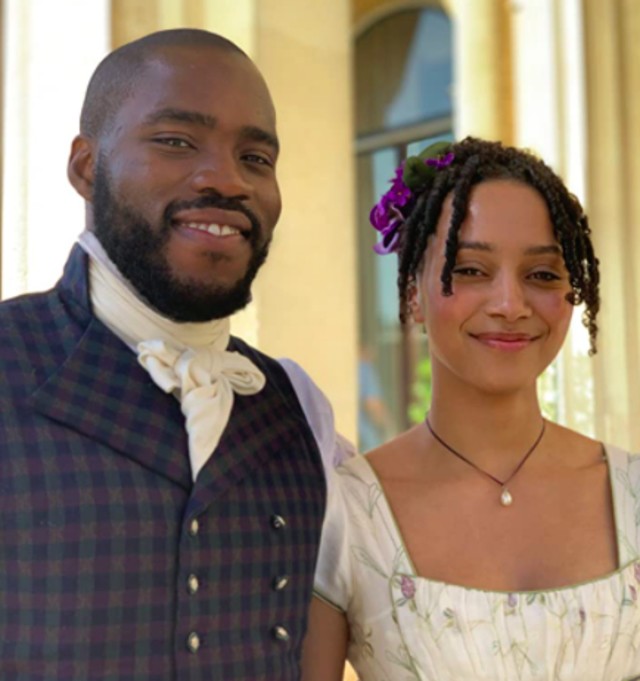 Bridgerton appears to be Emma's first major TV role (way to start off flawlessly), but she's in an upcoming show called Professor T, which also happens to star Ben Miller—aka Lord Featherington.
4. Golda Rosheuvel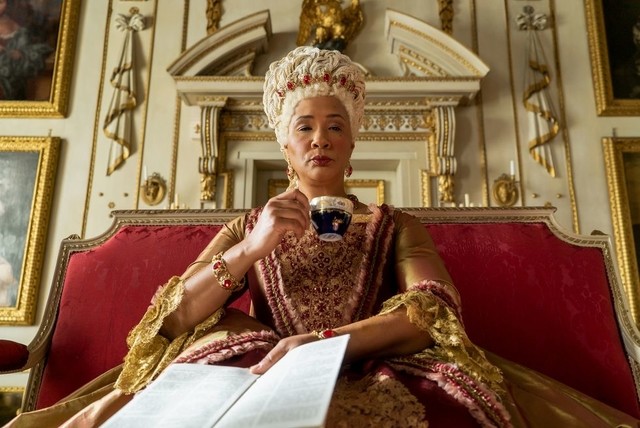 Name a better royal, I'll wait. Golda is sublime as Queen Charlotte—but if you're wondering where else you've seen her, she was in Lady Macbeth alongside Florence Pugh, as well as in Luther. She also stars in the BBC series Silent Witness, which I've never seen but shall now be watching ASAP.
5. Jonathan Bailey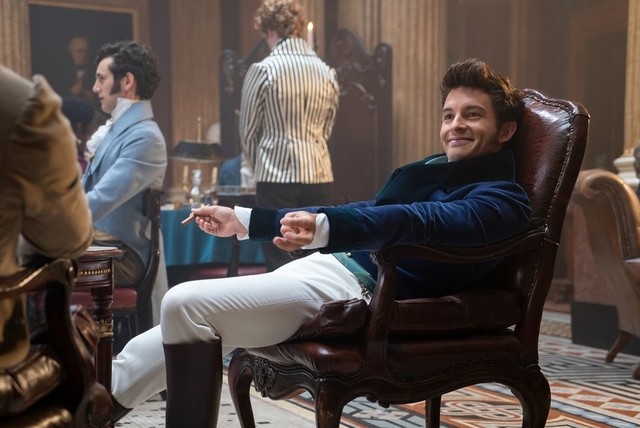 If you're obsessed with Jonathan Bailey, you're not alone. Just pleased be advised that SOME of us (me, I'm talking about me) have been obsessed with him since his turn in Broadchurch, aka the best detective series that's ever been made. Seriously. Watch it.
6. Phoebe Dynevor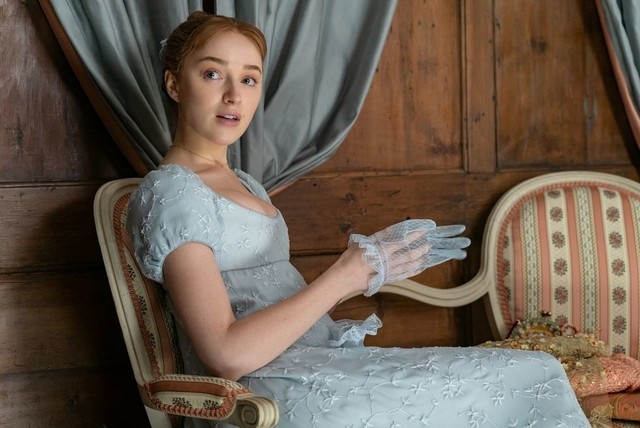 Phoebe Dynevor is a *relative* newcomer (as in, this is her first major leading role), but you've definitely seen her before. Not only does she play Clare in Younger, she played Lotti in Snatch alongside Ron Weasley Rupert Grint.
7. Regé-Jean Page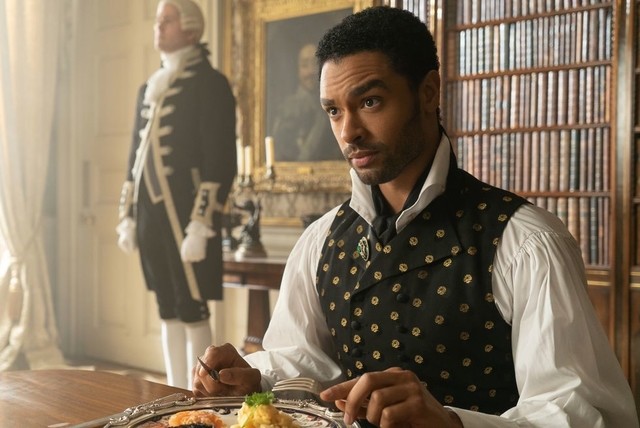 My 2021 mission is to go back and watch literally everything Regé-Jean Page has ever been in, including but not limited to Waterloo Road and his other Shondaland show, For The People.
8. Luke Newton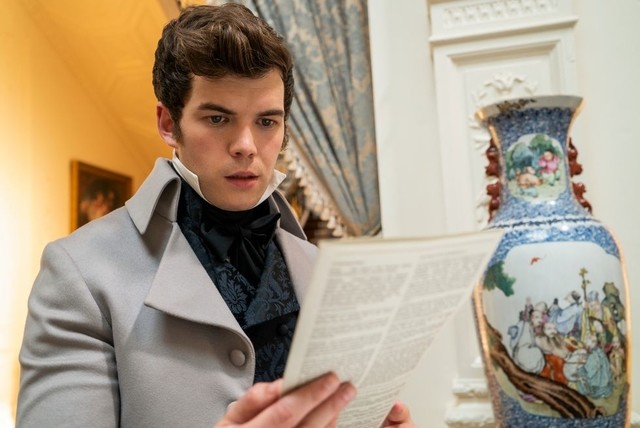 Can't lie, I didn't know this man before Bridgerton—but turns out he's been in quite a few projects. Have you seen Disney's The Lodge? Luke's in that. What about BBC's Doctors? He's in that, too.
9. Luke Thompson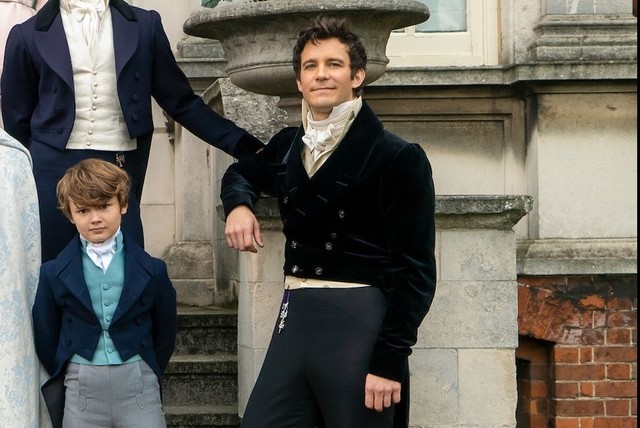 Luke Thompson is a relatively low key actor (by which I mean his IMDb page is a lil sparse), but his prior credits include Dunkirk, so...casual.
10. Martins Imhangbe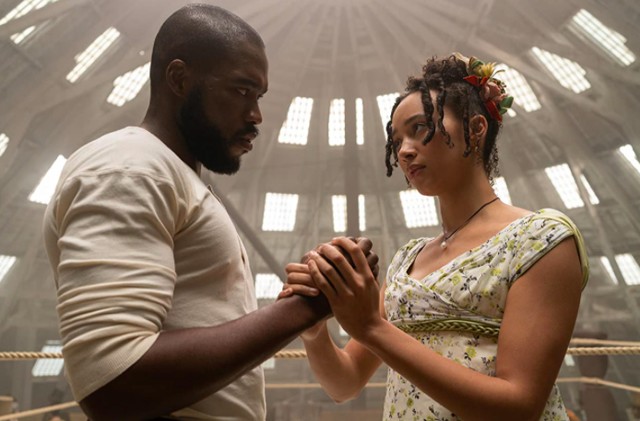 Aside from playing Will in Bridgerton, Martins is probably best known for playing the Duke of Aumerle in The Tragedy Of King Richard The Second. Unclear where Will's story goes in Bridgerton Season 2, but here's to hoping he gets even more screen time.
11. Nicola Coughlan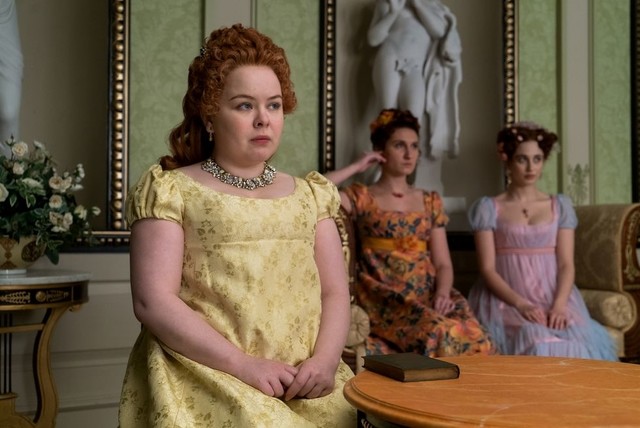 Soooo, Nicola just happens to be in my/your/everyone's fave Irish comedy DERRY GIRLS. If you haven't seen this show, please run, don't walk, to your parent's Netflix account...which you're definitely not stealing. It's vital viewing.
12. Kathryn Drysdale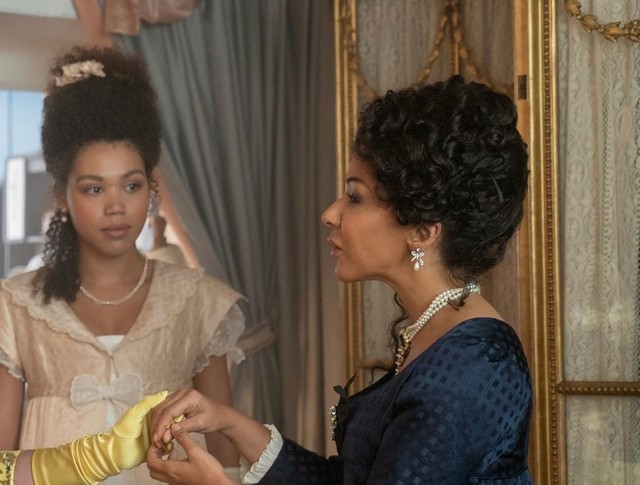 Hi, hello there, Kathryn played Meghan Markle in The Windsors. And she also starred in Vanity Fair and St. Trinians, but obviously, her role as Meghan reigns supreme.
13. Ruby Barker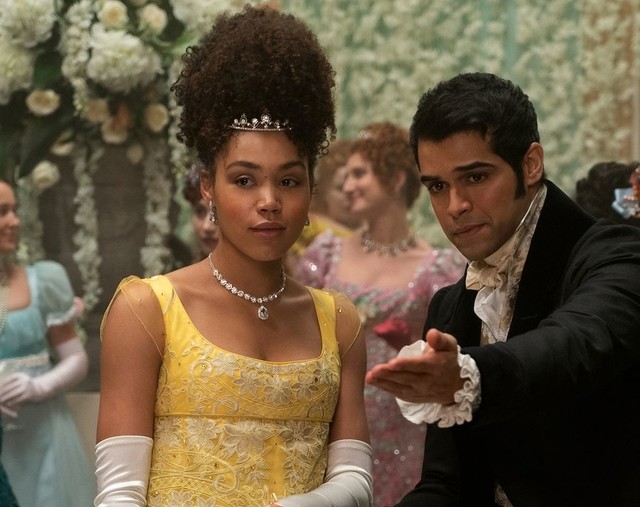 Ruby absolutely nailed the part of Marina, which is her first major role—at least of "Top 10 on Netflix" caliber! Before Bridgerton, Ruby had a starring role in a show called Wolfblood, and was on Doctors.
14. Polly Walker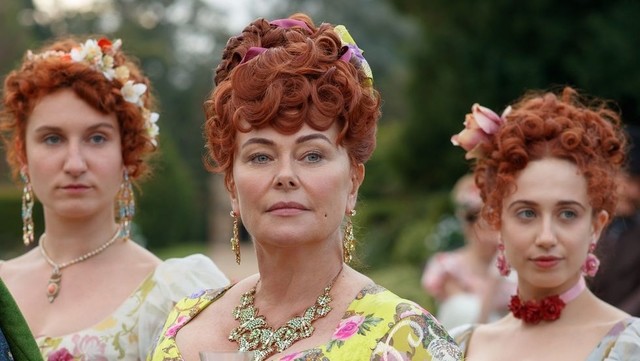 Okay, there's no way you haven't seen Polly Walker in something before this. She's starred in everything from Line Of Duty, to Emma (ya know, with Goop), to Rome, to The Mentalist, to Patriot Games. If you haven't noticed her, you simply haven't been paying attention!
15. Bessie Carter and Harriet Cains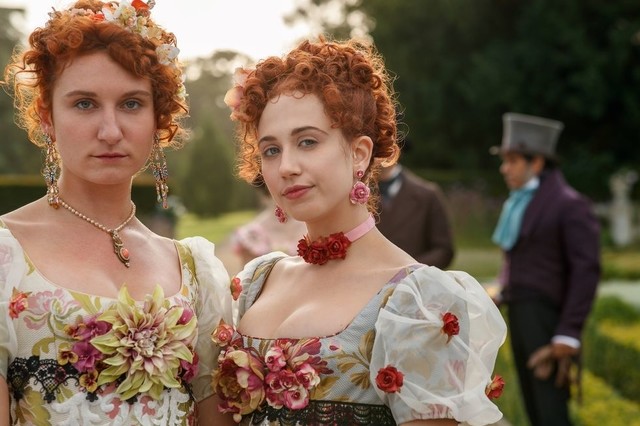 Bessie's whole entire thing is period pieces, so if you love the genre, she should be recognizable from Beecham House, Howards End, Cranford, or Les Misérables. Meanwhile, Harriet has starred in a number of British TV shows, including In The Flesh.
16. Ruth Gemmell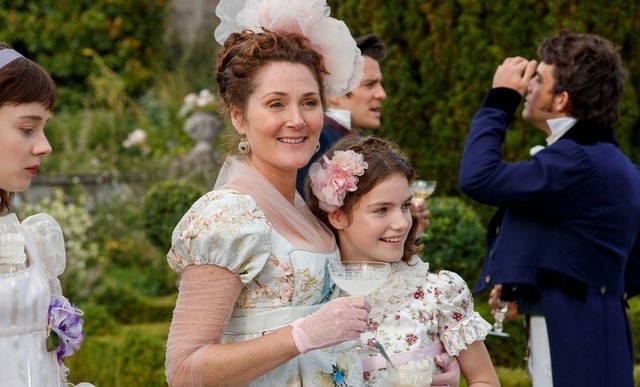 Ruth is another veteran actress, who I personally love from Home Fires, but who you also might known from Penny Dreadful (she played Octavia Putney).
17. Sabrina Bartlett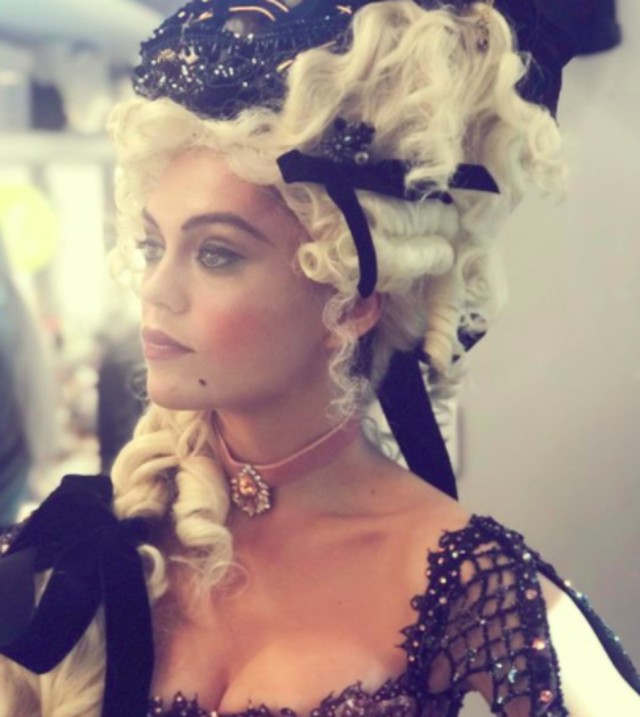 If you're a Game Of Thrones nerd, you'll recognize Sabrina as a handmaid from "The Winds Of Winter." But she's also been in Poldark and Victoria—where she plays Abigail Turner.
***
This story originally appeared on Cosmopolitan.com. Minor edits have been made by the Cosmo.ph editors.
EXPLORE COSMO