Who are the people you consider your closest friends? How long have you known them? Are they the same people you promised to be #BFFs with when you were younger? If you're lucky, the answer is yes. But as we all know, this isn't always the case. While it's normal for people to drift apart, there are also some lost friendships that make you wonder: What happened there? 
And this is something Heart Evangelista has experience with. In a new adulting vlog with husband Chiz Escudero, they answer the Internet's burning questions—including how to deal with a friend who ghosts you and what it's like to "outgrow" a friendship. 
Chiz says, "The best test that you haven't outgrown a friend, notwithstanding the fact that you haven't seen each other for a long time, is when you see each other, parang walang panahon na lumipas. No awkwardness...Parang kahapon lang din kayong nagusap." He continues, "'Yun yung mga kaibigan na puwede mong sabihin talagang pang matagalan...Those are the friends that I cherish more than those [who] happened to be my friends because we're doing something together now."  
ADVERTISMENT - CONTINUE READING BELOW ↓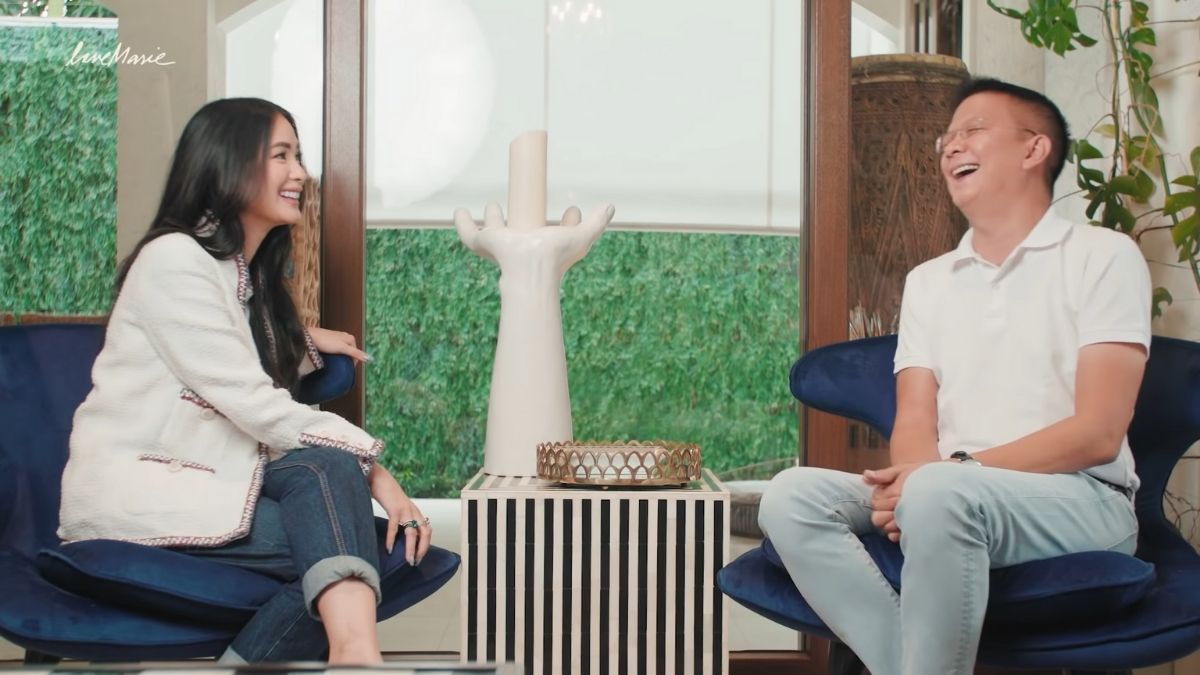 Heart adds that she has experience with "taping friends," people she was friends with because of work, and some of those relationships developed into something real friendships. The also actress gets real about the friendships she's lost, though: "I must admit, it does make me sad whenever I think about friendships that all of a sudden aren't there anymore. You don't know what you did wrong. You feel like [you were ghosted]. I don't understand that." 
ADVERTISMENT - CONTINUE READING BELOW ↓
Recommended Videos
Chiz advises, "Well, sooner or later, you'll be more secure with respect to who you are, have more confidence that for as long as you didn't do anything wrong or bad, there's no reason to feel you bad whether ghinosting ka o 'di na lang nagpakita." Heart shares that sometimes she feels dumb when she gets excited about a friend who in turn, just brushes her off—na parang siya yung naghahabol. To which, Chiz answers, "Kahit naman patuloy kang maghabol sa ganong klaseng tao o kaibigan, wala namang masaman doon. You're still being friendly."
And if they don't come around? "You're still not doing anything wrong, so what did you lose?," he stresses. "You're not doing anything wrong. You're not doing anything wrong whenever you approach them, whenever you feel like you're close and she does not. Just put it in the back of your mind na hindi mo siya maaasahan kung sakasakali."
ADVERTISMENT - CONTINUE READING BELOW ↓
Watch the full video below to hear about topics like LDRs, politics, and more:
Adulting with Chiz
***
What does your zodiac sign say about you? Subscribe to Cosmopolitan Philippines and find out!
Follow Ysa on Instagram.
EXPLORE COSMO