Our ultimate childhood crush Daniel Radcliffe is starring in another season of the Warner TV comedy series Miracle Workers! Season 2, which is called Miracle Workers: Dark Ages, is set in medieval times and tells the story of friendship, family, and ~trying not to be murdered~. 
In Dark Ages, Daniel plays Prince Chauncley, a pampered royal who loves playing with his pet ducks (who doesn't?!). However, there's a lot of pressure on him since he comes from "a long line of murderous tyrants." In fact, his terrifying warlord dad already committed several famous murders by the time he was Prince Chauncley's age.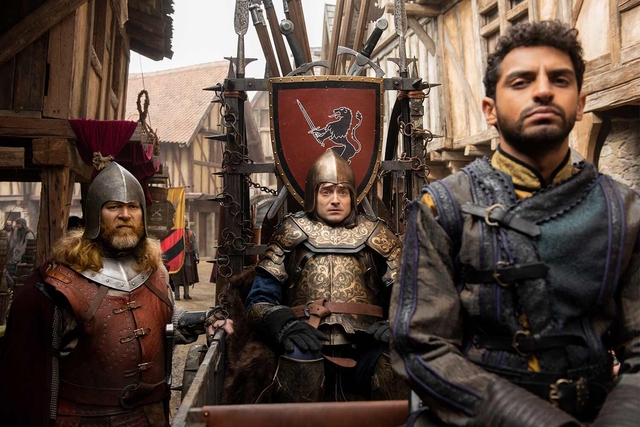 Daniel stars alongside Steve Buscemi (a peasant named Eddie Shitshoveler), Geraldine Viswanathan (Eddie's smart daughter Al), and Karan Soni (Prince Chauncley's "babysitter" Lord Vexler).
Want to know more about Daniel's character? Here's what went down during his interview with Warner TV last October: 
Continue reading below ↓
Recommended Videos
What excites you the most about the show?
It's just really funny, the jokes ultimately. I know that sounds like an overly simple thing to say about comedy, but I just think it's Simon Rich (series creator) and the writing team's sense of humor. I'm always excited for a show to exist that is so silly and ridiculous and stupid, but also really smart and clever and heartfelt. I think that's a really hard thing to do as a writer. I wouldn't be able to do that, I think, or create something that could totally bounce from one thing to the other. And they manage it really brilliantly.
What were your first impressions when you walked on set in Prague?
It's the biggest set I think I've been on since [Harry] Potter. I would walk through a door expecting it to end. You [would go through] a door and, oh no, it's just another courtyard or another part of the castle. It just goes on and on and on. So yeah, it's been amazing. And being in Prague has been lovely. I have a lot of friends who have filmed here so I've heard lots of wonderful things about the city and the crew and what it's like to film here. And it's all true. It's a lovely city and the crew and everybody we've got working with us is amazing.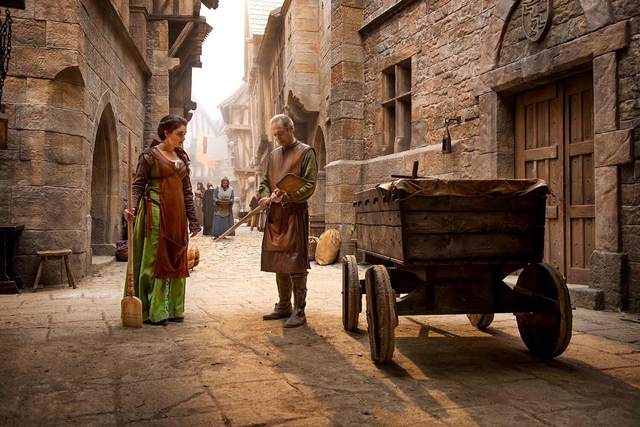 How different is Prince Chauncley from Craig whom you played in the first season?
He's very different. I mean, Craig had his flaws, but he was ultimately a very good, very hardworking person. Chauncley is incredibly stupid, incredibly lazy, really, and has no self-awareness at all. It's not that he's a bad person at all. He just has lived in such a bubble of privilege for his entire life that he doesn't even really know that people's lives are different from his, at the beginning of the story. And his journey throughout the series is one of, somebody kind of realizing how different his life is and questioning whether he really wants that life for himself. He's questioning the relationships that he has to the things around him more than he ever has at first.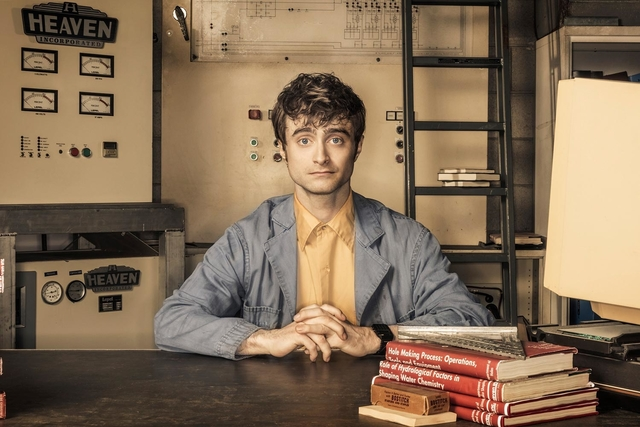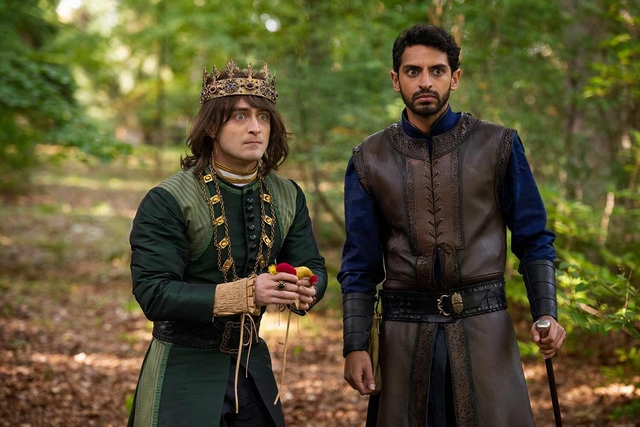 There are similarities I suppose, in that for different reasons they're both quite scared. They're both quite afraid of various other forces in their life that they don't really know how to control. I'd say Craig and I were quite similar in a lot of ways. And Chauncely and I are not. I hope not. His main quality is that he's very, very stupid and he's very fun for me to play.
What is the funniest or weirdest thing that happened to you on set?
I suppose all the stuff with the ducks has been a lot because it was one of those things where a writer will have an idea and then the practicality of actually filming that is starkly different from what they thought. Because ducks are going to do whatever ducks want to do. You can't really train a duck. You can train them to sort of stand still and eat food off a spoon, but that's about it.
So the way we do that, the way we filmed the ducks, is that I stand if we're doing a scene where they're moving around and they're around me, I stand on my starting position and then three guys holding little wooden fences come and stand around me like a triangle shape. And they make these this little pens and then other people come along with the ducks and just put the ducks inside the pen and they shout "rolling" and "action" and on "action," they take out all the fences and then you release the ducks and then you just see what they do. So I suppose the first day filming with them was pretty weird and in a way it's lovely.
You can catch episodes of Miracle Workers: Dark Ages on Warner TV. Watch the series' full trailer here: 
***Answers have been edited for clarity. 
Follow Lily on Instagram.