On October 4, 2019, the Miss World Philippines organization released an official statement regarding the dethronement of Miss Eco Teen Philippines 2019 winner Vanessa Mae Walters. Vanessa was stripped of her crown because of "misrepresenting her credentials," "unprofessional behavior," and "indecency."  
Following this announcement, Vanessa reposted a series of Instagram Stories over the weekend that seem to be alluding to the issue. 
One IG Story quotes Vanessa's answer during the Miss World Philippines Q&A portion, when she was asked about an important life lesson that she learned the hard way: "I think the hardest lesson I've learned in my life is being true to myself and learning to be less authentic than I ever thought I should and I would ever be. I think that the more valuable and sensitive I have come into being in this society has been the hardest lesson I have learned in today's generation."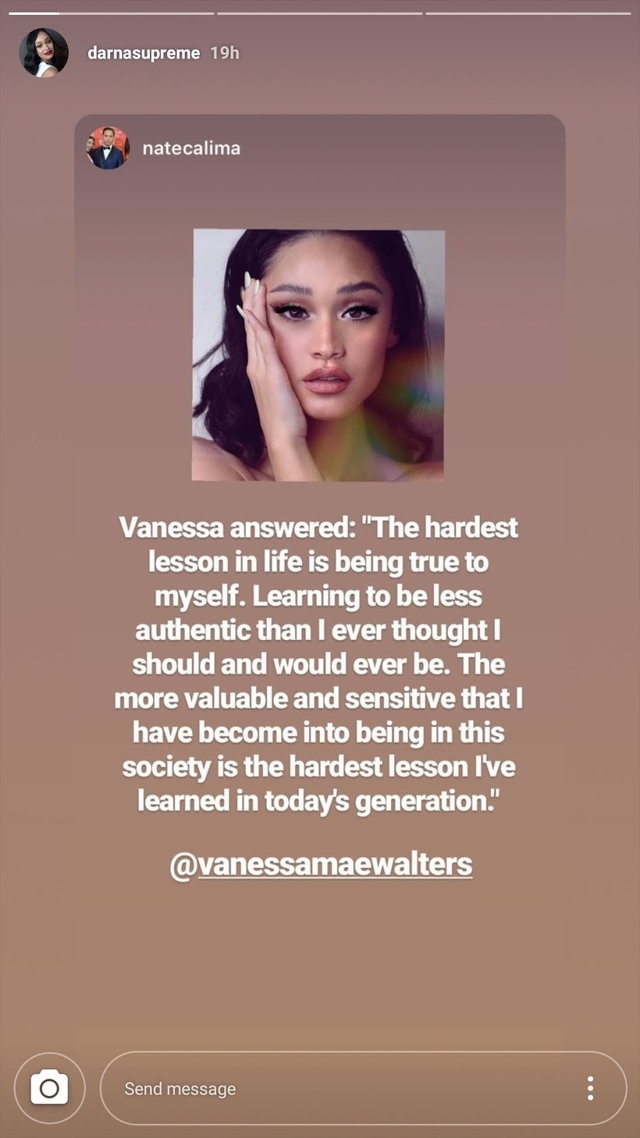 Continue reading below ↓
Recommended Videos
Another post dubs Vanessa's beauty queen walk as the "Deadma Walk!"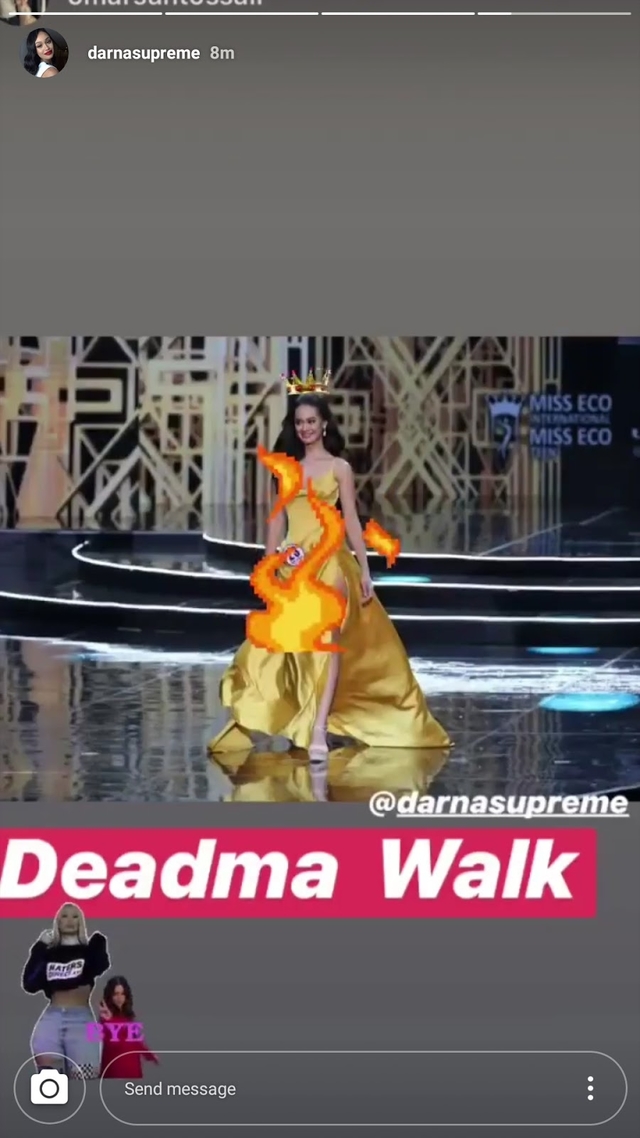 Vanessa also shared messages from fans! One of them reads: "I'm on your side. You should sue that organization for shaming you publicly and breaching your right [to] privacy. I could just imagine the pressure you're in, the negative impact [on] your well-being."
Vannessa's supporters are also saying that the current sitch counts as "bullying," and are calling out online trolls for attacking the beauty queen.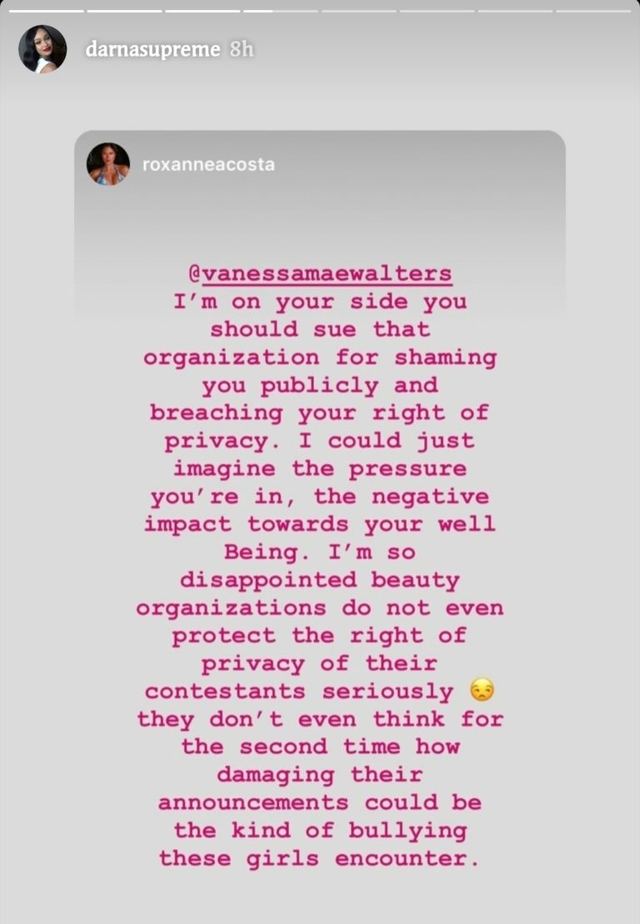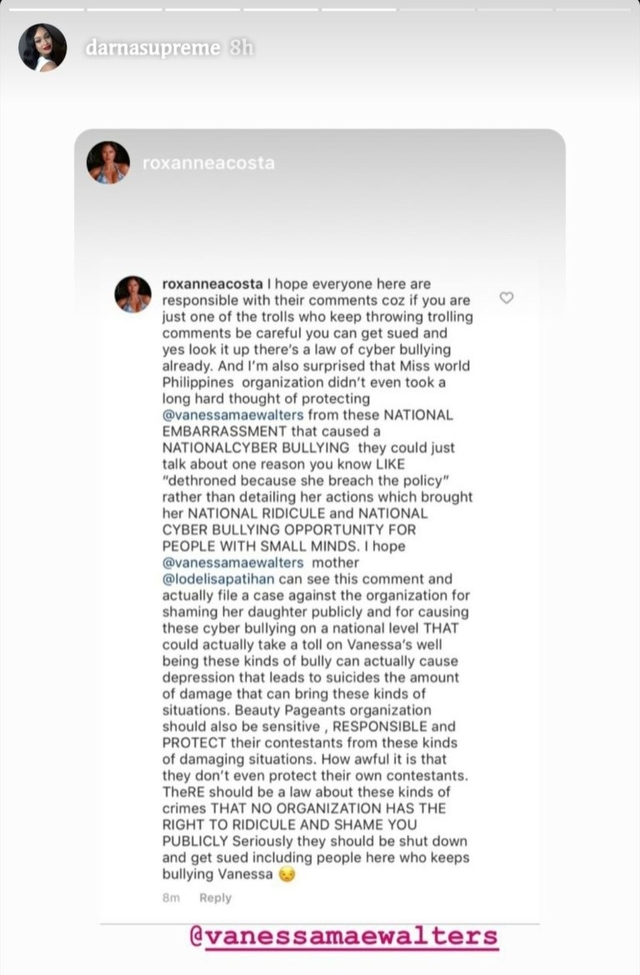 Vanessa, who spent most of her childhood in Australia and returned to the PH when she was 12 years old, was crowned Miss Eco Teen Philippines on September 15, 2019. Rappler reports that she is currently studying law and philosophy at Harvard University.
Follow Lily on Instagram.