After reminding husbands to date their wives, Doug Kramer shared more tips on how to nurture a lasting relationship in an Instagram Stories Q&A. "Put the Lord at the center of your relationship. Love and respect her. Do the things you're supposed to do and not be focused on what she needs to do."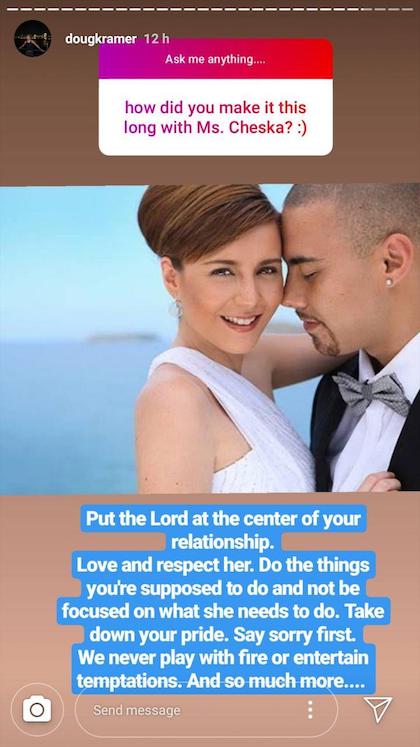 He added, "Take down your pride. Say sorry first. We never play with fire or entertain temptations."
ADVERTISMENT - CONTINUE READING BELOW ↓
His wife, Chesca Garcia-Kramer, had a question for him, too. "Why do you love me so much?" Doug posted a side-by-side photo of Chesca in their early days and another photo of Chesca after giving birth. He said, "Because I was so attracted to you! Then I realized I loved you even more when we got married and had babies!" Aww!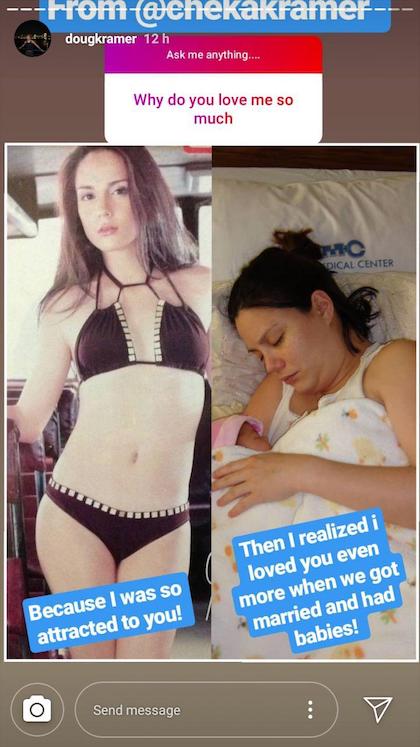 Speaking of babies, Doug revealed that they're trying to have their fourth this year. "A bit more tedious than usual but hopefully soon!"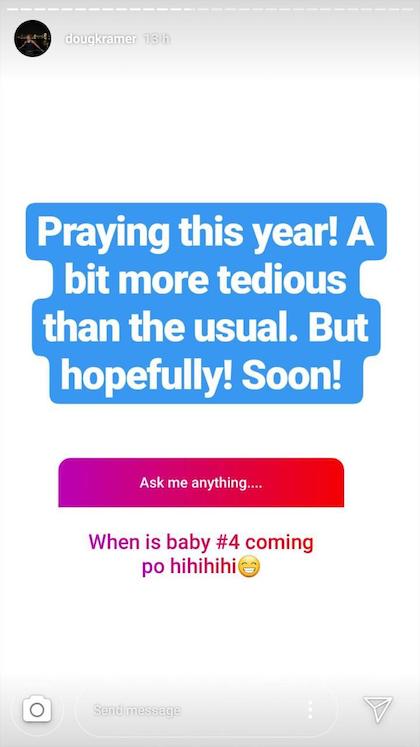 Follow Dyan on Instagram.