*May 21, 2021 Update*
Netflix is giving us a mandirigmang-mabaylan (warrior-shaman) leading lady through its new series Trese, and we SERIOUSLY cannot contain our excitement. Here's everything you need to know about the animated show, including when you can finally stream it: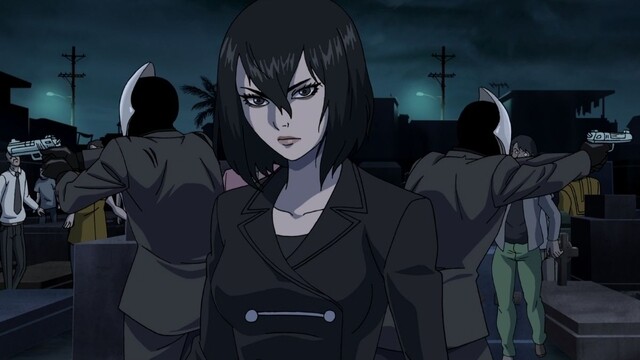 What is Trese about? 
It's based on the popular Philippine graphic novel created by Budjette Tan and KaJO Baldisimo and is set in a version of Manila "where the mythical creatures of Philippine folklore live in hiding amongst humans." The lead character is named Alexandra Trese and she "finds herself going head to head with a criminal underworld comprised of malevolent supernatural beings." 
Continue reading below ↓
Recommended Videos
The official Netflix description for the series reads: "When the cops are stumped, Alexandra Trese is there to protect Manila from threats of the supernatural kind." EXCITING! 
Who's in the cast of Trese? 
On March 8, Netflix announced that they've tapped Filipina actress Liza Soberano to voice Alexandra Trese in the OG Filipino version of the series, while Shay Mitchell (who is Fil-Canadian) will voice the English dub. 
In an interview with SYFY Wire, Trese's creators shared that the protagonist was supposed to be a man named Anton Trese. However, Budjette Tan wanted to create something new, and "there hadn't been a hard-boiled, female lead in Filipino noir comics." So...Anton's daughter Alexandra was created!
In the same interview, KajO Baldisimo said: "[Alexandra] is a badass, but she's also graceful. She needs to be a 'ballerina' and a 'hunter' at the same time. I need to always visually represent her with those qualities while in action, fighting an enemy or while being stationary, just interrogating suspects." 
According to a press release from Netflix, Liza shared: "It's an honor to be the voice of an iconic character such as Alexandra Trese. I'm a huge fan of Budjette and KaJO's award-winning Trese comics. Maraming salamat! Excited na 'ko!"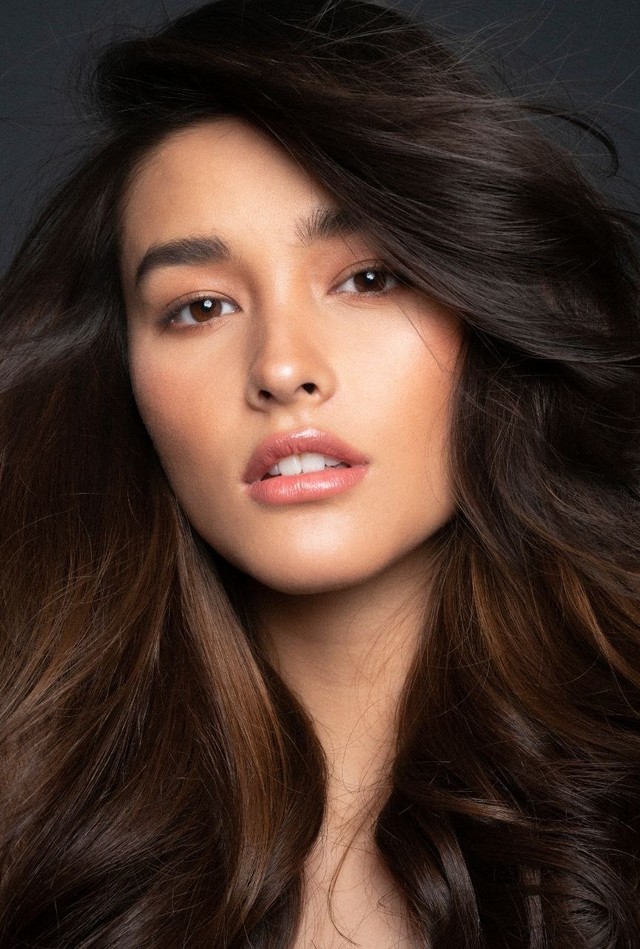 Meanwhile, Shay also gushed over the project, saying: "I'm so excited to be a part of a unique and amazing project like Trese, and to voice a character as brilliant as Alexandra Trese. Philippine folklore is rich and fascinating, and I am thrilled to be a part of the team bringing this story to life."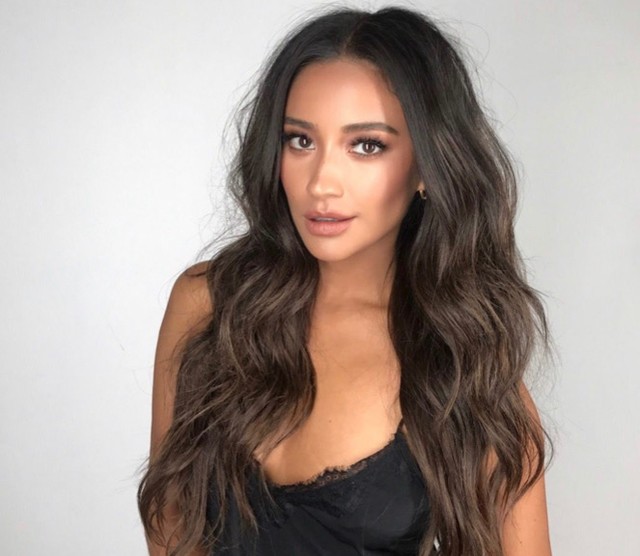 Here's the complete Filipino language voice cast: 
• Liza Soberano - Alexandra Trese
• Simon dela Cruz - The Kambal (Crispin and Basilio)
• Apollo Abraham - Captain Guerrero
• Christopher Carlo Caling - Hank
• Eugene Adalia- Anton Trese
• Cheska Aguiluz - Miranda Trese
• Christian Velarde - Nuno
• Bryan Encarnacion - Datu Talagbusao
• Nica Rojo - Ramona
• Jo Anne Orobia-Chua - Emissary
• Jose Amado Santiago - Marco
• Steve dela Cruz - Maliksi
• Rene Tandoc - Mayor Santamaria
• Steffi Graf Bontogon-Mola - Young, Teen Alexandra
• RJ Celdran - Santelmo, Señor Armanaz
• Elyrey Martin - Ibwa, Dominic
• Steven Bontogon - Jobert
The English language voice cast:
• Shay Mitchell - Alexandra Trese
• Griffin Puatu - The Kambal (Crispin and Basilio), Bantay
• Matt Yang King - Captain Guerrero, Dominic
• Jon Jon Briones - Hank, Xa-Mul
• Steve Blum - Datu Talagbusao, Ibwa
• Carlos Alazraqui - Anton Trese, Santelmo
• Manny Jacinto - Maliksi
• Eric Bauza - Nuno the Snitch, Bagyon Lektro
• Darren Criss - Marco
• Nicole Scherzinger - Miranda Trese
• Lou Diamond Phillips - Mayor Sancho Santamaria
• Dante Basco - Bagyon Kulimlim
• Rodney To - Aswang market guard, Man in drag
Check out these first-look images for the show: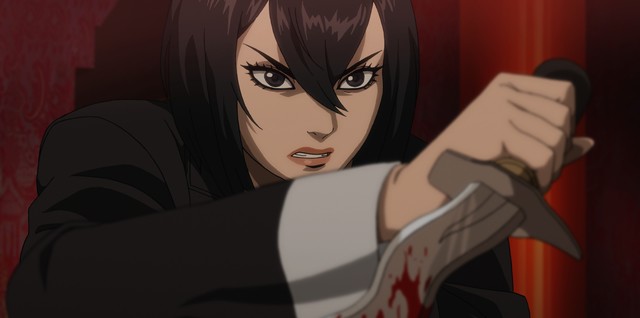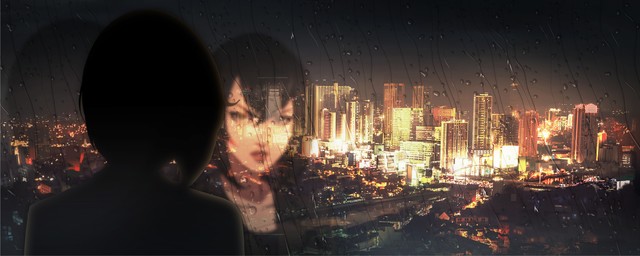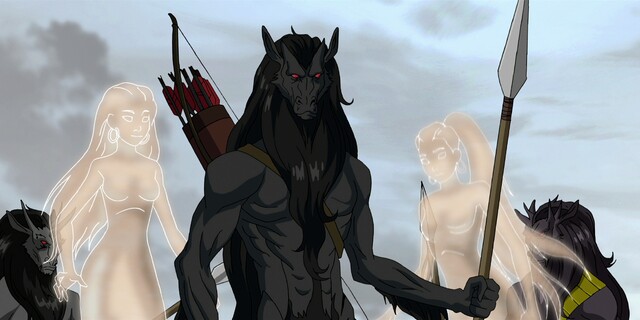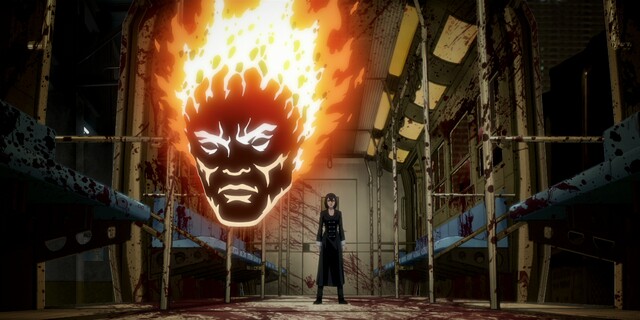 When can we watch Trese? 
Trese will be premiering on Netflix on June 11, 2021. The show's trailer was released on May 21, and it's seriously impressive! The vid starts with a news report of a train *breaking down* over the Guadalupe bridge. It was found with looots of blood...but no bodies. We are then introduced to Alexandra Trese, and to other characters of the story including Crispin, Basilio, Nuno, and Alexandra's family. 
Below is the English-dubbed version of the trailer starring Shay Mitchell: 
We can't wait to stream this! 
***
We're officially on Viber! Be part of our growing community and subscribe to Cosmopolitan Philippines now!