We predicted it, but now we have *solid proof*: Thai series Girl From Nowhere is officially number one on Netflix Philippines! KITTYCHICHA, aka Nanno, took to Instagram Stories to thank fans because Girl From Nowhere has been on the top spot since May 8, only one day after Season 2's release. KITTYCHICHA wrote: "Salamat po it means a lot even for the devil."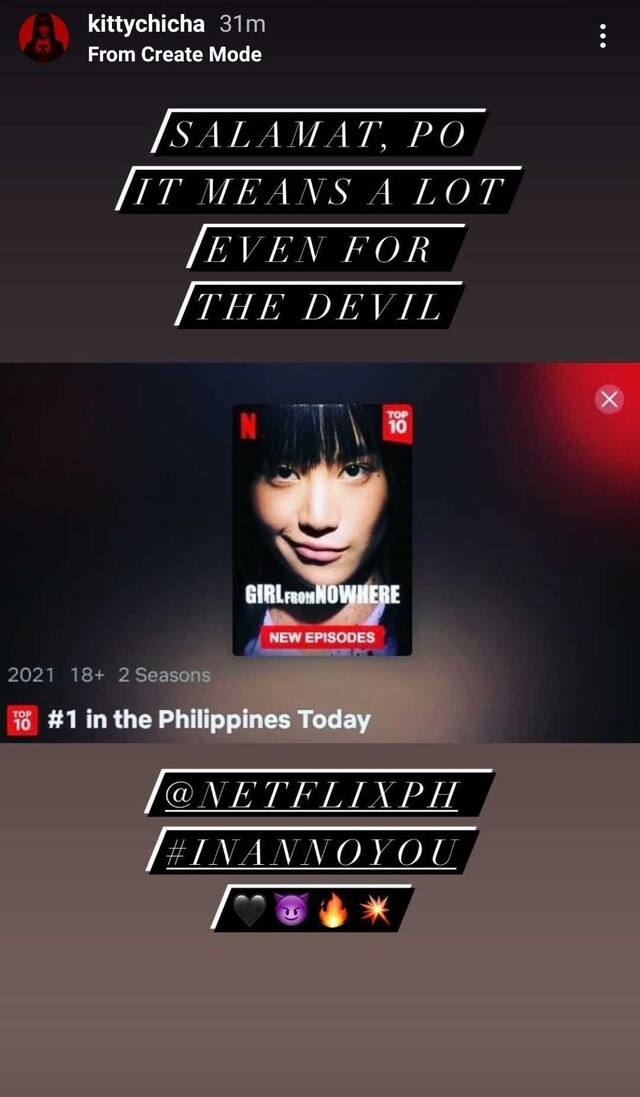 ADVERTISMENT - CONTINUE READING BELOW ↓
In Girl From Nowhere, a mysterious ~being~ called Nanno transfers to different schools and exposes everyone's deep, dark secrets. The series' episodes are actually based on real social issues in Thailand. Season 1 was aired back in 2018 and Season 2 dropped exclusively on Netflix on May 7, 2021. Many fans are also hoping for a third season, especially after the second season's intense ending and the introduction of another *mysterious* character named Yuri. 
Where Nanno's trademark Girl From Nowhere laugh came from 
In a roundtable interview with PH press, KITTYCHICHA shared that Nanno's distinct laugh was meant to sound inhuman: "The first time that we thought about this, I felt like since she's like a devil, and now she's trying to blend with human society, there must be something 'off' about her. And I felt like when she's laughing it's like, 'Seriously?' or like, 'Is this true? Is this real? What are you guys doing?' Things like that. So she doesn't even know how to laugh like a human being...Every time she laughs it's like right from her heart, her soul, her bones, everything." For more Girl From Nowhere facts, click here. 
ADVERTISMENT - CONTINUE READING BELOW ↓
Recommended Videos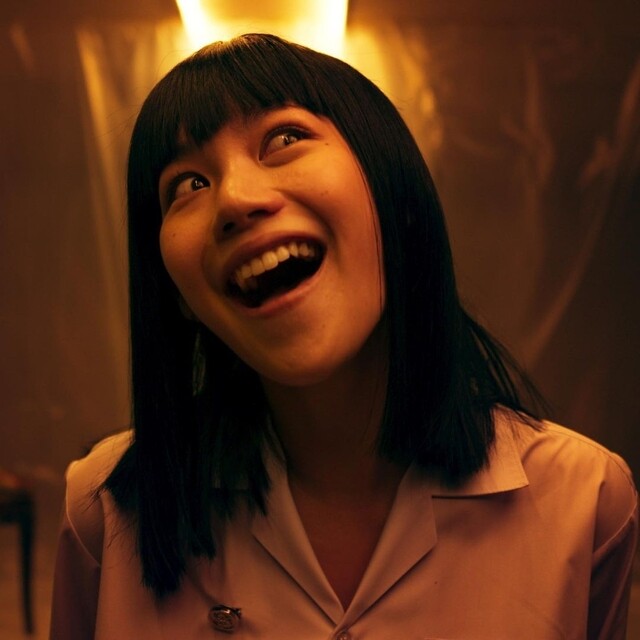 ***
We're officially on Viber! Be part of our growing community and subscribe to Cosmopolitan Philippines now!
EXPLORE COSMO