If you are a fan of both Gossip Girl and Netflix'sYou, you have definitely at some point thought "yeah, Dan Humphrey could have turned into Joe Goldberg." I mean, it's true. Dan literally ran a website where he tracked the whereabouts of Manhattan's elite, and Joe Goldberg is a legitimate stalker and serial killer. It's not even a little bit of a stretch.
You probably haven't noticed, though, that Penn Badgley isn't the only Gossip Girl alum who went on to play a murderer. I don't want to alarm anybody, but like, the entire Constance Billard and St. Jude's Class of 2009 currently has blood on their hands. Yes, I know we should be keeping the actors separate from their characters, but as someone who has watched the entire Gossip Girl series about seven times, I'm in too deep. I'm convinced that Blair Waldorf is a real person, and there's nothing you can say to change my mind. Anyway, here are all of the Upper East Siders who turned out to be killers.
Dan Humphrey Became Joe Goldberg
Damn. Nobody plays a book-loving stalker from Brooklyn quite like Penn Badgley.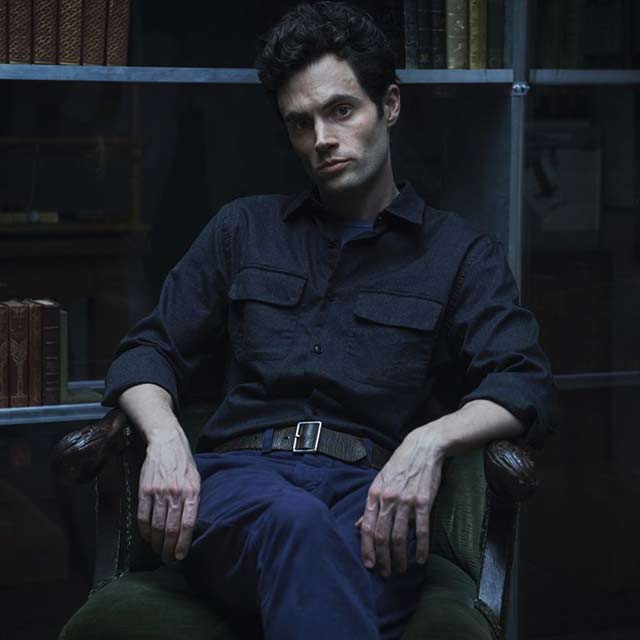 Continue reading below ↓
Recommended Videos
Serena Van Der Woodsen Became Emily Nelson
A mysterious blonde with an insane wardrobe and a habit of disappearing and changing her name? You could honestly be talking about Serena van der Woodsen or Emily Nelson from A Simple Favor, and I wouldn't know the difference. It's also important to note that technically, Serena thought she killed someone for a quick minute.
Chuck Bass Became Kent Galloway
ICYMI (you definitely did, because it got canceled after three episodes), Ed Westwick briefly played a 1980s serial killer in a show called Wicked City. Honestly, I only made it through like 15 minutes of this show in 2015, but for the purpose of this list, I'm glad it exists.
Nate Archibald Became Tex Watson 
Chace Crawford played Tex Watson from the Manson Family in Charlie Says. Which, speaking of stuff you might have missed, was the Manson movie without Leonardo DiCaprio and Brad Pitt in it. (Nope, not that Hilary Duff one. The other one.)
Blair Waldorf Became Rebecca Evans 
Uh...Leighton Meester's character in The Roommate is kind of like the college girl version of Joe Goldberg from You. She becomes obsessed with her roommate, and kills the people around her who get in the way. 
So, uh...I guess let's just hope this creepy little pattern doesn't carry over into the Gossip Girl reboot?
***
This article originally appeared on Cosmopolitan.com. Minor edits have been made by the Cosmo.ph editors.