After Selena Gomez dropped her highly anticipated new single, "Lose You to Love Me," our day has been extremely eventful. Why? Oh, I dunno, probably because Selenators everywhere think the song is a not-so-subtle dig at her ex-boyfriend Justin Bieber...who recently married Hailey Baldwin, his former-ex-girlfriend-turned-wife. This weird three-way drama has been going on for approximately 5ever, and now, Hailey's recent Instagram activity has given Jelena stans the perfect bait to come for her yet again.
After the release of "Lose You to Love Me," Selena fans were completely outraged by Hailey because it looked like Hailey was shading Selena for shading Justin. It's a lot to keep up with, I know, and I am sorry!
On Instagram, literally moments after the song's release, Hailey posted a screenshot to her Instagram Story of Summer Walker's song "I'll Kill You." It wasn't a good look.
Naturally, Selena fans started calling out Hailey. Some people online claimed that Hailey was actually threatening to kill Selena (which is honestly such a reach), while others swarmed Hailey's IG with quotes from Selena's song and dragged Justin for moving on from Selena so quickly post-breakup.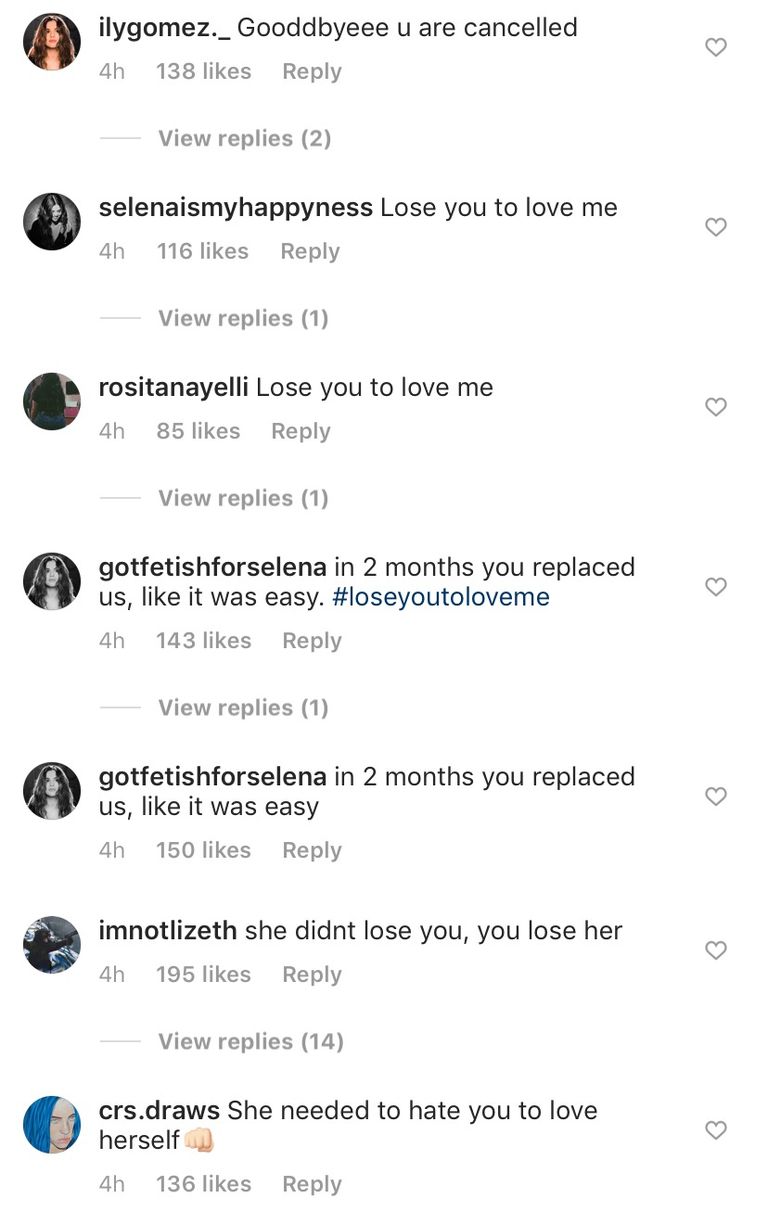 Continue reading below ↓
Recommended Videos
Following the online backlash, Hailey made sure to speak her truth. After Just Jared posted about the drama to its Instagram account, Hailey replied and said, "Please stop with this nonsense...there is no 'response.' This is complete BS." Hailey later deleted her comment, but since the internet is forever, there are screenshots—duh!
So what does this all mean, exactly? Welp, it mainly means Selena fans will never not hate Hailey, so long as Justin is married to her. Only time will tell if there's more Selena shade directed toward Justin and Hailey, so we'll just have to wait for another new single. Fab!
***
This article originally appeared on Cosmopolitan.com. Minor edits have been made by the Cosmo.ph editors.