I'm sure I'm not the only one who fell completely in love with Ji Soo's character Tae-o (aka Mr. First Love) in the Netflix Original Series My First First Love. TBH, it was the first Korean drama I watched where I literally couldn't choose between the two male leads! Jung Jin Young, who plays Tae-o's best friend and "rival" Dohyeon (aka Mr. Last Love), was equally adorable, of course. 
In Season 1 of the show, both guys try to come to terms with their feelings for Song-i (Jung Chae Yeon). The eight-episode season ended with *SPOILER ALERT* Tae-o finding out that Song-i and Dohyeon have been dating all this time! What a cliffhanger, right? Never fear, because MFFL promises to answer all our burning questions in Season 2! 
And FYI, one of Ji Soo's favorite lines from the series is when Tae-o tells Dohyeon, "If you are really a good guy, then you won't make her feel confused." PREACH!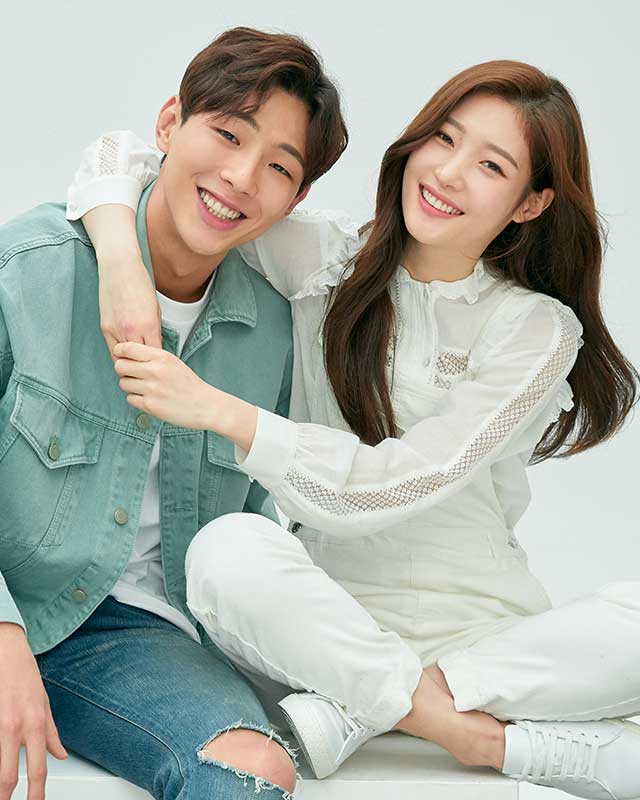 ADVERTISMENT - CONTINUE READING BELOW ↓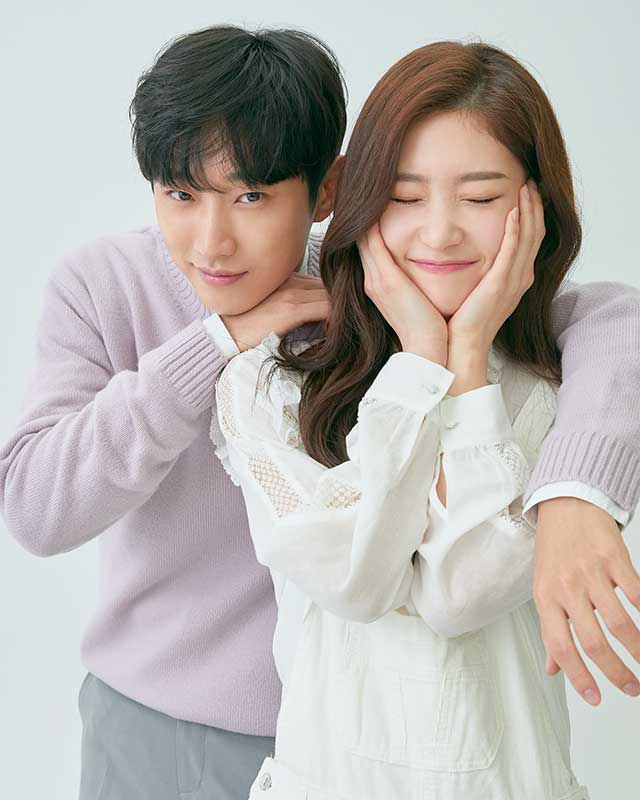 So imagine my excitement when I got the chance to talk to Ji Soo via video call! I got to ask him about his favorite memories with the show's cast, why K-dramas are so lovable, and what we should look forward to in Season 2!  
What do you like and dislike most about your character? Will we see a more mature Tae-o in Season 2? 
The trait I like about him is that he has a good heart and he's a very pure character. He's not really calculating anything when it comes to human relationships. The traits that I don't really like about Tae-o is that he might not be good at reading the atmosphere sometimes. And he could come off as an idiot...sometimes. 
Because of all those traits, if you look at it from the outside, he's a character that will make you think, "I wish I had a friend like him." In Season 2, I believe that you will be able to see a more mature Tae-o because he will be more convinced of his feelings. I would say that Tae-o would grow up more. 
What's your favorite scene from Season 2? 
A particularly memorable scene for me from the show is from the first part of Season 2. I was actually in a dream. And in the dream, I would talk to Song-i and I would run through a field of reeds. And those reeds were in purple colors and it was very dreamy and beautiful, so that was quite memorable.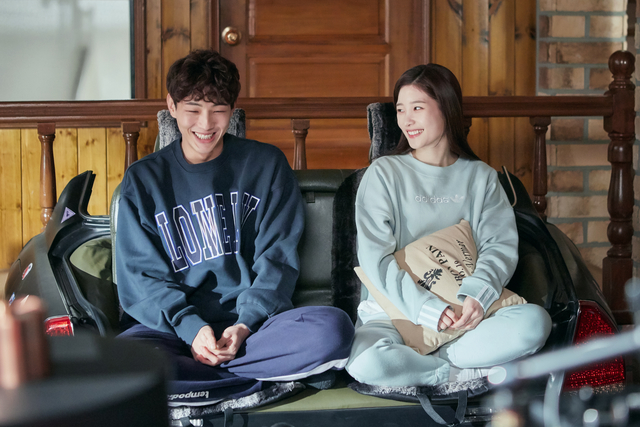 Why do you think K-dramas are loved all over the world? 
I think K-drama is becoming more diverse as time goes by. We have many dramas with unique characteristics. Another reason is that the Korean lifestyle is portrayed in the dramas, so people who are curious about that lifestyle see how Koreans dress, how they do their makeup, how they style themselves, and how they hang out. 
I was actually talking with the show's director and he said that watching this show is very important to give people context about the lifestyle of young Koreans, and I agree with it. When I watch shows that feature lifestyles of young adults from different countries, I find it very interesting. I think audiences from other countries feel the same way [about Korean shows].  
ADVERTISMENT - CONTINUE READING BELOW ↓
Could you tell us more about college life in Korea? Do students usually end up living together? 
I wouldn't say that I spent too much time in normal college life, and I had this question myself. I was able to hear [about it] from my friends and watch documentaries about college life in Korea. I saw that many students were living in the same dormitories and renting the same places as housemates. I thought that this was quite fun.
For this show, I visited a sharehouse of students who were all living together and I thought that it made sense, especially in terms of finance. You could get emotional support from your friends and it'll bring you a lot of good memories, too.   
Are there any fun behind-the-scenes stories from shooting Season 2 that you can share with us? 
There was a scene on set where I was leaving the house saying, "So, I'm gonna go." I was *in the zone,* and I bumped my head on a protruded edge and I actually fell on the floor! Somebody took a video of all that and shared it among the cast and they were laughing and having fun with it!  
What's your favorite memory with the cast? 
Another fun memory on set was from shooting Season 1. When we filmed in a pension in a rural area, that was when we weren't really close with one another yet, because it was kind of early in the production. We had to film it [first] because of the seasonal kind of view. That process of getting to know each other was fun to experience, and that's actually my favorite memory. It got MORE fun afterward, but that's the memory that I have very clearly in my mind.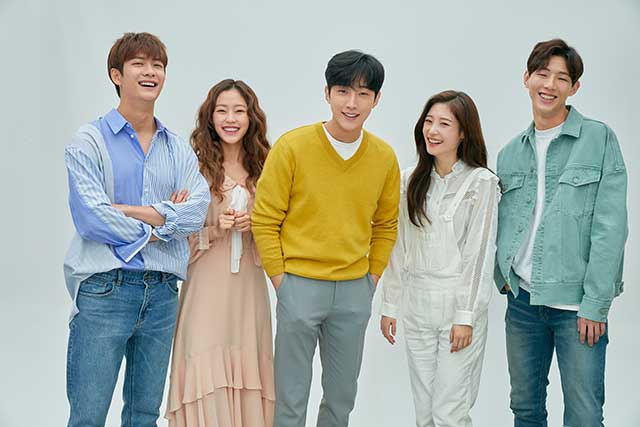 What should we be most excited about for Season 2 of My First First Love? 
Season 1 finished with a lot of question marks, and Season 2 will make those relationships [between the characters] clearer...I believe that while watching the show, you'll be able to see the growth of all the characters. You'll be able to sympathize with the characters quite well and feel what they feel.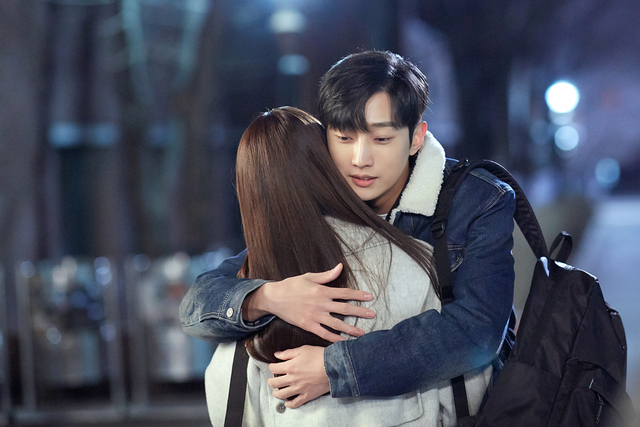 ADVERTISMENT - CONTINUE READING BELOW ↓
My First First Love Season 2 starts streaming on Netflix today! 
Follow Lily on Instagram.