He's played royalty in dramas so often that he legit seems like a prince to us. Ju Ji Hoon, aka Prince Lee Chang from Princess Hours, is starring in a brand new drama alongside Jun Ji Hyun, Oh Jung Se, and Sung Dong Il, and it'll be airing in 2021!
While we're waiting for it, here's a roundup of Ju Ji Hoon movies and K-dramas where he played lead roles: 
1. Goong/Princess Hours (2006) 
This drama, which catapulted Ji Hoon to stardom, takes place in an alternate version of South Korea where an imperial family still exists. It follows the life of Shin Chae Kyeong (Yoon Eun Hye), an ordinary high school art student who finds out that she's betrothed to Crown Prince Lee Shin (Ji Hoon). Because of her parents' debt, she agrees to the marriage and becomes a member of the royal family. 
Where you can watch it: Viu 
2. I Am The King (2012) 
It seems like Ji Hoon is ~destined~ to become royalty because in this Korean version of The Prince And The Pauper, he plays the roles of a prince and a slave who look exactly alike! By some twist of fate, they are mistaken for each other. 
Continue reading below ↓
Recommended Videos
Read More: 
Here's What The Cast Of 'Princess Hours' Is Up To Now
I Talked To The Cast Of 'Kingdom' About Season 2 And Who's Most Likely To Survive A Zombie Apocalypse
3. Along With The Gods: The Two Worlds (2017) 
This fantasy movie series stars Ji Hoon as Han Won Maek, one of three guardians in the afterlife who help a firefighter named Ja Hong "pass seven trials and prove that he lived a noble life." The movie is followed by Along with the Gods: The Last 49 Days (2018), and will have two more films in 2021. 
Where you can watch it: Viu, Netflix 
4. Along With The Gods: The Last 49 Days (2018) 
Yay for more Ji Hoon content! The movie's Netflix description tells us: "While defending an unlikely soul, the afterlife Guardians investigate an elderly man who's outstayed his time on Earth, and delve into their own past." 
Where you can watch it: Netflix 
5. Kingdom: Season 1 And 2 (2019 to 2020)
The hit historical zombie drama stars Ji Hoon as crown prince Lee Chang. During the Joseon era, a mysterious plague *infects* the king AND the kingdom's people. Because he is restricted from visiting his father, Lee Chang aims to get to the bottom of the mystery once and for all. 
Where you can watch it: Netflix
6. Hyena (2020)
Ji Hoon stars opposite Kim Hye Soo! They play the roles of two super-competitive lawyers "who only work for the richest one percent of society." 
Where you can watch it:  Netflix
7. Mount Jiri (Coming Soon) 
It's a mystery drama that revolves around Mount Jiri, "the tallest mountain in mainland South Korea." Ju Ji Hoon will play the role of a mysterious military academy graduate who finds himself working as a new park ranger while Jun Ji Hyun's character is the top ranger of Mount Jiri National Park.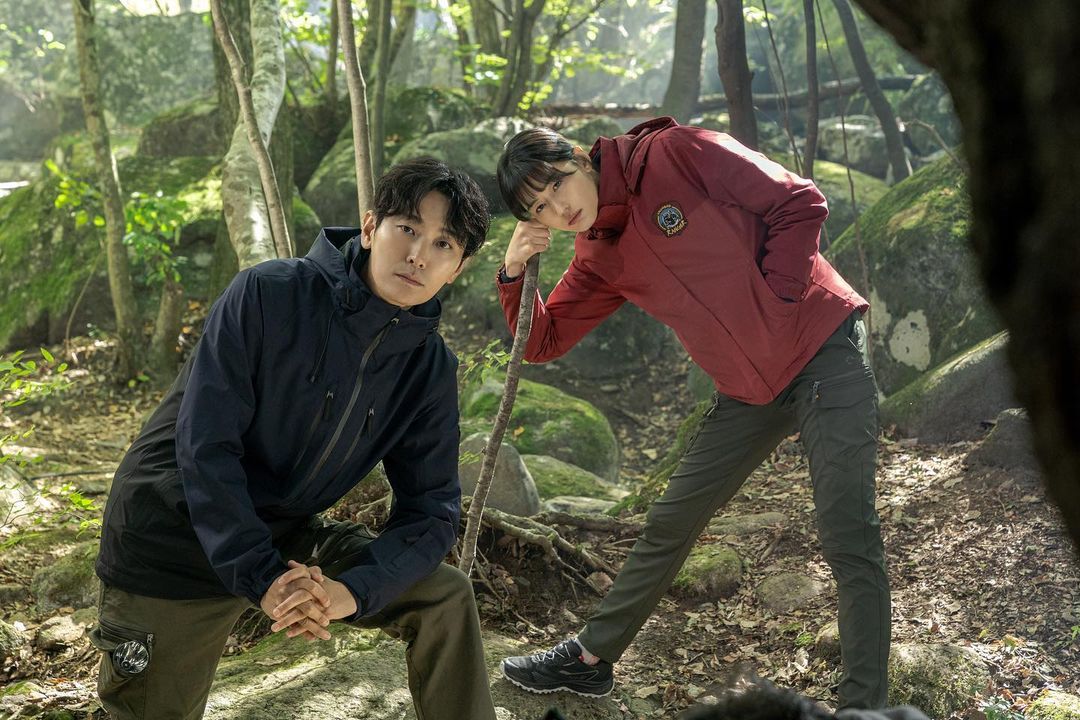 ***
We're officially on Viber! Be part of our growing community and subscribe to Cosmopolitan Philippines now!
Follow Lily on Instagram.