We recently spoke with the cast of Netflix's Kingdom about their second season via video conference (getting a taste of what press conferences are going to be like in the time of COVID-19). And as a real-life pandemic grips the globe, a different kind of outbreak is taking over the Joseon dynasty in the surprise K-drama zombie hit that was named one of the Top 10 International TV Shows of 2019 by The New York Times.
The first season ended with the mother of all cliffhangers: The zombies have begun defying the basic rules of zombie behavior and are attacking in broad daylight. The latest development has left our heroes stunned and once again running (at full speed) from the flesh-craving undead.
We got to talk to the main cast, namely Ju Ji Hoon, who plays the young royal trying to come to grips with the outbreak, Bae Doona, who plays a physician on a mission to discover the cure for the disease, Ryu Seung Ryong, the man we all love to hate in Kingdom, and Kim Sung Kyu, the show's most unlikely member of the hero squad.
ADVERTISMENT - CONTINUE READING BELOW ↓
The cast greeted the Philippine press by waving and sending finger hearts across the screen. It set the mood for what was a lively, funny, and spirited interview thanks to the cast's playful energy and in large part to Ryu Seung Ryong's antics. He went from character you love to hate to actor you can't help but adore in a span of 25 minutes.
Bae Doona was also quite relaxed and interacted with the press easily, even if just across a TV screen. At one point she asked us if we'd seen the show. When we replied yes, she asked incredulously, "Jinjja?!" ("Really?!"), making everyone laugh.
Ju Ji Hoon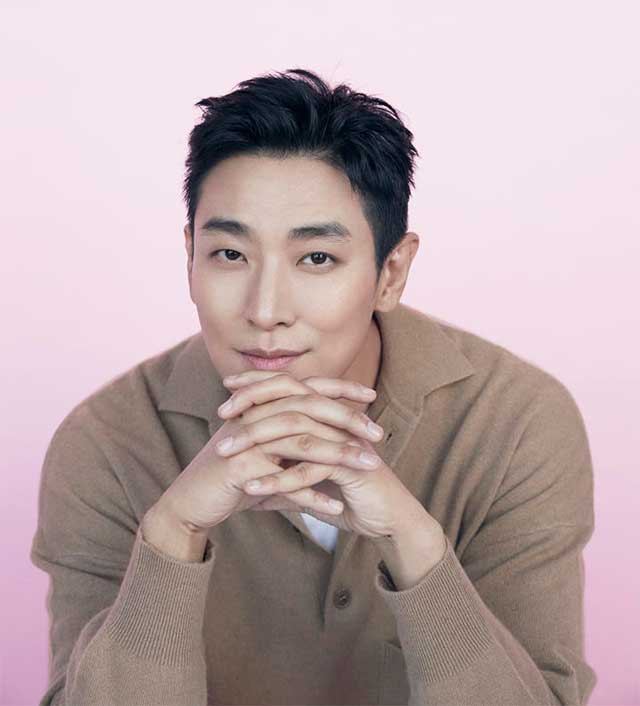 The crown prince started out as pretty naive in the first season, how has his character matured in Season 2, and what would you say is his biggest character development?
Ju Ji Hoon: I m sure you all saw the character development of Lee Chang during the first season. What he had only known through books, he was able to experience, see, and really feel firsthand. He learned a lot from that. In the second season, he's a lot more active and [participates more].
What traits do you admire most about your character Prince Lee Chang, and how similar or different are you from him?
Ju Ji Hoon: I truly admire the fact that he's very human. And by that I mean he isn't somebody who is a prominent leader from the very beginning. Like many other people, he's very afraid and wants to run away. He shows a lot of vulnerability. However, at the end of the day, he accepts what he is faced with, and tries to find ways to overcome the situation within his capabilities, and I really admire that. I think I am [like] that, although I am no prince. When I am [faced] with difficulties or challenges, I like to think that I don't give up and I push forward.
ADVERTISMENT - CONTINUE READING BELOW ↓
If there's anything that you'd want to change in your portrayal of Lee Chang, what would it be? And what did you enjoy most about filming?
Ju Ji Hoon: I'm a big fan of everything [Kingdom screenwriter] Kim Eun-Hee writes, so actually there is nothing that I want to change about the character.
And what I enjoyed [most], I think, would be the same as what was the most challenging for us: It's the fact that most of the scenes that I part of in season two was a big team [effort], whether it be certain situations or a large action sequence. It was nothing that I could do alone. So, while that made it a lot more difficult to perform, it also presented us with a greater sense of achievement, and I really enjoyed that and find it very meaningful.
Kingdom is such a huge global success, what makes it different from the dramas and movies you've done in the past? And what has acting in Kingdom meant for you and your career?
ADVERTISMENT - CONTINUE READING BELOW ↓
Ju Ji Hoon: I think I've said this couple times before: Kingdom is unique in that it is a very successful mix of film and drama series. And I think that finding the midpoint between the two genres really brought out a lot of the positive aspects of each one. And it is also very interesting. I am really am satisfied with the outcome.
In terms of what being a part of Kingdom has done for me, just look at us today; thanks to Kingdom I'm sitting right here in this chair, video conferencing you guys.
Bae Doona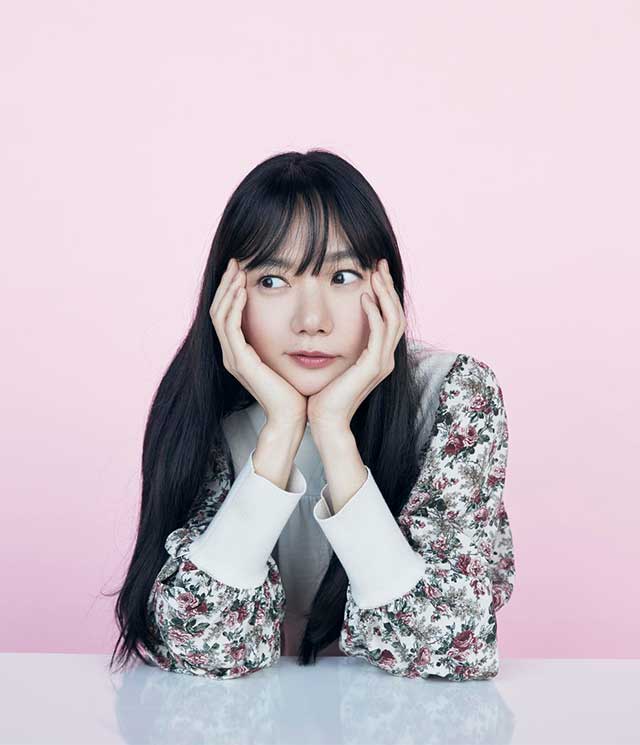 ADVERTISMENT - CONTINUE READING BELOW ↓
While your character uncovers and reveals more about the resurrecting plant in season two, she becomes more confident as the story unravels. What was it like going through that journey as an actress and more importantly as a woman?
Bae Doona: In season one, Seo-Bi was just a local nurse. When the first outbreak happened, she struggled and was very confused. However, she goes through immense growth, and during season two she becomes more practical and hands-on in terms of how she can be of help in overcoming the crisis.
I personally love stories about growth. And so during season one, I think I intentionally played the role in a more simple and naive way so that I can build on the character arc and create the story of her growth.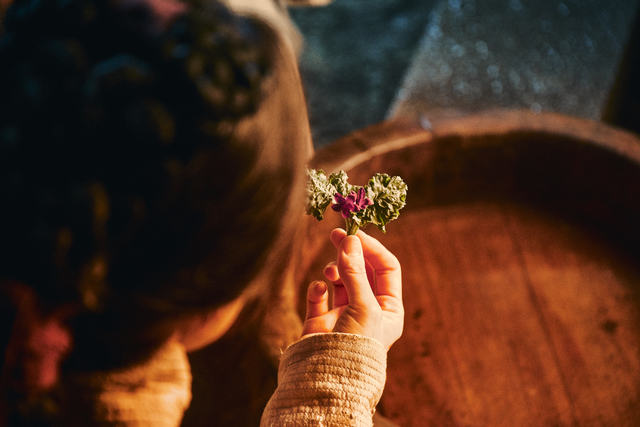 ADVERTISMENT - CONTINUE READING BELOW ↓
Would you say that you are similar or different from your character? And what characteristic of Seo-Bi do you feel is most important?
Bae Doona: I don't know if I have any [similarities] with Seo-Bi, but the things that I really admire about her is the fact that she pushes forth, no matter what. She's unstoppable and she's very tenacious or stubborn in a sense, [especially] when doing what she believes is the right thing to do.
All throughout season one and onwards, she has always been very [resolute] about the fact that her role is to save lives. That's also true when she realizes that [what she wants] is in line with what Lee Chang wants to achieve, so she decides to go on the journey with him. That kind of tenacity and stubbornness is something that I truly admire in her, and also the fact that she doesn't like to make a big show of what she's doing. She's also a very smart character. Those are all the things that I admire in her.
ADVERTISMENT - CONTINUE READING BELOW ↓
I don't know if I'm [like] her. I am, myself, a bit stubborn. However, I don't know about the rest.
Ju Ji Hoon (to Bae Doona): You are indeed somebody who cares a lot about others. Whenever we're going through difficulties, you always try to feed the rest of us.
Ryu Seung Ryong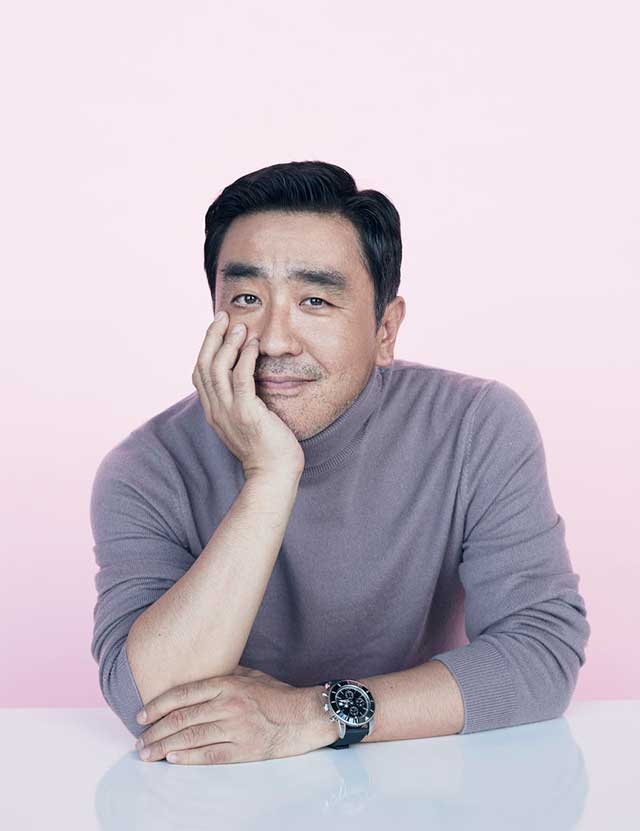 ADVERTISMENT - CONTINUE READING BELOW ↓
What drives your character to be so manipulative? What fuels his hunger for power and what are his redeeming qualities if any?
Ryu Seung Ryong: I don't think he began as absolute evil in the very beginning. I'm sure he had a sense of justice and a sense of need to really rebuild the nation the way he saw [fit]. However, during the process, he [stayed on] the wrong [track] and [kept] the wrong values which, when mixed with his hunger for power, ended up creating him.
Were you at all surprised by how well the series has been received worldwide? Why do you think it appeals to so many people?
Ryu Seung Ryong: Oh my god! It was completely unexpected and I was very pleased and very honored to have Kingdom, or something that is very, very familiar to us, be so loved by global audiences. And it was yet another opportunity for us to learn that when it comes to good quality content, language and culture [barriers] aren't going to stop [people from enjoying them].
ADVERTISMENT - CONTINUE READING BELOW ↓
Kingdom is set during the Joseon period, why do you think the story is still important today?
Ryu Seung Ryong: [Jokingly] WHAT?! I personally don't think that it's important to the story. We try to portray what is the most unique to Korea. And I think that what we tried to do was [tell] a story that could resonate with everybody across time in the most beautiful setting, wearing the most beautiful wardrobe, and creating everything that is most Korean, and that just happened to be Joseon. Because power struggles have always been and will always be there.
Compared to all the characters you've played in the past, what makes Jo Hak-Joo stand out for you? And what did you enjoy most about playing him?
Ryu Seung Ryong: Evil characters like Jo Hak-Joo, as I said before, is not absolutely evil. There are reasons, at least for him, for what he is doing. He gives a certain sense of legitimacy to all of the things that he does. So that is something that's unique about him compared to other [villains]. And I do think that if I were to find something [to admire] about him, it would be the charisma that he used to really get to where he is in the story.
ADVERTISMENT - CONTINUE READING BELOW ↓
As for what I enjoyed about playing Jo Hak-Joo, it would be that I did all my acting in a very comfortable and warm set [compared to the rest of the cast].
Kim Sung Kyu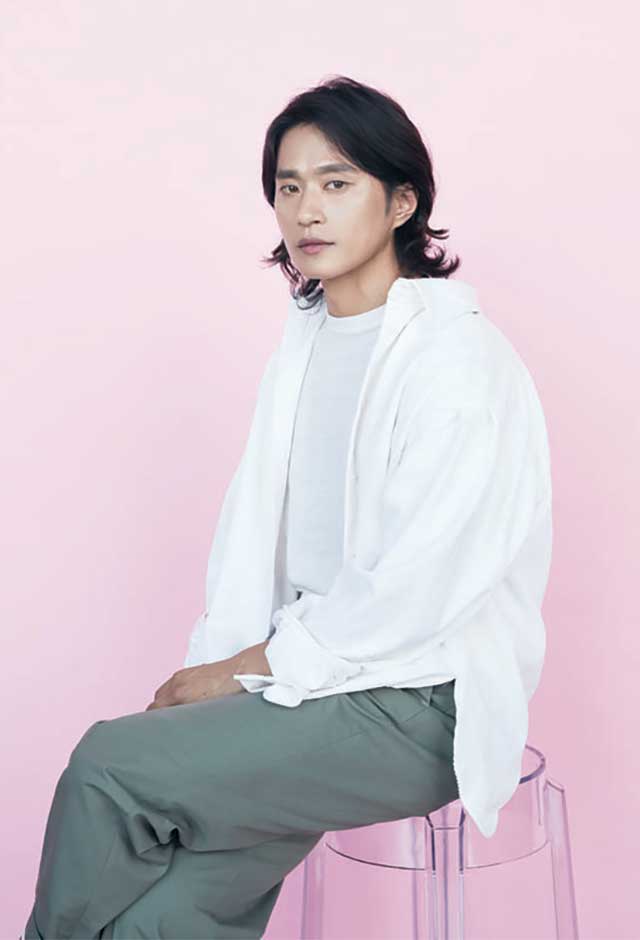 How do you feel knowing that your character is partly at fault for the zombie outbreak on the show?
ADVERTISMENT - CONTINUE READING BELOW ↓
Kim Sung Kyu: During Season 2, because of the mistake that he made, although it wasn't intentional, the story [unfolds the way it does]. What's done is done. [In season two], beyond personal revenge, Young-Shin really seeks to find a greater meaning in everything [that's happened].
And I just want to say that [there's a] season two thanks to Young-Shin.
What was it like acting with and fighting zombies?
Kim Sung Kyu: Thanks to [my character's] immense energy and grit, I had a lot of fun and it was exciting to shoot the scenes. However, there were definitely some difficulties, compared to working against human characters.
Among your costars, who is most likely and least likely to survive a zombie apocalypse?
Kim Sung Kyu: I think it's actually obvious that the person who will most likely survive the zombie apocalypse will be Beom-Pal, played by Jun Suk Ho. And the reason being, unlike Young-Shin, the character I play, he will never be the in the [frontlines] fighting [against] zombies.
ADVERTISMENT - CONTINUE READING BELOW ↓