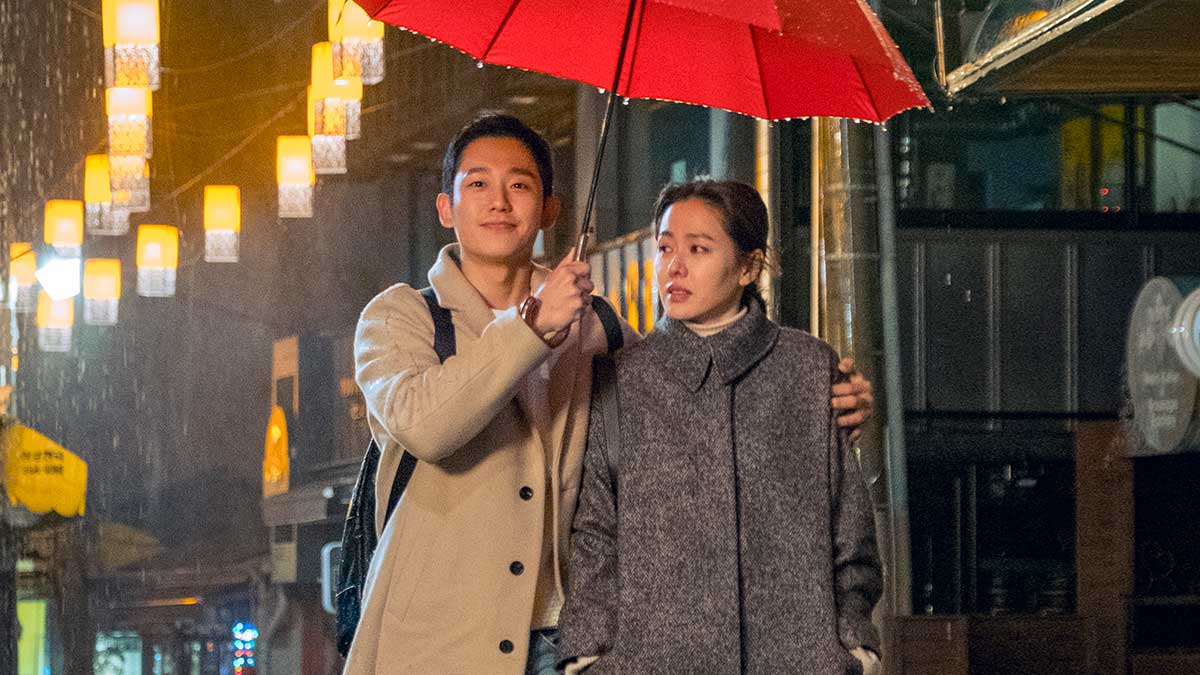 Jung Hae In is returning to the Philippines in September 2019! And because we love him (we know you do, too), here are Hae In's top Korean dramas and movies, from 2014 to 2019: 
1. The Three Musketeers (2014) 
Hae In's character is loosely based on Aramis, from the novel by Alexandre Dumas! The series follows three Joseon-era adventurers who serve Crown Prince Sohyeon as his warrior guards.
2. While You Were Sleeping (2017) 
This legal + fantasy drama revolves around the lives of three young adults—a field reporter, a prosecutor, and a police officer—who have acquired the ability to foresee future events through their dreams. Hae In plays the role of police officer Woo Tak, who has a secret that can jeopardize his career! 
3. Prison Playbook (2017) 
The series features the lives of convicts behind bars, their families, and the officers working in the correctional facilities. Hae In plays a commanding officer who assaulted his teammate mercilessly. 
4. Heung-Boo: The Revolutionist (2018) 
Hae In plays the role of King Heonjong in this movie. The story is set during the Joseon dynasty and is based on the Korean folk tale Heungbu And Nolbu. It follows an author who writes a novel to find his lost brother. 
5. Something In The Rain (2018) 
Yoon Jin-A (Son Ye Jin) is a single woman in her 30s who works as a supervisor at a coffee company. She's a kind and easygoing person, but she feels empty inside. Seo Joon-Hee (Hae In) is the younger brother of her best friend who comes back to South Korea after finishing some work abroad. Yoon Jin-A always thought he was childish, but he appears different to her now and sparks fly between them!
6. One Spring Night (2019) 
When pharmacist and single father Yu Ji-ho (Hae In) has a chance meeting with librarian Lee Jeong-in (Han Ji Min), they start seeing love and relationships in a brand new light.
7. Tune In For Love (2019) 
Also known as Yoo Yeol's Music Album, the upcoming romance movie is set in 1994 and tells the story of Mi-Soo (Kim Go Eun) and Hyun-Woo (Hae In). Mi-Soo works part-time at a bakery store and Hyun-Woo just happens to enter the store. They keep crossing paths, but always at the wrong time! As their paths intertwine and move apart, they stay bonded to each other via a passion they share for the radio show Yoo Yeol's Music Album.
8. Ignition (2019) 
The upcoming film is about a pair of twentysomethings, Go Taek Il (Park Jung Min) and Sang Pil (Hae In), who get into all sorts of trouble before finally learning to become adults. Hae In's character Sang Pil quits school and somehow ends up in a gang with Taek Il! 
Follow Lily on Instagram.
Recommended Videos