A year after Justin Bieber and Hailey Baldwin got married in a low-key courthouse ceremony, they've finally planned their religious wedding ceremony to prove their love in front of the lord.
There have been a bunch of rumors about their wedding floating around (they were once thought to be planning it in the woods), but it looks like they settled on a venue in South Carolina on September 30.
Of course, one of the biggest and most stressful parts of planning a wedding is figuring out who to invite and sending out Save the Dates. But obviously they figured it out! Here are the A-listers who made their 154-person guest list:
Alaia Baldwin
First things first, Hailey was the maid of honor in her sister Alaia Baldwin's wedding, so obviously she was there to watch Hailey say her "I do." Their parents, Stephen and Kennya Baldwin, were also there. (Duh.)
Continue reading below ↓
Recommended Videos
Ireland Baldwin
Hailey is also super close to her cousin, Ireland Baldwin, who told everyone to leave Jailey alone when people were freaking out about their marriage last year. She was there and reports said she was also a bridesmaid. Oh, and her dad is Alec Baldwin, so count him in as well.
Kylie Jenner and Travis Scott
According to TMZ, Kylie Jenner and Travis Scott scored an invite, which makes sense considering Justin and Travis have collabed before and Travis and Hailey have also modeled together. Hailey and Kylie are also friends and Hailey often comments on her IG pics and says things like, "Please stop giving me the most baby fever" under pictures of Stormi Webster.
Scooter Braun
By now, we all know that Justin and his manager, Scooter Braun, are thick as thieves and will stick with each other through anything, like that whole Taylor Swift drama. Oh, Hailey also stuck by Justin's side after Scooter came under fire for buying the rights to Taylor's music. So, yeah, they've got his back, and he was def there.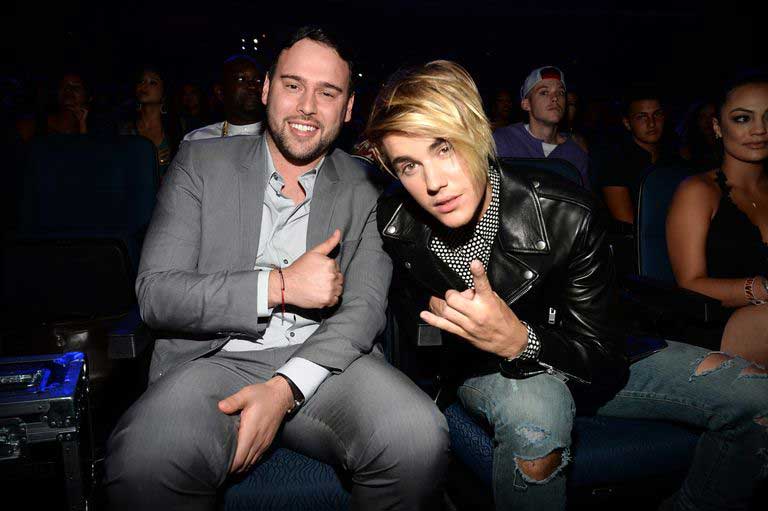 Kendall Jenner
Basically, Hailey and Justin are cool with the whole Kardashian family, so you can count Kendall in, too.
Carl Lentz
Okay, maybe not A-lister in the traditional sense, but Pastor Carl is a big deal in the church world, and he was at the rehearsal dinner. Some fans even think he's officiating the wedding, so don't expect him to sit in the pews or anything.
***
This article originally appeared on Cosmopolitan.com. Minor edits have been made by the Cosmo.ph editors.